[?]
Not a member? Sign-up now, it's free!
Login
[?]
These are links to some of the major sections in the mixtape collective.
Lists: Browse various lists that are generated by the loads of data we have collected.
Contests: Check out the latest contests, see previous winners, and find out how you can be a part
Music: Check out our ever-growing database of musical knowledge! Use it to find any artist, album, or track that has been entered since the birth of the site and rate and find detailed usage statistics.
Main
[?]
Tired of looking at the same old pages? Try checking out a random one, you never know what you might find...
Random!
Chronicles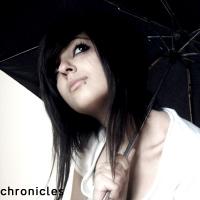 Chronicles
Created by:
sullenriot
Tracks:
13
Length:
00:46:09
Keywords
1. love
2. concepts
3. personal
Created on
11/10/07 10:24pm
Level
2
Points
1392
Total visitors
33
Unique visitors
20
description:
chronicling a relationship.
for her birthday.
tracklist
1
Green Day : Exrtaordinary Girl
Should be the live version.
-
We meet, and I tell you you're "Amazing".

SHOW MORE

Track 9 from American Idiot
Length: 00:03:33
Year: 2004
Track Description:
Should be the live version.
-
We meet, and I tell you you're "Amazing".

SHOW LESS

2
Dashboard Confessional : A Plain Morning
It doesn't make it easier to be away.

SHOW MORE

Track 0 from The Swiss Army Romance
Length: 00:03:40
Year: 2000
Track Description:
It doesn't make it easier to be away.

SHOW LESS

3
My Chemical Romance : Cancer
The hardest part of this, is leaving you.

SHOW MORE

Track 8 from The Black Parade
Length: 00:02:22
Year: 2006
Track Description:
The hardest part of this, is leaving you.

SHOW LESS

4
Ryan Adams : Everybody Knows
"You and I together,
But only one of us in love."

SHOW MORE

Track 3 from Easy Tiger
Length: 00:02:26
Year: 2007
Track Description:
"You and I together,
But only one of us in love."

SHOW LESS

5
No Doubt : Don't Speak
Fights.

SHOW MORE

Track 10 from Tragic Kingdom
Length: 00:04:23
Year: 1995
Track Description:
Fights.

SHOW LESS

6
Garbage : Why Do You Love Me
And self-doubt.

SHOW MORE

Track 15 from Absolute Garbage
Length: 00:03:54
Year: 2007
Track Description:
And self-doubt.

SHOW LESS

7
Yellowcard : Empty Apartment
"Does it hurt when you think about me?"

SHOW MORE

Track 4 from Ocean Avenue
Length: 00:03:36
Year: 2003
Track Description:
"Does it hurt when you think about me?"

SHOW LESS

8
Goo Goo Dolls : Sympathy
Apologies.

SHOW MORE

Track 8 from Gutterflower
Length: 00:02:58
Year: 2002
Track Description:
Apologies.

SHOW LESS

9
Paramore : My Heart
The second try, we'll make it work.

SHOW MORE

Track 10 from All We Know Is Falling
Length: 00:03:59
Year: 2005
Track Description:
The second try, we'll make it work.

SHOW LESS

10
Cobra Starship : The World Has It's Shine (But I Would Drop it on a Dime)
You gave me something I could hold on to.

SHOW MORE

Track 0 from Viva la Cobra
Length: 00:03:25
Year: 2007
Track Description:
You gave me something I could hold on to.

SHOW LESS

11
Green Day : Going To Pasalacqua
We're too far away.
"You and I together, hand in hand we'll run away."

SHOW MORE

Track 6 from 1,039 Smoothed Out Slappy Hours
Length: 00:03:30
Year: 1990
Track Description:
We're too far away.
"You and I together, hand in hand we'll run away."

SHOW LESS

12
Velvet Revolver : Can't Get It Out of My Head
Self explanatory, really.

SHOW MORE

Track 0 from Libertad
Length: 00:03:57
Year: 2007
Track Description:
Self explanatory, really.

SHOW LESS

13
Dishwalla : Every Little Thing
I love you and happy birthday.

SHOW MORE

Track 4 from Opaline
Length: 00:04:26
Year: 2002
Track Description:
I love you and happy birthday.

SHOW LESS
Tag Board
You must log in to leave a tag
Stuff
Quick Jump
sullenriot's other mixes
Related mixes
recent visitors
show all