[?]
Not a member? Sign-up now, it's free!
Login
[?]
These are links to some of the major sections in the mixtape collective.
Lists: Browse various lists that are generated by the loads of data we have collected.
Contests: Check out the latest contests, see previous winners, and find out how you can be a part
Music: Check out our ever-growing database of musical knowledge! Use it to find any artist, album, or track that has been entered since the birth of the site and rate and find detailed usage statistics.
Main
[?]
Tired of looking at the same old pages? Try checking out a random one, you never know what you might find...
Random!
Milla is Mine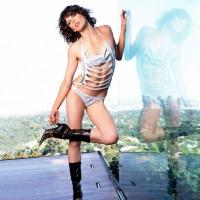 Milla is Mine
Created by:
whackedtollie
Tracks:
14
Length:
00:52:53
Keywords
1. love
2. friends
3. crush
Created on
11/03/06 12:58pm
Level
5
Points
2483
Total visitors
149
Unique visitors
59
description:
Have you ever had a crush on one of your friends, and you start to get really, really close to that person and you think, "Wow, this could really happen"? Then you come to your senses, but you still think about them all the time. That's what made me make this mix.

I've made one mix like this before, but then I actually gave the guy the mix, and he got weirded out and pretty much still avoids me to this day. My relationship with this guy is completely different, but I'm still not giving him the mix. "I love you" mix tapes have had bad consequences for me in the past.

As for the title, me and him constantly argue about who Milla Jovovich "belongs to" since we both have big celebrity crushes on her. Also, his art teacher's friend's wallet got stolen by Milla once. Awesome.
tracklist
1
Gnarls Barkley : Crazy
Every time I do something crazy that makes him laugh, he goes, "You're craaaayzaaayyyy!" to the tune of this s [...]

SHOW MORE

Track 2 from St. Elsewhere
Length: 00:02:58
Year: 2006
Track Description:
Every time I do something crazy that makes him laugh, he goes, "You're craaaayzaaayyyy!" to the tune of this song. It always reminds me of him.

SHOW LESS

2
Don Henley : The Boys of Summer
We were talking about sad things and this song was playing. I said, "I like this version better than the Atar [...]

SHOW MORE

Track 1 from Building the Perfect Beast
Length: 00:04:50
Year: 1984
Track Description:
We were talking about sad things and this song was playing. I said, "I like this version better than the Ataris cover," and he said "I like this song, too." I was happy because I am happy when I am with him, but I was sad because we were talking about sad things. This song always makes me feel both happy and sad.

SHOW LESS

3
Cheap Trick : I Want You To Want Me
One day, the shopping cart was the car, and I was the radio, so I sung this song and he turned the volume all [...]

SHOW MORE

Track 7 from At Budokan
Length: 00:03:45
Year: 0000
Track Description:
One day, the shopping cart was the car, and I was the radio, so I sung this song and he turned the volume all the way up.

SHOW LESS

4
a-ha : Take on Me
"It's so happy, you just can't be sad when you're listening to it."

SHOW MORE

Track 1 from Hunting High and Low
Length: 00:03:49
Year: 1985
Track Description:
"It's so happy, you just can't be sad when you're listening to it."

SHOW LESS

5
Michael Jackson : Thriller
"This song makes me want to slap you with a fish!" "Haha! Oh my god I love this song so much, I'm going to sl [...]

SHOW MORE

Track 4 from Thriller
Length: 00:05:57
Year: 1982
Track Description:
"This song makes me want to slap you with a fish!" "Haha! Oh my god I love this song so much, I'm going to slap you with a fish."

SHOW LESS

6
Cyndi Lauper : Girls Just Want to Have Fun
On Halloween, my cell phone rang and this song was the ringtone. Our friend, this boy who you basically would [...]

SHOW MORE

Track 2 from She's So Unreal
Length: 00:03:58
Year: 1983
Track Description:
On Halloween, my cell phone rang and this song was the ringtone. Our friend, this boy who you basically wouldn't imagine to be the sort of person to sing "Girls Just Wanna Have Fun", started singing it unconsciously and ever since we've both laughed when we've heard it and were together.

SHOW LESS

7
Spice Girls : Wannabee
"What's the worst song you've ever liked?" "Probably the Spice Girls." "Are you kidding? The Spice Girls ar [...]

SHOW MORE

Track 10 from Absolute Number One 1995-1999 (disc 2)
Length: 00:02:48
Year: 0000
Track Description:
"What's the worst song you've ever liked?" "Probably the Spice Girls." "Are you kidding? The Spice Girls are awesome! How can you say they're bad?" "Well it's just, I'm a guy..." "Ah. Good point."

SHOW LESS

8
TLC : No Scrubs
"Meghan don't WANT no scrubs!!" "That's damn RIGHT, beyotch."

SHOW MORE

Track 5 from FanMail
Length: 00:03:34
Year: 1999
Track Description:
"Meghan don't WANT no scrubs!!" "That's damn RIGHT, beyotch."

SHOW LESS

9
The Pipettes : I Like a Boy in Uniform (School Uniform)
Hehehe. No telling secrets!

SHOW MORE

Track 1 from I Like a Boy in Uniform (School Uniform)
Length: 00:02:02
Year: 2004
Track Description:
Hehehe. No telling secrets!

SHOW LESS

10
donovan : Wear My Love Like Heaven
He said his ideal heaven would be surrounded by all of his friends and nature.

SHOW MORE

Track 0 from Definitive Collection
Length: 00:02:27
Year: 0000
Track Description:
He said his ideal heaven would be surrounded by all of his friends and nature.

SHOW LESS

11
Youth Group : Forever Young
We both hate The O.C.... I just put this on here because it is a really sweet song and I like the line, "Let's [...]

SHOW MORE

Track 1 from Forever Young
Length: 00:04:30
Year: 2006
Track Description:
We both hate The O.C.... I just put this on here because it is a really sweet song and I like the line, "Let's dance in style, let's dance for awhile."

SHOW LESS

12
A Flock of Seagulls : I Ran
When I was the radio I played this song, too. He sang along.

SHOW MORE

Track 5 from The Best of A Flock of Seagulls
Length: 00:05:04
Year: 1998
Track Description:
When I was the radio I played this song, too. He sang along.

SHOW LESS

13
The Cribs : Hey Scenesters
"There are so many scene kids at that school... and I hate them because they're scene kids, but I love them, b [...]

SHOW MORE

Track 1 from Hey Scenesters
Length: 00:02:58
Year: 2005
Track Description:
"There are so many scene kids at that school... and I hate them because they're scene kids, but I love them, because they're all hot." "Don't you hate it when scenesters are hot and you can't tell if it's a guy or a girl?" "But does it really matter?" "I suppose not."

SHOW LESS

14
Culture Club : Karma Chameleon
Earlier in the year I would randomly burst into this song at our lunch table. Good times, good times.

SHOW MORE

Track 1 from Colour by Numbers
Length: 00:04:13
Year: 1983
Track Description:
Earlier in the year I would randomly burst into this song at our lunch table. Good times, good times.

SHOW LESS
Tag Board
You must log in to leave a tag
Stuff
Quick Jump
whackedtollie's other mixes
Related mixes
recent visitors
show all