[?]
Not a member? Sign-up now, it's free!
Login
[?]
These are links to some of the major sections in the mixtape collective.
Lists: Browse various lists that are generated by the loads of data we have collected.
Contests: Check out the latest contests, see previous winners, and find out how you can be a part
Music: Check out our ever-growing database of musical knowledge! Use it to find any artist, album, or track that has been entered since the birth of the site and rate and find detailed usage statistics.
Main
[?]
Tired of looking at the same old pages? Try checking out a random one, you never know what you might find...
Random!
Ideally, I would like to sleep through the winter.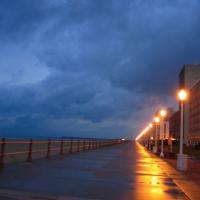 Ideally, I would like to sleep through the winter.
Created by:
eponine
Tracks:
15
Length:
00:48:00
Keywords
1. Rain.
2. Winter.
3. Hibernation.
Created on
12/04/07 09:21pm
Level
6
Points
2525
Total visitors
54
Unique visitors
28
description:
It's finally December and so that means that here in Seattle it is raining. And raining. And raining. And it's too cold. And all I want to do is sit on my bed drinking tea and listening to this mix. These songs = rainy wintertime happiness.
tracklist
1
Brother Ali : Rain Water
"Sometimes you gotta kick your way through this bitch."
I could wake up to this song every day.

SHOW MORE

Track 9 from Champion EP
Length: 00:00:00
Year: 2004
Track Description:
"Sometimes you gotta kick your way through this bitch."
I could wake up to this song every day.

SHOW LESS

2
Casiotone For The Painfully Alone : Scattered Pearls
This is properly mellow and melancholy for my dark mood, but is still totally upbeat in that "I just woke up" [...]

SHOW MORE

Track 6 from Etiquette
Length: 00:04:07
Year: 2006
Track Description:
This is properly mellow and melancholy for my dark mood, but is still totally upbeat in that "I just woke up" way.

SHOW LESS

3
Iron and Wine : Sunset Soon Forgotten
Once I've been awake for a little while I remember that I am depressed. Sam Beam's voice just lifts me right [...]

SHOW MORE

Track 4 from Our Endless Numbered Days
Length: 00:03:19
Year: 2004
Track Description:
Once I've been awake for a little while I remember that I am depressed. Sam Beam's voice just lifts me right back up again.

SHOW LESS

4
The Arcade Fire : This Must Be the Place (Naive Melody)
"If someone asks, this is where I'll be."
This is possibly my favorite Talking Heads song, and I've been [...]

SHOW MORE

Track 3 from CBC Radio 3 Studio Session
Length: 00:04:43
Year: 2004
Track Description:
"If someone asks, this is where I'll be."
This is possibly my favorite Talking Heads song, and I've been digging on The Arcade Fire lately.

SHOW LESS

5
Cat Power : Lived in Bars
"We've lived in bars
and danced on tables hotels trains and ships that sail
we swim with sharks
SHOW MORE
Track 3 from The Greatest
Length: 00:03:44
Year: 2006
Track Description:
"We've lived in bars
and danced on tables hotels trains and ships that sail
we swim with sharks
and fly with aeroplanes out of here
out of here"

SHOW LESS

6
The Zombies : She's Not There
I tend to disappear from my social life November - February.

SHOW MORE

Track 1 from The Zombies (Featuring She's Not There and Tell Her No)
Length: 00:00:00
Year: 1965
Track Description:
I tend to disappear from my social life November - February.

SHOW LESS

7
Handsome Boy Modeling School : Are You Down With It (feat. Mike Patton)
"but we're still livin'."
I don't know if I can fully explain why this so fully sums up my mood right now [...]

SHOW MORE

Track 3 from White People
Length: 00:03:34
Year: 2004
Track Description:
"but we're still livin'."
I don't know if I can fully explain why this so fully sums up my mood right now.

SHOW LESS

8
Rufus Wainwright : One Man Guy
This is the best song for feeling isolated and happily independent at the same time. Also this feels so lush [...]

SHOW MORE

Track 10 from Poses
Length: 00:03:31
Year: 2001
Track Description:
This is the best song for feeling isolated and happily independent at the same time. Also this feels so lush and warm, like a blanket.

SHOW LESS

9
Sondre Lerche &The Faces Down Quartet : Minor Detail
Again, mellow and melancholy, but still not sleepy. My homage to being alone.

SHOW MORE

Track 2 from Duper Sessions
Length: 00:03:39
Year: 2006
Track Description:
Again, mellow and melancholy, but still not sleepy. My homage to being alone.

SHOW LESS

10
Beirut : A Sunday Smile
Sunday is the best day for hibernating. Let's make every day Sunday.

SHOW MORE

Track 3 from The Flying Club Cup
Length: 00:03:36
Year: 2007
Track Description:
Sunday is the best day for hibernating. Let's make every day Sunday.

SHOW LESS

11
The Smiths : Heaven Knows I'm Miserable Now
"I was happy in haze of a drunken hour, but heaven knows I'm miserable now."
Oh, The Smiths. What can I [...]

SHOW MORE

Track 12 from Louder Than Bombs
Length: 00:03:35
Year: 1987
Track Description:
"I was happy in haze of a drunken hour, but heaven knows I'm miserable now."
Oh, The Smiths. What can I even say?

SHOW LESS

12
The Dresden Dolls : My Alcoholic Friends
The Dresden Dolls add a new element to this mix, right at the end. Picks it up a bit. This is what I could p [...]

SHOW MORE

Track 4 from Yes, Virginia
Length: 00:02:47
Year: 2006
Track Description:
The Dresden Dolls add a new element to this mix, right at the end. Picks it up a bit. This is what I could play for my friends when they want to know why I'm not coming out.

SHOW LESS

13
Wilco : I Am Trying to Break Your Heart
I play this song when -I- want to know why I'm not going out. I love the distortion at the end of this track. [...]

SHOW MORE

Track 1 from Yankee Hotel Foxtrot
Length: 00:06:58
Year: 2002
Track Description:
I play this song when -I- want to know why I'm not going out. I love the distortion at the end of this track.

SHOW LESS

14
Bob Dylan : Buckets of Rain
Bob Dylan understands my pain.

SHOW MORE

Track 10 from Blood on the Tracks
Length: 00:03:21
Year: 0000
Track Description:
Bob Dylan understands my pain.

SHOW LESS

15
Daniel Johnston : Devil Town
This is my favorite Daniel Johnston song. It's so short and haunting. I love to end things on a bizarre note [...]

SHOW MORE

Track 18 from Welcome to My World
Length: 00:01:06
Year: 2006
Track Description:
This is my favorite Daniel Johnston song. It's so short and haunting. I love to end things on a bizarre note.

SHOW LESS
Tag Board
You must log in to leave a tag
Stuff
Quick Jump
eponine's other mixes
Related mixes
recent visitors
show all