[?]
Not a member? Sign-up now, it's free!
Login
[?]
These are links to some of the major sections in the mixtape collective.
Lists: Browse various lists that are generated by the loads of data we have collected.
Contests: Check out the latest contests, see previous winners, and find out how you can be a part
Music: Check out our ever-growing database of musical knowledge! Use it to find any artist, album, or track that has been entered since the birth of the site and rate and find detailed usage statistics.
Main
[?]
Tired of looking at the same old pages? Try checking out a random one, you never know what you might find...
Random!
The Trans-Mongolian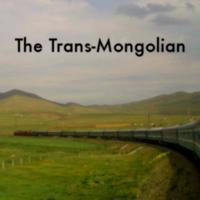 The Trans-Mongolian
Created by:
Cassee
Tracks:
18
Length:
01:07:17
Keywords
1. Mix Contest 18
2. Mix Contest 18
3. Mix Contest 18
Created on
12/27/07 09:22pm
Level
5
Points
2488
Total visitors
59
Unique visitors
34
This mix was ranked #3 out of 7 entries for this contest
description:
Many years ago, my best friend and I made a pact that we would take the Trans-Mongolian railroad (Moscow to Beijing) together in the summer of 2008.

Now that date is nearing, and we are both confronted with some adult responsibilities we weren't expecting back then. Is the motivation still there?

Time for a Christmas present that drops a none-too-subtle hint! As a gift, it must also be something she would like and listen to (so, generally mellow and pretty).

Cause we're NOT too old for an adventure on the rails!
tracklist
1
Johnny Cash : Folsom Prison Blues
Johnny has a TON of train songs, but I'm going to start the mix with his most famous one, just cause I love ho [...]

SHOW MORE

Track 1 from At Folsom Prison and San Quentin
Length: 00:02:42
Year: 0000
Track Description:
Johnny has a TON of train songs, but I'm going to start the mix with his most famous one, just cause I love how he says, "Hello. I'm Johnny Cash."

SHOW LESS

2
Camera Obscura : Lets Get Out of This Country
This is a really buoyant song that makes you want to go out and have adventures.

SHOW MORE

Track 6 from lets get out of this country
Length: 00:03:21
Year: 2006
Track Description:
This is a really buoyant song that makes you want to go out and have adventures.

SHOW LESS

3
Eels : Railroad Man

SHOW MORE

Track 9 from Blinking Lights and Other Revelations (disc 1)
Length: 00:04:16
Year: 2005
Track Description:


SHOW LESS

4
Jose Gonzalez : Down the Line
Ok, he's not talking about a railroad line, but I know my friend would like this song.

SHOW MORE

Track 2 from In Our Nature
Length: 00:03:11
Year: 2007
Track Description:
Ok, he's not talking about a railroad line, but I know my friend would like this song.

SHOW LESS

5
The Shangri-Las : The Train From Kansas City
Neko Case did a cover of this, but I love the original. Classic girl group sound!

SHOW MORE

Track 2 from One Kiss Can Lead to Another: Girl Group Sounds Lost and Found
Length: 00:03:21
Year: 0000
Track Description:
Neko Case did a cover of this, but I love the original. Classic girl group sound!

SHOW LESS

6
Ben Kweller : Penny on a Train Track

SHOW MORE

Track 5 from Ben Kweller
Length: 00:04:28
Year: 2006
Track Description:


SHOW LESS

7
Magnetic Fields : Born On A Train
One of two songs with "train" in the title on this album.

SHOW MORE

Track 3 from The Charm of the Highway Strip
Length: 00:03:46
Year: 1994
Track Description:
One of two songs with "train" in the title on this album.

SHOW LESS

8
Regina Spektor : Us
From "Soviet Kitsch." Evokes Moscow to me somehow.

SHOW MORE

Track 5 from Soviet Kitsch
Length: 00:04:52
Year: 2003
Track Description:
From "Soviet Kitsch." Evokes Moscow to me somehow.

SHOW LESS

9
Guillemots : Trains to Brazil

SHOW MORE

Track 2 from From The Cliffs
Length: 00:04:04
Year: 2005
Track Description:


SHOW LESS

10
Beth Orton : Paris Train
Admittedly not one of my favorite Beth Orton songs, but I can't pass it up for the title.

SHOW MORE

Track 1 from Daybreaker
Length: 00:05:46
Year: 2002
Track Description:
Admittedly not one of my favorite Beth Orton songs, but I can't pass it up for the title.

SHOW LESS

11
The National : Fake Empire
Russian empire? Chinese empire? Whatever, awesome song.

SHOW MORE

Track 1 from Boxer
Length: 00:03:27
Year: 2007
Track Description:
Russian empire? Chinese empire? Whatever, awesome song.

SHOW LESS

12
Isobel Campbell and Mark Lanegan : Ramblin' Man
Cool cover of the Hank Williams classic.

SHOW MORE

Track 6 from Ballad Of The Broken Seas
Length: 00:03:29
Year: 2006
Track Description:
Cool cover of the Hank Williams classic.

SHOW LESS

13
The White Stripes : Effect And Cause
"First you cause a train wreck, then you put me in traction!"

SHOW MORE

Track 13 from Icky Thump
Length: 00:03:00
Year: 2007
Track Description:
"First you cause a train wreck, then you put me in traction!"

SHOW LESS

14
Beirut : Scenic World

SHOW MORE

Track 7 from Gulag Orkestar
Length: 00:03:00
Year: 2006
Track Description:


SHOW LESS

15
Tom Waits : Downtown Train
My friend is a big Tom Waits fan.

SHOW MORE

Track 17 from Rain Dogs
Length: 00:03:55
Year: 1985
Track Description:
My friend is a big Tom Waits fan.

SHOW LESS

16
Cat Power : Lived in Bars
"Hotel trains." This song is an asset to any mix.

SHOW MORE

Track 3 from The Greatest
Length: 00:03:44
Year: 2006
Track Description:
"Hotel trains." This song is an asset to any mix.

SHOW LESS

17
M. Ward : Chinese Translation

SHOW MORE

Track 6 from Post-War
Length: 00:04:00
Year: 2006
Track Description:


SHOW LESS

18
Califone : The Orchids
Cover of the Psychic TV song. "In the morning after the night, I fall in love with the light." Somehow this ma [...]

SHOW MORE

Track 8 from Roots & Crowns
Length: 00:02:55
Year: 2006
Track Description:
Cover of the Psychic TV song. "In the morning after the night, I fall in love with the light." Somehow this makes me think of waking up on a train.

SHOW LESS
Tag Board
You must log in to leave a tag
Stuff
Quick Jump
Cassee's other mixes
Related mixes
recent visitors
show all