[?]
Not a member? Sign-up now, it's free!
Login
[?]
These are links to some of the major sections in the mixtape collective.
Lists: Browse various lists that are generated by the loads of data we have collected.
Contests: Check out the latest contests, see previous winners, and find out how you can be a part
Music: Check out our ever-growing database of musical knowledge! Use it to find any artist, album, or track that has been entered since the birth of the site and rate and find detailed usage statistics.
Main
[?]
Tired of looking at the same old pages? Try checking out a random one, you never know what you might find...
Random!
Wake Up, Make Breakfast, Make Love, Take Shower, Make Love.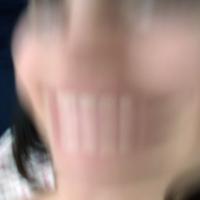 Wake Up, Make Breakfast, Make Love, Take Shower, Make Love.
Created by:
sledgbrainerd
Tracks:
20
Length:
01:19:28
Keywords
1. Day-Off
2. Lovin'
3. Breakfast
Created on
6/23/06 11:07am
Level
7
Points
3339
Total visitors
152
Unique visitors
85
description:
This is for those days off where you enjoy the intoxicating feeling of doddling. Completely content. You make good lovin' to that someone special and relax to the grooves on this mix. You feel drunk with your mellowness.
tracklist
1
Aphex Twin : Kesson Dalef
Overture to start the mix, something pretty to wake you up nice and relaxed.

SHOW MORE

Track 15 from Drukqs (Disc 1)
Length: 00:01:19
Year: 2001
Track Description:
Overture to start the mix, something pretty to wake you up nice and relaxed.

SHOW LESS

2
Battles : SZ2
Long intro before breaking into some sweat beats. Perfect 1st song which makes me say "Sweat Meat".

SHOW MORE

Track 1 from B EP
Length: 00:09:19
Year: 2004
Track Description:
Long intro before breaking into some sweat beats. Perfect 1st song which makes me say "Sweat Meat".

SHOW LESS

3
Blockhead : Road Rage Breakdown
I love the "broken horn" sample on this. fantastical.

SHOW MORE

Track 6 from Music by Cavelight
Length: 00:04:15
Year: 2004
Track Description:
I love the "broken horn" sample on this. fantastical.

SHOW LESS

4
TV On The Radio : I Was A Lover
This song is not even out yet, but it's already one of my favorites from this radradical band. Samples of hor [...]

SHOW MORE

Track 2 from Return to Cookie Mountain
Length: 00:04:21
Year: 0000
Track Description:
This song is not even out yet, but it's already one of my favorites from this radradical band. Samples of horns, electronic beats. I saw them play this live at Coachella and they pulled it off to the max. MUCH LUV.

SHOW LESS

5
Tortoise : Seneca
Dude, it's Tortoise, if you don't know, you should find out. These guys slay at instruments and music and stu [...]

SHOW MORE

Track 1 from Standards
Length: 00:06:20
Year: 2000
Track Description:
Dude, it's Tortoise, if you don't know, you should find out. These guys slay at instruments and music and stuff.

SHOW LESS

6
Jaga Jazzist : Tristar
I recently discovered Jazzist to be one of the most enjoyably delightfull bands I've ever heard. Nothing but [...]

SHOW MORE

Track 5 from Animal Chin EP
Length: 00:03:48
Year: 2002
Track Description:
I recently discovered Jazzist to be one of the most enjoyably delightfull bands I've ever heard. Nothing but delight.

SHOW LESS

7
Nortec Collective : Autobanda
This song is silly, and would work with the "MAKE LOVE" section of this tape, in a wacky way, considering ther [...]

SHOW MORE

Track 6 from Tijuana Sessions
Length: 00:03:03
Year: 2005
Track Description:
This song is silly, and would work with the "MAKE LOVE" section of this tape, in a wacky way, considering there are tubas all over this song.

SHOW LESS

8
Ratatat : Bustelo
This song fades up at the begginning which makes the sort of fade out from the previous song a seemless handof [...]

SHOW MORE

Track 6 from Ratatat
Length: 00:02:27
Year: 2004
Track Description:
This song fades up at the begginning which makes the sort of fade out from the previous song a seemless handoff. The guy talking at the end makes a good transition into the quick start of the next track.

SHOW LESS

9
Amon Tobin : El Chimi
This song sounds like a breeze mixed with the warmth of the sun, mixed with the googily eyes you get from that [...]

SHOW MORE

Track 4 from Verbal
Length: 00:04:09
Year: 2002
Track Description:
This song sounds like a breeze mixed with the warmth of the sun, mixed with the googily eyes you get from that special someone.

SHOW LESS

10
Boom Bip : Mannequin Hand Trapdoor
This song reminds me of all those wonderfull times where you are with the ones you love. It also makes me wis [...]

SHOW MORE

Track 11 from Seed to Sun
Length: 00:04:10
Year: 2002
Track Description:
This song reminds me of all those wonderfull times where you are with the ones you love. It also makes me wish I was more attractive so that I could make out with a hottie right now.

SHOW LESS

11
Plaid : Tearisci
Spacey electro dream music. To tell you the truth, it reminds me of that frozen cave in Zelda 64.

SHOW MORE

Track 8 from Rest Proof Clockwork
Length: 00:00:56
Year: 1999
Track Description:
Spacey electro dream music. To tell you the truth, it reminds me of that frozen cave in Zelda 64.

SHOW LESS

12
Air : Surfin' on a Rock
This song is too catchy.

SHOW MORE

Track 6 from Talkie Walkie
Length: 00:03:45
Year: 2004
Track Description:
This song is too catchy.

SHOW LESS

13
Prefuse 73 : Pentagram
This song is smooth and makes me horny. The broken up female vocals are the right on place.

SHOW MORE

Track 23 from One Word Extinguisher
Length: 00:02:58
Year: 2003
Track Description:
This song is smooth and makes me horny. The broken up female vocals are the right on place.

SHOW LESS

14
Peace Orchestra : The Man (Part 2)
I know absolutely nothing about this group, because its just some disc I burned from my friend jeryl. But thi [...]

SHOW MORE

Track 9 from Peace Orchestra
Length: 00:04:21
Year: 1999
Track Description:
I know absolutely nothing about this group, because its just some disc I burned from my friend jeryl. But this song is awesome and the guitars in it remind me of the "Bar Scene" in Twin Peaks Fire Walk with Me. Which I say is a good thing.


"It's just like we're back at ONE EYED JACKS..."

SHOW LESS

15
Squarepusher : Tommib
This ditty is short and beautiful and actually sounds like its part of the next tune.

SHOW MORE

Track 8 from Go Plastic
Length: 00:01:19
Year: 2001
Track Description:
This ditty is short and beautiful and actually sounds like its part of the next tune.

SHOW LESS

16
RJD2 : Making Days Longer
This song makes me happy, and love everything.

SHOW MORE

Track 5 from Since We Last Spoke
Length: 00:04:36
Year: 2004
Track Description:
This song makes me happy, and love everything.

SHOW LESS

17
Portishead : Mourning Air
Of course Portishead was going to be on this. Duuuuuuuh.

SHOW MORE

Track 7 from Portishead
Length: 00:04:15
Year: 1997
Track Description:
Of course Portishead was going to be on this. Duuuuuuuh.

SHOW LESS

18
Beck : Broken Drum (Boards of Canada Remix)
I've never heard a remix album that is leaps and bounds better than the original, but then we got Guerolito. [...]

SHOW MORE

Track 8 from Guerolito
Length: 00:05:35
Year: 2005
Track Description:
I've never heard a remix album that is leaps and bounds better than the original, but then we got Guerolito. This song is mellow and pretty.

SHOW LESS

19
Jel : All Day Breakfast
Jel is the man, and this groove makes you want to sink into your seat and watch the birds. This feeling is th [...]

SHOW MORE

Track 2 from Soft Money
Length: 00:04:18
Year: 2006
Track Description:
Jel is the man, and this groove makes you want to sink into your seat and watch the birds. This feeling is then complemented by....

SHOW LESS

20
Massive Attack : (Exchange)
Oooooh ooohh, girl. Ooh. Like musical vicodin.

SHOW MORE

Track 11 from Mezzanine
Length: 00:04:14
Year: 1998
Track Description:
Oooooh ooohh, girl. Ooh. Like musical vicodin.

SHOW LESS
Tag Board
You must log in to leave a tag
Stuff
Quick Jump
sledgbrainerd's other mixes
Related mixes
recent visitors
show all