[?]
Not a member? Sign-up now, it's free!
Login
[?]
These are links to some of the major sections in the mixtape collective.
Lists: Browse various lists that are generated by the loads of data we have collected.
Contests: Check out the latest contests, see previous winners, and find out how you can be a part
Music: Check out our ever-growing database of musical knowledge! Use it to find any artist, album, or track that has been entered since the birth of the site and rate and find detailed usage statistics.
Main
[?]
Tired of looking at the same old pages? Try checking out a random one, you never know what you might find...
Random!
Best Used After Expiration Date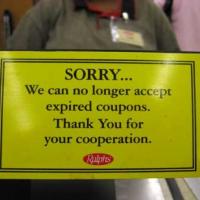 Best Used After Expiration Date
Created by:
beel
Tracks:
23
Length:
01:18:23
Keywords
1. Mix Contest 20
2. Mix Contest 20
3. Mix Contest 20
Created on
3/04/08 10:39pm
Level
5
Points
2348
Total visitors
42
Unique visitors
25
This mix was ranked #7 out of 13 entries for this contest
description:
You know lately I have been asking myself if I'll ever pass the test of time.
At the rate that I'm going, I don't know....I have picked up bad habits, so I hope they prolong my life.
Bad habits include:
-Crying at the bar with my friends when I have had too much to drink. Not sure what this is about. I think it's just my own made up drama and I need to get over it.
-Letting my face show how I truly feel when I am around people I don't like. My friend said that lately I have been an "asshole". WOW- wouldn't that make you cry?
-Burping out loud. Sorry, sometimes I forget where I am and yes, sometimes I fart. My concern for other people has totally gone out the window.
-I actually have started cursing at my cell phone before I answer it. So it goes something like this:
Phone: Ring ring ring
Me: Shut the fuck up bitch. Gosh I hate you. (pause,answer phone) Hello this is Bilgin.
-Not remembering peoples names or faces or even making an attempt to. You would think I would pay attention, especially since I have become overly sensitive on how people pronounce my name.
-Giving people directions. What the hell? When did I become so helpful?
-Making "sassy" comments. Makes me want to drink a key-lime rickie,chew bubblegum and wear my hair in a ponytail.
-Dreaming of doing karate chops on random people.
-Daydreaming. It's gotten so bad, that I daydream while people are talking to me.
-Dyslexic talk- The other day, I could not say "coin toss". I kept saying "toin coss."
-Getting bored easily and yawning out loud.---yeah other people's feelings, out the window.
I hope to acquire more so at this rate I should live till about 106.
tracklist
1
Al Martino : Here in My Heart
Every italiano film uses this song. I think it's fun to lip sync the first line.

SHOW MORE

Track 1 from Here in My Heart
Length: 00:03:52
Year: 1952
Track Description:
Every italiano film uses this song. I think it's fun to lip sync the first line.

SHOW LESS

2
U2 : The Electric Co.
I think I liked U2 best at this stage. no euro crap shit stuff.

SHOW MORE

Track 10 from Boy
Length: 00:04:48
Year: 1980
Track Description:
I think I liked U2 best at this stage. no euro crap shit stuff.

SHOW LESS

3
The Stooges : No Fun
Everytime I hear this I just want to dance like that kid from the Peanuts- you know the one who swings his hea [...]

SHOW MORE

Track 4 from The Stooges
Length: 00:05:18
Year: 1969
Track Description:
Everytime I hear this I just want to dance like that kid from the Peanuts- you know the one who swings his head side to side.

SHOW LESS

4
Adam And The Ants : Stand and Deliver
I love the horn and horses in the beginning of this song.

SHOW MORE

Track 6 from Prince Charming
Length: 00:03:33
Year: 1981
Track Description:
I love the horn and horses in the beginning of this song.

SHOW LESS

5
APB : Shoot You Down
Funky APB.

SHOW MORE

Track 1 from Something To Believe In
Length: 00:01:43
Year: 1985
Track Description:
Funky APB.

SHOW LESS

6
Killing Joke : Eighties
I like Killing joke alot and there are other songs that I like a lot better, but this is like an anthem in its [...]

SHOW MORE

Track 8 from Night Time
Length: 00:02:28
Year: 1985
Track Description:
I like Killing joke alot and there are other songs that I like a lot better, but this is like an anthem in itself at this point.

SHOW LESS

7
T. Rex : Raw Ramp
I love it when I am called a Raw Ramp. For some reason I like songs that mention certain parts of the body. [...]

SHOW MORE

Track 13 from Electric Warrior
Length: 00:04:16
Year: 1971
Track Description:
I love it when I am called a Raw Ramp. For some reason I like songs that mention certain parts of the body.

SHOW LESS

8
Sixto Diaz Rodriguez : Sugar Man
There are some remakes of this, but you can't beat the original. I also love the echo ending.

SHOW MORE

Track 1 from Night Time
Length: 00:03:45
Year: 1970
Track Description:
There are some remakes of this, but you can't beat the original. I also love the echo ending.

SHOW LESS

9
Aretha Franklin : Think
I THINK I sing this song to myself almost every week and my brain is the size of a raisin.

SHOW MORE

Track 1 from Aretha Now
Length: 00:02:19
Year: 1968
Track Description:
I THINK I sing this song to myself almost every week and my brain is the size of a raisin.

SHOW LESS

10
The Pogues : Yeah Yeah Yeah Yeah Yeah
I always wanted someone to sing this to me. I think its fuckin hot and sexy. Of course this song has mention [...]

SHOW MORE

Track 1 from Yeah Yeah Yeah Yeah Yeah
Length: 00:03:19
Year: 1989
Track Description:
I always wanted someone to sing this to me. I think its fuckin hot and sexy. Of course this song has mention of certain body parts.

SHOW LESS

11
The Police : So Lonely
Early Police- the only Police I like.

SHOW MORE

Track 2 from Outlandos d'Amour
Length: 00:04:52
Year: 2003
Track Description:
Early Police- the only Police I like.

SHOW LESS

12
Richard Hell And The Voidoids : Blank Generation
An anthem that goes with many generations.

SHOW MORE

Track 7 from Blank Generation
Length: 00:02:44
Year: 1977
Track Description:
An anthem that goes with many generations.

SHOW LESS

13
The Sex Pistols : Anarchy in the U.K.
Another anthem. I still get a chill when hearing the opening.

SHOW MORE

Track 8 from Never Mind the Bollocks Here's the Sex Pistols
Length: 00:03:32
Year: 1990
Track Description:
Another anthem. I still get a chill when hearing the opening.

SHOW LESS

14
The Jacksons : Shake Your Body (Down to the Ground)
This songs makes me wanna

SHOW MORE

Track 4 from Destiny
Length: 00:03:45
Year: 1978
Track Description:
This songs makes me wanna

SHOW LESS

15
Joan Jett and the Blackhearts : Crimson and Clover
Ayyyyyyyyyyyyyyyyyy.....

SHOW MORE

Track 5 from I Love Rock N' Roll
Length: 00:02:10
Year: 1981
Track Description:
Ayyyyyyyyyyyyyyyyyy.....

SHOW LESS

16
The Jim Carroll Band : People Who Died
Said and done.

SHOW MORE

Track 5 from Catholic Boy
Length: 00:03:49
Year: 1980
Track Description:
Said and done.

SHOW LESS

17
Shuggie Otis : Strawberry Letter 23
My Shug. I love this man's face.

SHOW MORE

Track 2 from Freedom Flight
Length: 00:03:59
Year: 1972
Track Description:
My Shug. I love this man's face.

SHOW LESS

18
Aldo Nova : Fantasy
what happened to him? I could look it up, but don't want to.

SHOW MORE

Track 1 from Aldo Nova
Length: 00:05:03
Year: 1981
Track Description:
what happened to him? I could look it up, but don't want to.

SHOW LESS

19
The Runaways : Cherry Bomb
feathered hair and greasy blue shadow.

SHOW MORE

Track 1 from The Runaways
Length: 00:02:19
Year: 1976
Track Description:
feathered hair and greasy blue shadow.

SHOW LESS

20
Barry White : You're the First, the Last, My Everything
Barry White can smother you with his voice.

SHOW MORE

Track 2 from Can't Get Enough
Length: 00:02:35
Year: 1974
Track Description:
Barry White can smother you with his voice.

SHOW LESS

21
Drivin' N' Cryin' : Straight to Hell
Another anthem.

SHOW MORE

Track 10 from Mystery Road
Length: 00:02:35
Year: 1989
Track Description:
Another anthem.

SHOW LESS

22
Genya Ravan : Aye Co'lorado
Genya and Lou Reed!

SHOW MORE

Track 5 from Urban Desire
Length: 00:01:58
Year: 1978
Track Description:
Genya and Lou Reed!

SHOW LESS

23
Johnny Thunders : Que Sera Sera (What ever will be will be)
Who knew?

SHOW MORE

Track 11 from Que Sera Sera
Length: 00:03:41
Year: 1985
Track Description:
Who knew?

SHOW LESS
Tag Board
You must log in to leave a tag
Stuff
Quick Jump
beel's other mixes
Related mixes
recent visitors
show all