[?]
Not a member? Sign-up now, it's free!
Login
[?]
These are links to some of the major sections in the mixtape collective.
Lists: Browse various lists that are generated by the loads of data we have collected.
Contests: Check out the latest contests, see previous winners, and find out how you can be a part
Music: Check out our ever-growing database of musical knowledge! Use it to find any artist, album, or track that has been entered since the birth of the site and rate and find detailed usage statistics.
Main
[?]
Tired of looking at the same old pages? Try checking out a random one, you never know what you might find...
Random!
Diaper Ad Meets Twat Klingon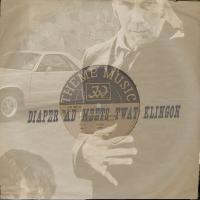 Diaper Ad Meets Twat Klingon
Created by:
derhay
Tracks:
22
Length:
01:19:39
Keywords
1. Waits
2. Dinklage
3. El Camino
Created on
10/14/08 10:15am
Level
4
Points
1923
Total visitors
24
Unique visitors
17
description:
During the Summer of '08, I cast Peter Dinklage and Tom Waits to be in my production of Joker and Harley Quinn. Mr. Dinklage played Killer Croc and Mr. Waits was Dock Worker. They would soon be asked to have cameos as filght clerks in Vicky Me Barcelona. This collaboration inspired their own film, a buddy/road flick called Diaper Ad Meets Twat Klingon.

The title sounded indie enough for Sundance. Truth be told, the title is an acronym of "Peter Dinklage and Tom Waits". Now you know. Loosen your babuskas and enjoy the following feature presentation.
tracklist
1
Bo Diddley : You Can't Judge A Book By Its Cover
Two underground, legless dog pushers, played by Kevin Corrigan and Steve Buscemi, have a late night deal go so [...]

SHOW MORE

Track 19 from His Best
Length: 00:03:16
Year: 1997
Track Description:
Two underground, legless dog pushers, played by Kevin Corrigan and Steve Buscemi, have a late night deal go sour. There are several witnesses that can ruin everything for their boss.

[Great, classic song. Love the riff.]

SHOW LESS

2
Man Man : Banana Ghost
Back-story Montage!
Waits and Dinklage are paid to tamper with witnesses before certain cases go to cour [...]

SHOW MORE

Track 3 from Six Demon Bag
Length: 00:02:54
Year: 2006
Track Description:
Back-story Montage!
Waits and Dinklage are paid to tamper with witnesses before certain cases go to court. Generally in bars, Dinklage, the "face" of the operation, will chat up the would-be witness and then shows four pictures to the mark. While the mark looks at the pictures, Waits slips a hallucinogen into his or her drink. Very soon, the mark wigs out and has an elaborate hallucination based on the pictures that were shown. The effects last long enough for the case to be thrown out and D & W receive their pay. We see them take care of the first mark for Corrigan and Buscemi's boss. Pictures: circus clowns, an antler chandelier, a canister of Tang and a Slinkee.

[Quite Waits-esque and kickasserly.]

SHOW LESS

3
Gogol Bordello : Occurrence on the Border (Hopping on a Pogo-Gypsy Stick)
Second mark. Pictures: Tiny Tim with his ukulele, Eleanor Roosevelt, a lemur and licorice rope.

[ [...]

SHOW MORE

Track 2 from Multi Kontra Culti vs. Irony
Length: 00:03:26
Year: 2002
Track Description:
Second mark. Pictures: Tiny Tim with his ukulele, Eleanor Roosevelt, a lemur and licorice rope.

[First heard this in Wristcutters: A Love Story, which featured Waits. Love this song. Crazy, man.]

SHOW LESS

4
Trailer Bride : All Thine
Summoned by their current employer. They arrive and are told to wait in the parlor. The parlor is filled with [...]

SHOW MORE

Track 11 from High Seas
Length: 00:02:44
Year: 2001
Track Description:
Summoned by their current employer. They arrive and are told to wait in the parlor. The parlor is filled with arcade games, which leads into a discussion of normal-sized entertainment.

The boss, Precious Roy, voiced by Matt Crocco, and his No. 1 man, played by Liam Lynch, give the boys more information about the next mark.

[This is a new favorite.]

SHOW LESS

5
Dr. Dog : Hang On
Driving and a discussion about ex's and "love".

[Dr. Dog's Fate is my second favorite alb [...]

SHOW MORE

Track 2 from Fate
Length: 00:04:01
Year: 2008
Track Description:
Driving and a discussion about ex's and "love".

[Dr. Dog's Fate is my second favorite album of 2008. I really don't want to pick it apart, but it has a little Beatles, Elton John piano, great harmonies and this track has a little Bob Seger wailing and beard. Familiar, yet new.]

SHOW LESS

6
Beirut : Brandenberg
Shopping for more "juice" from Gypsy street vendors.

Dinklage and Waits discover they share a [...]

SHOW MORE

Track 3 from Gulag Orkestar
Length: 00:03:38
Year: 2006
Track Description:
Shopping for more "juice" from Gypsy street vendors.

Dinklage and Waits discover they share an ex-girlfriend, and decide to pay her a visit.

SHOW LESS

7
Devendra Banhart : Lazy Butterfly
The ex, played by Patricia Clarkson, works in a Hookah Shop/Bar. Just saying hello. She tells them that her si [...]

SHOW MORE

Track 5 from Cripple Crow
Length: 00:04:00
Year: 2005
Track Description:
The ex, played by Patricia Clarkson, works in a Hookah Shop/Bar. Just saying hello. She tells them that her sister is getting married soon and they should both go to the ceremony and reception.

SHOW LESS

8
Soundgarden : Burden In My Hand
They drive to their next assignment. Dinklage mulls over something that was said, and is so mad that he tells [...]

SHOW MORE

Track 7 from Down On The Upside
Length: 00:04:50
Year: 1996
Track Description:
They drive to their next assignment. Dinklage mulls over something that was said, and is so mad that he tells Waits to approach a hitchhiker approaching at the side of the road, played by Frank Caliendo, and Dinklage opens his door and smashes the poor dope. [That's for me.]

SHOW LESS

9
The Greenhornes : Shadow of Grief
A driver in the oncoming lane, played by Jack Coleman, sees the altercation and decides to chase the boys in t [...]

SHOW MORE

Track 6 from Sewed Soles
Length: 00:02:22
Year: 2005
Track Description:
A driver in the oncoming lane, played by Jack Coleman, sees the altercation and decides to chase the boys in their '75 El Camino in his '68 LaBaron.

SHOW LESS

10
Cat Power : Up and Gone
They lose the pursuer in town and are able to get a few hours rest before the next mark.

Intermis [...]

SHOW MORE

Track 1 from Up and Gone
Length: 00:02:15
Year: 2007
Track Description:
They lose the pursuer in town and are able to get a few hours rest before the next mark.

Intermission

SHOW LESS

11
Led Zeppelin : Royal Orleans
Coffee break. Waits receives a business card and a wink, from a tranny, played by Carlos Mencia.

SHOW MORE

Track 3 from Presence
Length: 00:02:59
Year: 1976
Track Description:
Coffee break. Waits receives a business card and a wink, from a tranny, played by Carlos Mencia.

SHOW LESS

12
The Shitbirds : Christmas Is A-Comin (May God Bless You)
They take a coffee to a temp agency for the next mark. Chi McBride is in a Santa suit looking for work in Octo [...]

SHOW MORE

Track 14 from Famous Recording Artists
Length: 00:02:14
Year: 1996
Track Description:
They take a coffee to a temp agency for the next mark. Chi McBride is in a Santa suit looking for work in October. Pictures: no need, Waits, McBride and Dinklage are enough. Not using the pictures poses a problem and a fight breaks out. Everyone is hauled to the police station.

[Early April March doing punk Christmas – classic]

SHOW LESS

13
Moby Grape : Murder in My Heart for the Judge
Waits, McBride and Dinklage share a jail cell. To pass the time, Waits takes a hit of his eye drops and the ga [...]

SHOW MORE

Track 2 from Wow/Grape Jam
Length: 00:03:02
Year: 1968
Track Description:
Waits, McBride and Dinklage share a jail cell. To pass the time, Waits takes a hit of his eye drops and the gang is soon joined by digitally added Stir Crazy footage of Gene Wilder and Richard Pryor.

SHOW LESS

14
Okkervil River : Dead Dog Song
The El Camino is escorted out of town and they race in silence back to the city.

SHOW MORE

Track 7 from Don't Fall in Love with Everyone you See
Length: 00:03:20
Year: 2002
Track Description:
The El Camino is escorted out of town and they race in silence back to the city.

SHOW LESS

15
Echo and the Bunnymen : Stars Are Stars
Clarkson's sister's wedding and reception. The bride and groom, played by Christopher Walken and Sissy Spa [...]

SHOW MORE

Track 3 from Crocodiles
Length: 00:02:48
Year: 1980
Track Description:
Clarkson's sister's wedding and reception. The bride and groom, played by Christopher Walken and Sissy Spacek are thrilled to see their old friends. What's in this cake?

[Echo through a Manzarek/Krieger filter]

SHOW LESS

16
The Black Keys : Remember When (Side A)
Sitting on lawn chairs, under a starry sky, they contemplate the universe and bond over their shared fear of w [...]

SHOW MORE

Track 6 from Attack & Release
Length: 00:03:21
Year: 2008
Track Description:
Sitting on lawn chairs, under a starry sky, they contemplate the universe and bond over their shared fear of walruses and their love of cheesecake ice cream. They meet two wedding guests, played by Swoosie Kurtz and Zooey Deschanel.

SHOW LESS

17
Mountain : Nantucket Sleighride
The reception continues on, and the DJ plays this. Again, what is in this cake?

SHOW MORE

Track 3 from Nantucket Sleighride
Length: 00:05:54
Year: 1971
Track Description:
The reception continues on, and the DJ plays this. Again, what is in this cake?

SHOW LESS

18
Sun Kil Moon : Gentle Moon
Slow dancing with their new friends.

SHOW MORE

Track 6 from Ghosts Of The Great Highway
Length: 00:05:18
Year: 2003
Track Description:
Slow dancing with their new friends.

SHOW LESS

19
The Fiery Furnaces : Navy Nurse
The boys give the girls a ride home.

SHOW MORE

Track 9 from Widow City
Length: 00:06:29
Year: 2007
Track Description:
The boys give the girls a ride home.

SHOW LESS

20
Kings of Leon : I Want You
Last mark, marks, a set of twins. This poses to be the hardest job yet. The twins go in and out of hysterics, [...]

SHOW MORE

Track 9 from Only By The Night
Length: 00:05:07
Year: 2008
Track Description:
Last mark, marks, a set of twins. This poses to be the hardest job yet. The twins go in and out of hysterics, but finally, the job appears to be finished.

Leaving the twins' house, exhausted, Waits offers Dinklage a flask. Peter accepts the flask and takes a swig…

SHOW LESS

21
Tom Waits : Shiny Things
A lovely trip ensues where he sees Waits perform this song with a Muppet swamp band of frogs and ferrets. Fade [...]

SHOW MORE

Track 6 from Orphans: Bawlers
Length: 00:02:20
Year: 2006
Track Description:
A lovely trip ensues where he sees Waits perform this song with a Muppet swamp band of frogs and ferrets. Fade to unconsciousness.

SHOW LESS

22
Brian Eno & David Byrne : My Big Nurse
Dinklage wakes up, on an unfamiliar sidewalk, with a note in his hand. The note explains that Waits gave the t [...]

SHOW MORE

Track 2 from Everything That Happens Will Happen Today
Length: 00:03:21
Year: 2008
Track Description:
Dinklage wakes up, on an unfamiliar sidewalk, with a note in his hand. The note explains that Waits gave the twins an antidote, keys to a hotel room where they should hide, and damning tape recordings of Precious Roy, for further evidence. Waits apologizes for leaving Dinklage on the sidewalk, but "you'll thank me for it."

We see Waits and Kurtz driving to some unknown destination in the El Camino. Soon, we see Deschanel walking down the sidewalk to open her bookstore, where Dinklage is on the stoop waking up. Smiles all around.

SHOW LESS
Tag Board
You must log in to leave a tag
Stuff
Quick Jump
derhay's other mixes
Related mixes
recent visitors
show all