[?]
Not a member? Sign-up now, it's free!
Login
[?]
These are links to some of the major sections in the mixtape collective.
Lists: Browse various lists that are generated by the loads of data we have collected.
Contests: Check out the latest contests, see previous winners, and find out how you can be a part
Music: Check out our ever-growing database of musical knowledge! Use it to find any artist, album, or track that has been entered since the birth of the site and rate and find detailed usage statistics.
Main
[?]
Tired of looking at the same old pages? Try checking out a random one, you never know what you might find...
Random!
my quest for dunkaroos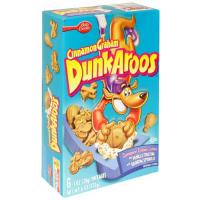 my quest for dunkaroos
Created by:
blossomworld
Tracks:
20
Length:
01:12:42
Keywords
1. delicious
2. tasty
3. satisfying
Created on
7/14/08 01:00am
Level
5
Points
2046
Total visitors
35
Unique visitors
16
description:
this mix chronicles my quest for dunkaroos. it was a long and harrowing journey, but i came through it in the end.
tracklist
1
The Beatles : Got To Get You Into My Life
This dude I know had a facebook status about dunkaroos sometime earlier this year. This song describes my fee [...]

SHOW MORE

Track 13 from Revolver
Length: 00:02:30
Year: 1966
Track Description:
This dude I know had a facebook status about dunkaroos sometime earlier this year. This song describes my feelings upon seeing his status. My feelings about dunkaroos, that is, not the dude.

SHOW LESS

2
Daniel Johnston : Happy Time
This track represents my nostalgic feelings when dunkaroos came back into my life: "It must have been a happy [...]

SHOW MORE

Track 5 from Fun
Length: 00:02:54
Year: 1994
Track Description:
This track represents my nostalgic feelings when dunkaroos came back into my life: "It must have been a happy time/The sun would shine/The candy bars/Kool Aid flowing like wine/The comic books/The TV shows/The bubble gum/The kitty cat," and of course, dunkaroos.

SHOW LESS

3
The Aquabats : Playdough!
More nostalgia for the times of playdough, dunkaroos, action figures etc.

SHOW MORE

Track 16 from The Fury Of
Length: 00:06:43
Year: 1997
Track Description:
More nostalgia for the times of playdough, dunkaroos, action figures etc.

SHOW LESS

4
The Rolling Stones : (I Cant Get No) Satisfaction
Despite searching far and wide (okay, I went to one grocery store), I could not find the coveted dunkaroos. T [...]

SHOW MORE

Track 4 from Hot Rocks 1964- 1971
Length: 00:03:44
Year: 1972
Track Description:
Despite searching far and wide (okay, I went to one grocery store), I could not find the coveted dunkaroos. This caused much pain and frustration. And dissatisfaction.

SHOW LESS

5
Bob Dylan : I Want You
More longing.

SHOW MORE

Track 5 from Blonde on Blonde
Length: 00:03:10
Year: 1966
Track Description:
More longing.

SHOW LESS

6
Sondre Lerche : My Hands Are Shaking
Without my dunkaroo fix, I was a wreck: "My hands are shaking/from carrying this torch/from carrying this torc [...]

SHOW MORE

Track 5 from Dan in Real Life
Length: 00:03:00
Year: 2007
Track Description:
Without my dunkaroo fix, I was a wreck: "My hands are shaking/from carrying this torch/from carrying this torch for you." Clearly, Mr. Lerche had a similar snack food related experience.

SHOW LESS

7
The White Stripes : I Just Don't Know What To Do With Myself
It was torture.

SHOW MORE

Track 4 from Elephant
Length: 00:02:46
Year: 2003
Track Description:
It was torture.

SHOW LESS

8
Rufus Wainwright : Cigarettes and Chocolate Milk
This dunkaroo fixation afforded me great opportunity to examine my obsessive nature: "If I should buy jellybea [...]

SHOW MORE

Track 1 from Poses
Length: 00:04:44
Year: 2001
Track Description:
This dunkaroo fixation afforded me great opportunity to examine my obsessive nature: "If I should buy jellybeans/Have to eat them all in just one sitting/Everything it seems I like's a little bit sweeter/A little bit fatter, a little bit harmful for me."

SHOW LESS

9
The Smiths : Please, Please, Please Let Me Get What I Want
After several wild goose chases and being told that d'roos are now only available in Canada, I began to feel a [...]

SHOW MORE

Track 15 from Hatful Of Hollow
Length: 00:01:50
Year: 1984
Track Description:
After several wild goose chases and being told that d'roos are now only available in Canada, I began to feel as though my dreams of once again dipping those kangaroo-shaped cookies in that glorious sprinkled icing would never come true.

SHOW LESS

10
Lucky Soul : Lips Are Unhappy
My lips were unhappy without dunkaroos, but I was approaching the light at the end of the tunnel.

SHOW MORE

Track 4 from The Great Unwanted
Length: 00:03:36
Year: 2007
Track Description:
My lips were unhappy without dunkaroos, but I was approaching the light at the end of the tunnel.

SHOW LESS

11
The Drifters : This Magic Moment
Finally, the day came! Someone told me that dunkaroos could be found at the dollar general, and for once, the [...]

SHOW MORE

Track 4 from Golden Hits
Length: 00:02:30
Year: 1968
Track Description:
Finally, the day came! Someone told me that dunkaroos could be found at the dollar general, and for once, they were right! This track obviously describes the moment of euphoria when I took my first bite.

SHOW LESS

12
The Apples in Stereo : Can You Feel It?
More sugar euphoria.

SHOW MORE

Track 1 from New Magnetic Wonder
Length: 00:04:10
Year: 2007
Track Description:
More sugar euphoria.

SHOW LESS

13
Bob Marley and The Wailers : Is This Love
I believe it was. Yes, I was in love with dunkaroos.

SHOW MORE

Track 3 from Kaya
Length: 00:03:52
Year: 1978
Track Description:
I believe it was. Yes, I was in love with dunkaroos.

SHOW LESS

14
Violent Femmes : Good Feeling
Sugar rush!

SHOW MORE

Track 10 from Violent Femmes
Length: 00:03:52
Year: 1983
Track Description:
Sugar rush!

SHOW LESS

15
The Beach Boys : God Only Knows
God only knows what I'd be today without dunkaroos.

SHOW MORE

Track 0 from Pet Sounds
Length: 00:02:54
Year: 1966
Track Description:
God only knows what I'd be today without dunkaroos.

SHOW LESS

16
Depeche Mode : Just Can't Get Enough
They're pretty addictive.

SHOW MORE

Track 11 from Speak and Spell
Length: 00:03:45
Year: 1981
Track Description:
They're pretty addictive.

SHOW LESS

17
The Velvet Underground : Oh! Sweet Nuthin'
Mmm...sweet goodness. But now I was starting to get sleepy.

SHOW MORE

Track 10 from Loaded: Fully Loaded Edition (disc 1)
Length: 00:07:29
Year: 1970
Track Description:
Mmm...sweet goodness. But now I was starting to get sleepy.

SHOW LESS

18
The Jesus and Mary Chain : Some Candy Talking
Coming down off my sugar high, now I want some more.

SHOW MORE

Track 8 from Psychocandy
Length: 00:03:19
Year: 1985
Track Description:
Coming down off my sugar high, now I want some more.

SHOW LESS

19
The Dandy Warhols : All I Have to Do is Dream
Now, I've gotten my fill. I have some fresh dunkaroos memories to survive on for a while.

SHOW MORE

Track 8 from Stubbs the Zombie
Length: 00:02:40
Year: 2005
Track Description:
Now, I've gotten my fill. I have some fresh dunkaroos memories to survive on for a while.

SHOW LESS

20
The Smiths : Some Girls are Bigger Than Others
Finally, here's my excuse just in case I put on some dunkaroos weight.

SHOW MORE

Track 10 from The Queen is Dead
Length: 00:03:14
Year: 1985
Track Description:
Finally, here's my excuse just in case I put on some dunkaroos weight.

SHOW LESS
Tag Board
You must log in to leave a tag
Stuff
Quick Jump
blossomworld's other mixes
Related mixes
recent visitors
show all