[?]
Not a member? Sign-up now, it's free!
Login
[?]
These are links to some of the major sections in the mixtape collective.
Lists: Browse various lists that are generated by the loads of data we have collected.
Contests: Check out the latest contests, see previous winners, and find out how you can be a part
Music: Check out our ever-growing database of musical knowledge! Use it to find any artist, album, or track that has been entered since the birth of the site and rate and find detailed usage statistics.
Main
[?]
Tired of looking at the same old pages? Try checking out a random one, you never know what you might find...
Random!
Drift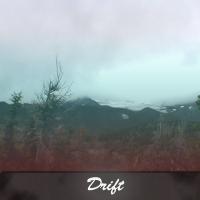 Drift
Created by:
coreysprague
Tracks:
12
Length:
01:19:00
Keywords
1. zoning
2. lost
3. delicious
Created on
5/22/06 11:17pm
Level
8
Points
3550
Total visitors
325
Unique visitors
128
description:
This is music to get lost in. Ideally listened to while studying, doing something else, or listening to music with the lights out. If listened to hard enough, may induce climax.
tracklist
1
Red Sparowes : Our Happiest Days Slowly Began to Turn Into Dust.
Excellent album opener. Live and moving, sucks you in right away with the many changes in dynamics and feel. T [...]

SHOW MORE

Track 6 from At The Soundless Dawn
Length: 00:05:40
Year: 2005
Track Description:
Excellent album opener. Live and moving, sucks you in right away with the many changes in dynamics and feel. This is a great way to suck you into a nearly instrumental 80 minute journey. Throwing a slow, zone-out song here could potentially disinterest the listener and kill the mixtape! Say it isn't so!

The last half of this track is epic. By far my favorite track on their album, this song is dynamic, fresh and exciting.

[Cross-fade into the next track]

SHOW LESS

2
Physics : De-Lay
Here is where the drifting begins.

One of many neurot records present on this mix, Physics released [...]

SHOW MORE

Track 4 from 1999-11-21
Length: 00:10:40
Year: 2004
Track Description:
Here is where the drifting begins.

One of many neurot records present on this mix, Physics released this live album a couple years ago. The quality is excellent and it is apparent how gifted these guys could be in a live setting.

This song clocks in at nearly 11 minutes and is built mainly on the repetition of a single delayed clean guitar riff.

When the band first comes in its hard to keep from getting sucked in.

The only unfortunate thing is the clapping at the end, but surprisingly it doesn't disrupt the flow. I would cut it out if this were a real mixtape though.

SHOW LESS

3
Mogwai : Killing All the Flies
Beautiful Mogwai song. Effect-saturated vocals and super-soft opening make for good zoning.

Loud, b [...]

SHOW MORE

Track 4 from Happy Songs For Happy People
Length: 00:04:35
Year: 2003
Track Description:
Beautiful Mogwai song. Effect-saturated vocals and super-soft opening make for good zoning.

Loud, bombastic mid-section tears away flesh, but in a mild and gentle way.

Slight fade out before heading to Zion.

SHOW LESS

4
A Silver Mt. Zion : Sit in the Middle of Three Galloping Dogs
Awesome track based around a few themes by the violin. Excellent builds and sense of melody.

I eat [...]

SHOW MORE

Track 2 from He Has Left Us Alone, but Shafts of Light Sometimes Grace the Corner of Our Rooms...
Length: 00:05:08
Year: 2000
Track Description:
Awesome track based around a few themes by the violin. Excellent builds and sense of melody.

I eat up all these guys touch (godspeed/mt. zion).

The violins make this a nice precursor to Grails.

SHOW LESS

5
Grails : The Volunteer
Grails are one of my favorite instrumental groups. As a band they truly understand the power of silence and th [...]

SHOW MORE

Track 2 from Redlight
Length: 00:05:56
Year: 2004
Track Description:
Grails are one of my favorite instrumental groups. As a band they truly understand the power of silence and the effectiveness of constrasting this with interesting dynamics.

This track maintains steady hi-hats and bass to keep the feel moving while the guitars, sax and violin play with the dead space.

The track lets down for the last 20 seconds or so to nicely lead to the sparse guitar/vocal opening of 'Falling Unknown'.

SHOW LESS

6
Neurosis : Falling Unknown
Slow, but pleasant start wrought with strained vocals and minimalist music. The eight minute build and climax [...]

SHOW MORE

Track 5 from A Sun That Never Sets
Length: 00:13:10
Year: 2001
Track Description:
Slow, but pleasant start wrought with strained vocals and minimalist music. The eight minute build and climax enthrall. The combination of increasing dynamics, tempo and instrumentation make this exceptional zoning material. The triple vocal attack at the end is amazing and primal. Ends with droning heavy riff carrying the melody of the vocal peak.

SHOW LESS

7
Isis : Celestial (Signal Fills the Void)
A JK Broadrick remix of Celestial. This guy is a genius. He took most of the interlude melodies from Celestial [...]

SHOW MORE

Track 5 from SGNL>05
Length: 00:10:22
Year: 2001
Track Description:
A JK Broadrick remix of Celestial. This guy is a genius. He took most of the interlude melodies from Celestial to craft this incredibly layered emotional piece.

Starting with hints of the original track (namely, a standard guitar riff and Aaron Turner's vocals laid low in the mix). From there he experiments and meanders his way through the melodies until the theme is layered and harmonized so thick it is almost tangible. The track ends on a long wind-down before slowly fading out and sparring on the electronic movement of the mix.

SHOW LESS

8
Ulver : Hallways of Always
Ulver is responsible for some of the most important releases in black metal history.

However, this [...]

SHOW MORE

Track 3 from Perdition City
Length: 00:06:35
Year: 2000
Track Description:
Ulver is responsible for some of the most important releases in black metal history.

However, this is not from one of them.

In the late 90's the group abandoned their metal roots and took up a form of experimental electronica that is far superior to any of their metal work.

Emotionally, their music is all over the map and they draw from more genres than I can count.

The keys in the middle of the track combined with the distorted swells make you feel like you are listening to sci-fi mixed with 50's detective theme songs.

This marks the beginning of the more electronic portion of the mix.

The track naturally fades out and leads gracefully into Alias & Ehren.

SHOW LESS

9
Alias & Ehren : Narrowed Iris
This entire cd is good, but this track is awesome. The theme at 2:30 is great, especially when Alias' drum pro [...]

SHOW MORE

Track 11 from Lillian
Length: 00:04:08
Year: 2005
Track Description:
This entire cd is good, but this track is awesome. The theme at 2:30 is great, especially when Alias' drum programming kicks in.

This track continues the mix's electronic mid-section and transitions nicely into some NIN.

SHOW LESS

10
Nine Inch Nails : A Warm Place
A nice follow up to 'Narrowed Iris', this track starts slowly with various synths.

Reznor has a str [...]

SHOW MORE

Track 10 from The Downward Spiral
Length: 00:03:22
Year: 1994
Track Description:
A nice follow up to 'Narrowed Iris', this track starts slowly with various synths.

Reznor has a strong understanding of dynamics and mood. It makes me wish he would do an all instrumental album.

The delayed "plucked" melody over the mantra-like synth bass line is lush and tasty.

The last 10 seconds fade out with a constant clicking noise.

Crossfade into the swell of the next track.

SHOW LESS

11
Tarantula Hawk : [untitled]
Neurot Recordings 'Tarantula Hawk' are an interesting band. They write instrumental psuedo-industrial metal.SHOW MORE
Track 2 from Untitled Sophomore Album
Length: 00:06:41
Year: 2001
Track Description:
Neurot Recordings 'Tarantula Hawk' are an interesting band. They write instrumental psuedo-industrial metal.

This track's driving heavily distorted guitar riffs swirl around in a muddy, confused mess. The real meat of this comes when the siren emerges 1/3 of the way into the track. This is the kind of music that even makes math homework epic.

This track is here to perk you up a bit. It will definitely get your attention, but it is also basically the end of the mix. Having such a loud, attention-grabbing track prepares you to fully take in the next track in all of its awesome outro glory.

SHOW LESS

12
In Flames : Whoracle
Back in the day In Flames used to not blow, and they also used to not be popular and all sorts of other crazy [...]

SHOW MORE

Track 11 from Whoracle
Length: 00:02:43
Year: 1997
Track Description:
Back in the day In Flames used to not blow, and they also used to not be popular and all sorts of other crazy things. Whoracle was one of their better albums. They made the decision to end their amazing album with this short but poignant instrumental track.

Comprised mainly of strummed acoustic guitar, heavily-reverbed drums, synths and soft female singing, this song screams 'outro'. It is especially fitting following the force that is tarantula hawk.

Note, the first second or two are ringing chords from the from the previous song on the album, so I would recommend heavily crossfading the first 2 seconds to reduce their imprint so the transition remains smooth.

SHOW LESS
Tag Board
You must log in to leave a tag
Stuff
Quick Jump
coreysprague's other mixes
Related mixes
recent visitors
show all