[?]
Not a member? Sign-up now, it's free!
Login
[?]
These are links to some of the major sections in the mixtape collective.
Lists: Browse various lists that are generated by the loads of data we have collected.
Contests: Check out the latest contests, see previous winners, and find out how you can be a part
Music: Check out our ever-growing database of musical knowledge! Use it to find any artist, album, or track that has been entered since the birth of the site and rate and find detailed usage statistics.
Main
[?]
Tired of looking at the same old pages? Try checking out a random one, you never know what you might find...
Random!
my age in songs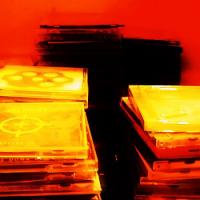 my age in songs
Created by:
blossomworld
Tracks:
19
Length:
01:13:58
Keywords
1. favorites
2. 1990
3. to now
Created on
7/17/08 12:07am
Level
3
Points
1693
Total visitors
29
Unique visitors
19
description:
i've started keeping a list of my favorite album from every year i've been alive, which gave me the idea to make a mixtape of my favorite song that came out every year from my birth to now while i'm still young enough to have them all fit on one mix. so without further ado, here are my favorite songs from the years 1990 to 2008.
tracklist
1
The Breeders : Happiness is a Warm Gun
1990: Yes, my favorite song from the year 1990 is a cover. As much as I love the Beatles' "Happiness is a Wa [...]

SHOW MORE

Track 3 from Pod
Length: 00:02:47
Year: 1990
Track Description:
1990: Yes, my favorite song from the year 1990 is a cover. As much as I love the Beatles' "Happiness is a Warm Gun," it comes across as kind of a jokey song about sex. Kim Deal's sexiness is no joke in this version.

SHOW LESS

2
Nirvana : Lithium
1991: Of course, 1991 brings us some Nirvana. This one's my favorite off of Nevermind because of the way Kur [...]

SHOW MORE

Track 5 from Nevermind
Length: 00:04:16
Year: 1991
Track Description:
1991: Of course, 1991 brings us some Nirvana. This one's my favorite off of Nevermind because of the way Kurt Cobain totally gets inside the mind of a man who has joined a cult. "I'm so happy/because today I found my friends/they're in my head," is one of the great opening lines in rock music.

SHOW LESS

3
Pavement : Here
1992: God bless Stephen Malkmus. Such an ingeniously funny lyricist. He can even convey heartbreak and disa [...]

SHOW MORE

Track 9 from Slanted & Enchanted
Length: 00:03:56
Year: 1992
Track Description:
1992: God bless Stephen Malkmus. Such an ingeniously funny lyricist. He can even convey heartbreak and disappointment in a clever way.

SHOW LESS

4
Liz Phair : Fuck and Run
1993: I have many favorites from Exile in Guyville, but this track about regret and loneliness was the first [...]

SHOW MORE

Track 10 from Exile in Guyville
Length: 00:03:07
Year: 1993
Track Description:
1993: I have many favorites from Exile in Guyville, but this track about regret and loneliness was the first song I heard off the album and has stuck with me the most.

SHOW LESS

5
Nirvana : Where Did You Sleep Last Night?
1994: I love Unplugged. This is the last track off the recording. I've listened to it hundreds of times and [...]

SHOW MORE

Track 14 from Unplugged in New York
Length: 00:05:06
Year: 1994
Track Description:
1994: I love Unplugged. This is the last track off the recording. I've listened to it hundreds of times and it is still completely haunting.

SHOW LESS

6
Pulp : Common People
1995: Jarvis is the man. So so sexy. This song is perfect in every way.

SHOW MORE

Track 3 from Different Class
Length: 00:05:53
Year: 1995
Track Description:
1995: Jarvis is the man. So so sexy. This song is perfect in every way.

SHOW LESS

7
Weezer : El Scorcho
1996: Rivers Cuomo makes it just a little bit easier being a dork. So many great lines in this song. My fav [...]

SHOW MORE

Track 7 from Pinkerton
Length: 00:04:03
Year: 1996
Track Description:
1996: Rivers Cuomo makes it just a little bit easier being a dork. So many great lines in this song. My favorite: "How stupid is it?/I can't talk about it/I gotta sing about it/and make a record of/my heart." Although I also like the part about shredding the cello and Rivers' gangsta posturing - "I'm the epitome/of public enemy."

SHOW LESS

8
Pavement : Shady Lane
1997: I fell in love with this song when I heard the "oh my god, oh my god, oh his god, oh her god. it's eve [...]

SHOW MORE

Track 0 from
Length: 00:00:00
Year:
Track Description:
1997: I fell in love with this song when I heard the "oh my god, oh my god, oh his god, oh her god. it's everybody's god, it's everybody's god, it's everybody's god, it's everybody's god" part.

SHOW LESS

9
Neutral Milk Hotel : Oh Comely
1998: Some of the greatest lyrics of all time. Jeff Mangum is such a mad genius. Love the Goldaline my dear [...]

SHOW MORE

Track 8 from In The Aeroplane Over The Sea
Length: 00:08:18
Year: 1998
Track Description:
1998: Some of the greatest lyrics of all time. Jeff Mangum is such a mad genius. Love the Goldaline my dear part.

SHOW LESS

10
The Magnetic Fields : The Night You Can't Remember
1999: Stephin Merritt is such a witty guy. This is, I think, his cleverest song. Some great lines: "You don [...]

SHOW MORE

Track 19 from 69 Love Songs Vol. 3
Length: 00:02:17
Year: 0000
Track Description:
1999: Stephin Merritt is such a witty guy. This is, I think, his cleverest song. Some great lines: "You don't remember paris, dear, but it remembers you," "You were an army officer, and I, just a rockette," and my favorite:
"You said nobody loves me, and I said, wanna bet? The night you can't remember, the night I can't forget."

SHOW LESS

11
The White Stripes : Truth Doesn't Make A Noise
2000: It's hard for me to pick a favorite off of any White Stripes album, but this one is stellar and not jus [...]

SHOW MORE

Track 9 from De Stijl
Length: 00:03:14
Year: 2000
Track Description:
2000: It's hard for me to pick a favorite off of any White Stripes album, but this one is stellar and not just because I think it's Jack's defense of Meg and therefore totally adorable.

SHOW LESS

12
The White Stripes : We're Going To Be Friends
2001: I know, I know, two TWS songs in a row, but I can't help it. It has to be my favorite song from every [...]

SHOW MORE

Track 9 from White Blood Cells
Length: 00:02:22
Year: 2001
Track Description:
2001: I know, I know, two TWS songs in a row, but I can't help it. It has to be my favorite song from every year. Lucky thing Jack White didn't release an album every single year from 1990 to now or else this list might be nothing but Stripes songs. Nevertheless, this song is just wonderful. It's difficult for me to put into words how much I love it. It's sweet but not cloying. And it conveys perfectly the feelings of childhood. Not to mention the cute music video. Sigh.

SHOW LESS

13
The Flaming Lips : Yoshimi Battle the Pink Robots, Pt. 1
2002: If I ever have a child and it is a girl, her name will be Yoshimi so that she will be totally excellent [...]

SHOW MORE

Track 3 from Yoshimi Battles the Pink Robots
Length: 00:04:45
Year: 2002
Track Description:
2002: If I ever have a child and it is a girl, her name will be Yoshimi so that she will be totally excellent and badass. Just like this song.

SHOW LESS

14
Yeah Yeah Yeahs : Cold Light
2003: The sexiest song off an album of nothing but sexy songs.

SHOW MORE

Track 7 from Fever to Tell
Length: 00:02:16
Year: 2003
Track Description:
2003: The sexiest song off an album of nothing but sexy songs.

SHOW LESS

15
The Libertines : Can't Stand Me Now
2004: Ah, Pete Doherty. My favorite break-up song ever, whether it be of a relationship, a friendship, a ban [...]

SHOW MORE

Track 1 from The Libertines
Length: 00:03:23
Year: 2004
Track Description:
2004: Ah, Pete Doherty. My favorite break-up song ever, whether it be of a relationship, a friendship, a band, whatever.

SHOW LESS

16
Stars : One More Night
2005: If only all break-ups could be this sexy. If only all songs could be this sexy.

SHOW MORE

Track 7 from Set Yourself on Fire
Length: 00:05:18
Year: 2005
Track Description:
2005: If only all break-ups could be this sexy. If only all songs could be this sexy.

SHOW LESS

17
The Hold Steady : You Can Make Him Like You
2006: Great, great lyrics. It's amazing how Craig Finn is able to get inside the mindset of this girl. Best [...]

SHOW MORE

Track 7 from Boys and Girls In America
Length: 00:02:48
Year: 2006
Track Description:
2006: Great, great lyrics. It's amazing how Craig Finn is able to get inside the mindset of this girl. Best line: "You don't have to go to the right kind of schools/let your boyfriend come from the right kind of schools/you can wear his old sweatshirt/you can cover yourself like a bruise."

SHOW LESS

18
The White Stripes : You Don't Know What Love Is (You Just Do As You're Told)
2007: Sorry, more Stripes. This one totally rocks. "In some respects I suspect you've got a respectable sid [...]

SHOW MORE

Track 2 from Icky Thump
Length: 00:03:54
Year: 2007
Track Description:
2007: Sorry, more Stripes. This one totally rocks. "In some respects I suspect you've got a respectable side."

SHOW LESS

19
silver jews : San Francisco B.C.
2008: My favorite song this year...so far. David Berman is an excellent lyricist. Tons of great lines in th [...]

SHOW MORE

Track 7 from Lookout Mountain, Lookout Sea
Length: 00:06:15
Year: 2008
Track Description:
2008: My favorite song this year...so far. David Berman is an excellent lyricist. Tons of great lines in this story song. "I lived with my true love and she lived with me./'Romance is the douche of the bourgeoisie'/Was the very first thing she imparted to me." Another great one: "She said 'you don't make enough to provide for me.'/I said 'what about the stuff that we quote believe?'" ...So I guess that's it. Part 2 coming to a mixtape near you in the summer of '26.

SHOW LESS
Tag Board
You must log in to leave a tag
Stuff
Quick Jump
blossomworld's other mixes
Related mixes
recent visitors
show all