[?]
Not a member? Sign-up now, it's free!
Login
[?]
These are links to some of the major sections in the mixtape collective.
Lists: Browse various lists that are generated by the loads of data we have collected.
Contests: Check out the latest contests, see previous winners, and find out how you can be a part
Music: Check out our ever-growing database of musical knowledge! Use it to find any artist, album, or track that has been entered since the birth of the site and rate and find detailed usage statistics.
Main
[?]
Tired of looking at the same old pages? Try checking out a random one, you never know what you might find...
Random!
i won't back down!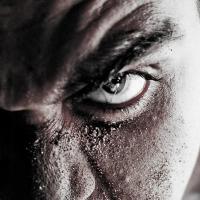 i won't back down!
Created by:
Franklin
Tracks:
20
Length:
00:31:22
Keywords
1. hardcore
2. punk
3. pump up
Created on
10/03/08 06:39pm
Level
1
Points
1035
Total visitors
16
Unique visitors
7
description:
this a mix of hardcore/punk songs that pump me up. songs about betrayal, friendship, anger, hatred and positivity.
tracklist
1
Circle Storm : I Won't Turn Away
positive youth crew hardcore. angry, positive and straight edge.

SHOW MORE

Track 2 from Spirit
Length: 00:01:57
Year: 1996
Track Description:
positive youth crew hardcore. angry, positive and straight edge.

SHOW LESS

2
Youth Of Today : Can't Close My Eyes
one of, if not the, best youth crew bands of all time. love this track, short, sweet and to the point.

SHOW MORE

Track 7 from Can't Close My Eyes
Length: 00:00:49
Year: 1997
Track Description:
one of, if not the, best youth crew bands of all time. love this track, short, sweet and to the point.

SHOW LESS

3
Exclaim : No Skate, No Thrash
noisy Japanese thrashcore. best track on the record, in my opinion.

SHOW MORE

Track 7 from Keep Things Evolving Positively
Length: 00:00:51
Year: 0000
Track Description:
noisy Japanese thrashcore. best track on the record, in my opinion.

SHOW LESS

4
Gorilla Biscuits : First Failure
this song got me through some hard times. be it heartbreak, betrayal or just failure, this song always helped [...]

SHOW MORE

Track 9 from Start Today
Length: 00:01:41
Year: 1989
Track Description:
this song got me through some hard times. be it heartbreak, betrayal or just failure, this song always helped me hold my head high.

SHOW LESS

5
Ruiner : Once Loved
newer melodic hardcore, very good track.

SHOW MORE

Track 1 from What Could Possibly Go Right?
Length: 00:01:46
Year: 2007
Track Description:
newer melodic hardcore, very good track.

SHOW LESS

6
Bad Brains : Banned In D.C.
hands down, THE best hardcore punk song of all time. fast, angry, this song is amazing.

SHOW MORE

Track 5 from Bad Brains
Length: 00:02:12
Year: 1980
Track Description:
hands down, THE best hardcore punk song of all time. fast, angry, this song is amazing.

SHOW LESS

7
Charles Bronson : Youth Attack!
definitive Charles Bronson track.

SHOW MORE

Track 74 from Complete Discocrappy (disc 1)
Length: 00:00:36
Year: 0000
Track Description:
definitive Charles Bronson track.

SHOW LESS

8
Chicken Bowels : No Control
obscure Japanese hardcore punk. amazing band, full of aggression and emotion. great solos as well.

SHOW MORE

Track 4 from Keep Our Fire Burning
Length: 00:02:00
Year: 0000
Track Description:
obscure Japanese hardcore punk. amazing band, full of aggression and emotion. great solos as well.

SHOW LESS

9
Hatebreed : Before Dishonor
now, now, i know a lot of hardcore "purists" hate Hatebreed, but i love their early stuff. this song has one o [...]

SHOW MORE

Track 3 from Satisfaction is the Death of Desire
Length: 00:02:38
Year: 1997
Track Description:
now, now, i know a lot of hardcore "purists" hate Hatebreed, but i love their early stuff. this song has one of the best breakdowns in a hardcore song ever.

SHOW LESS

10
Lip Cream : るなてぃっく
if i was about to go into a fight, this is the song i'd listen to pump me up. not only is this band amazing, b [...]

SHOW MORE

Track 11 from Shocking Disc Terror (Disc 2)
Length: 00:02:14
Year: 0000
Track Description:
if i was about to go into a fight, this is the song i'd listen to pump me up. not only is this band amazing, but this song makes me want to smash someones face with a brick.

SHOW LESS

11
SS Decontrol : Get It Away
Springa's howl at the beginning of this track is just... awesome. so full of pain, agony and despair, the voic [...]

SHOW MORE

Track 0 from Get It Away
Length: 00:02:52
Year: 0000
Track Description:
Springa's howl at the beginning of this track is just... awesome. so full of pain, agony and despair, the voice of a mentally tortured suburban teenager.

SHOW LESS

12
State of Alert : Draw Blank
angry, raw, fast and loud is all i can say about this track.

SHOW MORE

Track 4 from Demo (Bootleg)
Length: 00:00:35
Year: 1980
Track Description:
angry, raw, fast and loud is all i can say about this track.

SHOW LESS

13
S.O.B. : Give Me Advice
fast as hell mid 80s Japanese thrashcore.

SHOW MORE

Track 3 from Leave Me Alone
Length: 00:01:10
Year: 0000
Track Description:
fast as hell mid 80s Japanese thrashcore.

SHOW LESS

14
Siege : Conform
from the droning bass guitar intro, the demonic like vocals, chainsaw-like guitars and thundering drums, this [...]

SHOW MORE

Track 2 from Drop Dead Complete Discography
Length: 00:02:33
Year: 0000
Track Description:
from the droning bass guitar intro, the demonic like vocals, chainsaw-like guitars and thundering drums, this track is the epitome of HARDCORE. extremely underrated early 80s thrashcore from Boston.

SHOW LESS

15
RKL : Unborn Child
standing for Rich Kids on LSD, this band is extremely underrated. great track, the solo is insanely good.

SHOW MORE

Track 15 from Keep Laughing
Length: 00:02:45
Year: 0000
Track Description:
standing for Rich Kids on LSD, this band is extremely underrated. great track, the solo is insanely good.

SHOW LESS

16
Minor Threat : Seeing Red
the greatest punk band of all time. nothing else to say.

SHOW MORE

Track 3 from Complete Discography
Length: 00:01:02
Year: 1989
Track Description:
the greatest punk band of all time. nothing else to say.

SHOW LESS

17
Satanic Threat : He's on the Cross
amazing Minor Threat-worship with members of Nunslaughter. satanic "hellpunk", as they call it.

SHOW MORE

Track 2 from In To Hell
Length: 00:01:11
Year: 2008
Track Description:
amazing Minor Threat-worship with members of Nunslaughter. satanic "hellpunk", as they call it.

SHOW LESS

18
Dropdead : Bosnia
fast as hell anarcho-thrashcore with a vocalist who sounds like a fucking banshee.

SHOW MORE

Track 36 from Discography 1991 - 1993
Length: 00:00:25
Year: 2003
Track Description:
fast as hell anarcho-thrashcore with a vocalist who sounds like a fucking banshee.

SHOW LESS

19
Crossed Out : Supremacy
possibly the angriest sounding band i've ever heard.

SHOW MORE

Track 8 from Discography
Length: 00:00:29
Year: 0000
Track Description:
possibly the angriest sounding band i've ever heard.

SHOW LESS

20
Infest : Where's The Unity
raging thrashcore with positive lyrics from the late 80s. this band is awesome.

SHOW MORE

Track 8 from Still Fighting
Length: 00:01:36
Year: 0000
Track Description:
raging thrashcore with positive lyrics from the late 80s. this band is awesome.

SHOW LESS
Tag Board
You must log in to leave a tag
Stuff
Quick Jump
Franklin's other mixes
Related mixes
recent visitors
show all