[?]
Not a member? Sign-up now, it's free!
Login
[?]
These are links to some of the major sections in the mixtape collective.
Lists: Browse various lists that are generated by the loads of data we have collected.
Contests: Check out the latest contests, see previous winners, and find out how you can be a part
Music: Check out our ever-growing database of musical knowledge! Use it to find any artist, album, or track that has been entered since the birth of the site and rate and find detailed usage statistics.
Main
[?]
Tired of looking at the same old pages? Try checking out a random one, you never know what you might find...
Random!
Assorted Jellybeans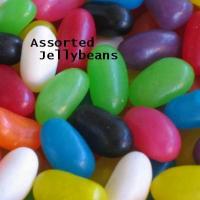 Assorted Jellybeans
Created by:
jeanneelizeface
Tracks:
16
Length:
00:50:51
Keywords
1. I
2. AM
3. HUNGRY
Created on
12/28/08 05:17am
Level
4
Points
1891
Total visitors
27
Unique visitors
16
description:
I love jellybeans, but only the vegan ones from Woolies! Oh, and Mike and Ike, when I can find them.

I once had a goldfish called Jellybean, the poor thing didn't have fins! He was like a little blob of scales, with googly eyes and a stumpy little tail. They had a whole pond full of these poor fishies at a nursery close to where I lived (probably the result of water pollution), all wiggling around with only their funny 'lil tails to help them.

I like to sort my jellybeans into little groups of colour, eating one out of each pile until they are finished.

I've always dreamt of having a glass bowl filled with jellybeans on my coffee table, but unfortunately, left to my own devices, I would eat them all in one sitting.

When I was about four years old, one of my little friends at Nursery School stuck a jellybean up her nose and forgot about it until it began to rot, and she had to have it removed by a doctor.

Here are some songs representative of different jellybean flavours!
tracklist
1
The Cure : Mint Car
Fresh and minty. Robert Smith's cheerful little yell is a great way to start off a mix as happy as this one. [...]

SHOW MORE

Track 6 from Wild Mood Swings
Length: 00:03:32
Year: 1996
Track Description:
Fresh and minty. Robert Smith's cheerful little yell is a great way to start off a mix as happy as this one.

SHOW LESS

2
The White Stripes : Apple Blossom
I don't usually like green sweets, but apple-flavoured things are the exception to the rule. (And who wouldn't [...]

SHOW MORE

Track 13 from Going Back to London
Length: 00:02:18
Year: 2001
Track Description:
I don't usually like green sweets, but apple-flavoured things are the exception to the rule. (And who wouldn't want to marry a girl with a name like Apple Blossom?)

SHOW LESS

3
The Shins : Pam Berry
I'm a sucker for anything berry-flavoured, period.

SHOW MORE

Track 3 from Wincing the Night Away
Length: 00:00:56
Year: 2006
Track Description:
I'm a sucker for anything berry-flavoured, period.

SHOW LESS

4
Deerhoof : Lemon and Little Lemon
Pale yellow, zesty and fresh.

SHOW MORE

Track 14 from The Runners Four
Length: 00:02:04
Year: 2005
Track Description:
Pale yellow, zesty and fresh.

SHOW LESS

5
Animal Collective : Chocolate Girl
Rich and sweet and chocolatey, with a hint of vanilla.

SHOW MORE

Track 5 from Spirit They're Gone, Spirit They've Vanished
Length: 00:08:28
Year: 2003
Track Description:
Rich and sweet and chocolatey, with a hint of vanilla.

SHOW LESS

6
Xiu Xiu : The Pineapple vs The Watermelon
Either or, but I definitely prefer that synthetic watermelon taste (and smell) to pineapple.

SHOW MORE

Track 8 from The Air Force
Length: 00:03:28
Year: 2006
Track Description:
Either or, but I definitely prefer that synthetic watermelon taste (and smell) to pineapple.

SHOW LESS

7
Sonic Youth : Creme Brulee
I've never tasted a Creme Brulee jellybean before, but pudding-flavoured candy is usually terribly yummy.

SHOW MORE

Track 15 from Dirty
Length: 00:02:32
Year: 1992
Track Description:
I've never tasted a Creme Brulee jellybean before, but pudding-flavoured candy is usually terribly yummy.

SHOW LESS

8
Blur : Coffee and TV
Coffee jellybeans are my mum's favourite.

SHOW MORE

Track 3 from 13
Length: 00:05:58
Year: 1999
Track Description:
Coffee jellybeans are my mum's favourite.

SHOW LESS

9
Limbeck : Brand New Orange
Classic, juicy, wholesome orange.

SHOW MORE

Track 10 from Hi, Everything's Great
Length: 00:02:46
Year: 0000
Track Description:
Classic, juicy, wholesome orange.

SHOW LESS

10
OK Go : C-C-C-Cinnamon Lips
My favourite, favourite jellybean flavour of all time! Spicy, fiery cinnamon, mmmmm.

SHOW MORE

Track 9 from OK Go
Length: 00:03:26
Year: 2002
Track Description:
My favourite, favourite jellybean flavour of all time! Spicy, fiery cinnamon, mmmmm.

SHOW LESS

11
New Order : Blue Monday 1988
I would imagine a Blue Monday jellybean tasting a little like fruit punch, with a dash of tangy blueberry.

SHOW MORE

Track 0 from
Length: 00:04:04
Year:
Track Description:
I would imagine a Blue Monday jellybean tasting a little like fruit punch, with a dash of tangy blueberry.

SHOW LESS

12
Prince : Raspberry Beret
Raspberry-flavoured things are a little flirtatious and naughty, like alot of Prince's music.

SHOW MORE

Track 4 from Around The World In A Day
Length: 00:03:31
Year: 0000
Track Description:
Raspberry-flavoured things are a little flirtatious and naughty, like alot of Prince's music.

SHOW LESS

13
The Clash : Koka Kola
Fizzy and refreshing, like an ice cold swig of Coca Cola!

SHOW MORE

Track 13 from London Calling
Length: 00:01:47
Year: 1979
Track Description:
Fizzy and refreshing, like an ice cold swig of Coca Cola!

SHOW LESS

14
Bratmobile : Cherry Bomb
I like Bratmobile's cover of this song alot more than the original. I think that their version is way cuter an [...]

SHOW MORE

Track 3 from Pottymouth
Length: 00:01:51
Year: 1993
Track Description:
I like Bratmobile's cover of this song alot more than the original. I think that their version is way cuter and girlier. And hooray for cherry-flavoured things!

SHOW LESS

15
Bikini Kill : Strawberry Julius
Sweet and tangy, like the last pink jellybean that everybody fights over.

SHOW MORE

Track 5 from The Singles
Length: 00:02:17
Year: 1998
Track Description:
Sweet and tangy, like the last pink jellybean that everybody fights over.

SHOW LESS

16
The Misfits : Green Hell
Cream Soda flavoured jellybeans, ugggggggh!

SHOW MORE

Track 19 from Collection I
Length: 00:01:53
Year: 1986
Track Description:
Cream Soda flavoured jellybeans, ugggggggh!

SHOW LESS
Tag Board
You must log in to leave a tag
Stuff
Quick Jump
jeanneelizeface's other mixes
Related mixes
recent visitors
show all