[?]
Not a member? Sign-up now, it's free!
Login
[?]
These are links to some of the major sections in the mixtape collective.
Lists: Browse various lists that are generated by the loads of data we have collected.
Contests: Check out the latest contests, see previous winners, and find out how you can be a part
Music: Check out our ever-growing database of musical knowledge! Use it to find any artist, album, or track that has been entered since the birth of the site and rate and find detailed usage statistics.
Main
[?]
Tired of looking at the same old pages? Try checking out a random one, you never know what you might find...
Random!
Special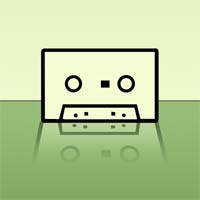 Special
Created by:
Jeanius
Tracks:
16
Length:
01:17:39
Keywords
1. turntablism
2. down tempo
3. electronic
Created on
3/05/09 08:09pm
Level
1
Points
1171
Total visitors
8
Unique visitors
7
description:
A mix I made for my first radio broadcast at my college's radio station. I wanted to open my first session up with a broad general overview of music I listen to. It is broken up into three sections, starting deeper and escalating to a dancy jiggy kind of funk.
tracklist
1
The Sequence : Funk You Up (Two Lone Swordsmen Remix)
Heavy, groovy intro song with massive beats. Like I like my wimmins!

SHOW MORE

Track 2 from Still / The Joint (Sugar Hill Remixed) (CD2)
Length: 00:04:40
Year: 1999
Track Description:
Heavy, groovy intro song with massive beats. Like I like my wimmins!

SHOW LESS

2
Layo & Bushwacka! : Smith Street
I totally dig the trumpet and scat in this track. I'm not a huge L&B fan, but this track has a taste of it al [...]

SHOW MORE

Track 5 from Feels Closer
Length: 00:04:41
Year: 2006
Track Description:
I totally dig the trumpet and scat in this track. I'm not a huge L&B fan, but this track has a taste of it all.

SHOW LESS

3
Groove Armada : Raisin' the Stakes
Slick song. The vocals and trumpet mesh nicely with L&B's in the previous track.

SHOW MORE

Track 8 from Goodbye Country (Hello Nightclub)
Length: 00:04:33
Year: 0000
Track Description:
Slick song. The vocals and trumpet mesh nicely with L&B's in the previous track.

SHOW LESS

4
Red Snapper : Cortina
Last song in the initial deeper section. I like the repetition in this song, it lets me drag out every last d [...]

SHOW MORE

Track 5 from Reeled and Skinned
Length: 00:05:08
Year: 1995
Track Description:
Last song in the initial deeper section. I like the repetition in this song, it lets me drag out every last drop of the bass in the previous three songs. The jazz flute adds a nice concluding touch to this first set.

SHOW LESS

5
Audio Bullys : Take You There
A smooth, refreshing beat to begin the second section. It's a little more relate-able for my audience, didn't [...]

SHOW MORE

Track 12 from Generation
Length: 00:03:01
Year: 2005
Track Description:
A smooth, refreshing beat to begin the second section. It's a little more relate-able for my audience, didn't want to lose people too soon :)

SHOW LESS

6
Gotan Project : Queremos Paz
The transition into this song is just magical. Perfect flow into that accordion (now where else would you hea [...]

SHOW MORE

Track 1 from La Revancha Del Tango
Length: 00:05:16
Year: 0000
Track Description:
The transition into this song is just magical. Perfect flow into that accordion (now where else would you hear that?)

SHOW LESS

7
Deep Dive Corp : Sister
Dropping it back down to some heavier beats, soft vocals, and 10 mph driving bass line.

SHOW MORE

Track 5 from Beware of Fake Gurus
Length: 00:07:40
Year: 2003
Track Description:
Dropping it back down to some heavier beats, soft vocals, and 10 mph driving bass line.

SHOW LESS

8
Air : Le Soleil Est Pres De Moi (Buffalo Daughter Remix)
The guitar does it all for this song. Even remixed, Air still waves freely here.

SHOW MORE

Track 9 from AIRities (CD2)
Length: 00:04:49
Year: 0000
Track Description:
The guitar does it all for this song. Even remixed, Air still waves freely here.

SHOW LESS

9
Minus 8 : Pussycat feat. Sharon Harris
Moving into the jazzier part of the mix. It's a fun, movin' around song, concluding the second section.

SHOW MORE

Track 23 from Erotic Lounge 4 - Bare Jewels
Length: 00:03:45
Year: 2005
Track Description:
Moving into the jazzier part of the mix. It's a fun, movin' around song, concluding the second section.

SHOW LESS

10
Plaid : Scoobs in Colombia
First song in the last section. I really dug the broken beats and familiar jazz attitude here. This section [...]

SHOW MORE

Track 9 from Trainer (disc one)
Length: 00:05:35
Year: 0000
Track Description:
First song in the last section. I really dug the broken beats and familiar jazz attitude here. This section starts off jazzy and evolves into this funky party style.

SHOW LESS

11
Fluke : Our Definition of Jazz
I thought this was such a fun song, almost cartoonish. Its got this foreboding groove and got the audience pr [...]

SHOW MORE

Track 4 from The Peel Sessions
Length: 00:03:58
Year: 1994
Track Description:
I thought this was such a fun song, almost cartoonish. Its got this foreboding groove and got the audience prepped and ready for the remaining blast of songs.

SHOW LESS

12
DJ Tonk : Upper Haight Hustle
Bam! Here comes to beat!

SHOW MORE

Track 3 from Beautiful EP
Length: 00:03:20
Year: 2006
Track Description:
Bam! Here comes to beat!

SHOW LESS

13
Stetsasonic : Talkin All That Jazz (Dim's Radio Edit)
And bam again! You're here, dance foo!

SHOW MORE

Track 1 from Talkin All That Jazz
Length: 00:04:27
Year: 1998
Track Description:
And bam again! You're here, dance foo!

SHOW LESS

14
Claude Challe : Survival (Funky Gaia Mix by Northern Comfort)
Back with that funky wakka wah guitar riff. If you aren't dancing in your chair yet, you suck. Way hard.

SHOW MORE

Track 5 from Je Nous Aime - Remixes
Length: 00:05:28
Year: 2003
Track Description:
Back with that funky wakka wah guitar riff. If you aren't dancing in your chair yet, you suck. Way hard.

SHOW LESS

15
M-People : Rennaisance (Roger S Uplifting Club Mix)
The last song in the third section, a clubby conclusion to my mix, "uplifting" as Roger says.

SHOW MORE

Track 7 from Ultimate Collection The Remixes
Length: 00:07:03
Year: 2005
Track Description:
The last song in the third section, a clubby conclusion to my mix, "uplifting" as Roger says.

SHOW LESS

16
De-Phazz : Something Special
How would one of my radio mixes be complete without heartfelt sentiments to my audience?

SHOW MORE

Track 2 from Death By Chocolate
Length: 00:04:15
Year: 2001
Track Description:
How would one of my radio mixes be complete without heartfelt sentiments to my audience?

SHOW LESS
Tag Board
You must log in to leave a tag
Stuff
Quick Jump
Jeanius's other mixes
Related mixes
recent visitors
show all