[?]
Not a member? Sign-up now, it's free!
Login
[?]
These are links to some of the major sections in the mixtape collective.
Lists: Browse various lists that are generated by the loads of data we have collected.
Contests: Check out the latest contests, see previous winners, and find out how you can be a part
Music: Check out our ever-growing database of musical knowledge! Use it to find any artist, album, or track that has been entered since the birth of the site and rate and find detailed usage statistics.
Main
[?]
Tired of looking at the same old pages? Try checking out a random one, you never know what you might find...
Random!
I'll Take a Caribbean on the Rocks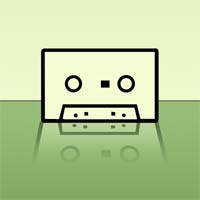 I'll Take a Caribbean on the Rocks
Created by:
Jeanius
Tracks:
14
Length:
01:07:02
Keywords
1. down tempo
2. chill
3. electronic
Created on
3/05/09 06:36pm
Level
1
Points
1058
Total visitors
12
Unique visitors
8
description:
Electro-relaxation. A blue Caribbean day moving from a lazy afternoon on the beach to the wavy ambience of the night.

I put this mix together quite some time ago, and it got some good attention. Figured this would be a good debut on MC! I can't find the original CD I put this on, so I'll have to nix any mechanics details for the time being until I reassemble.
tracklist
1
Morcheeba : Crystal Blue Persuasion (Cheeba Blue Persuasion Mix)
Felt this would be a good opener. Balmy, relaxing, and wavy intro to the caribbean day.

SHOW MORE

Track 15 from Fragments of Freedom
Length: 00:03:53
Year: 2000
Track Description:
Felt this would be a good opener. Balmy, relaxing, and wavy intro to the caribbean day.

SHOW LESS

2
Polivka : Welcome to Jamaica
A song I found just cruising audiogalaxy way back when. I believe it was a demo single, so I can't find any a [...]

SHOW MORE

Track 0 from ?
Length: 00:04:00
Year: 0000
Track Description:
A song I found just cruising audiogalaxy way back when. I believe it was a demo single, so I can't find any album info for the artist. Some deep groovy bass and vibes.

SHOW LESS

3
Nightmares On Wax : Morse
Morse was so easy to tie into this mix, it just fit like a glove. N.O.W. has a way of working into almost any [...]

SHOW MORE

Track 2 from Carboot Soul
Length: 00:06:19
Year: 1999
Track Description:
Morse was so easy to tie into this mix, it just fit like a glove. N.O.W. has a way of working into almost anything I make. Wafting through the mid-day Caribbean atmosphere with feathery piano tunes.

SHOW LESS

4
Thievery Corporation : So Com Voce
A nice transition into the more weighty portion of the mix, So Com Voce feels like a mellow, quick luncheon ge [...]

SHOW MORE

Track 7 from The Mirror Conspiracy
Length: 00:02:48
Year: 2000
Track Description:
A nice transition into the more weighty portion of the mix, So Com Voce feels like a mellow, quick luncheon get-together with coconut drinks and oily tans.

SHOW LESS

5
Tortoise : Six Pack
If I could find the mix, I'd comment, but I just remember this fitting well moving from mid-day to evening mus [...]

SHOW MORE

Track 5 from Standards
Length: 00:03:11
Year: 2000
Track Description:
If I could find the mix, I'd comment, but I just remember this fitting well moving from mid-day to evening musical attire. Apologies, I may forget many details as I go through this mix.

SHOW LESS

6
Plaid : Ralome
This track reminded me of palm trees bouncing in front of a high ocean sunset.

SHOW MORE

Track 2 from Rest Proof Clockwork
Length: 00:04:29
Year: 1999
Track Description:
This track reminded me of palm trees bouncing in front of a high ocean sunset.

SHOW LESS

7
Red Snapper : Bussing
A more upbeat track after the early evening pleasantries with guests.

SHOW MORE

Track 7 from Our Aim is to Satisfy
Length: 00:05:23
Year: 2000
Track Description:
A more upbeat track after the early evening pleasantries with guests.

SHOW LESS

8
Molasses : Meditation (Sitting by the Purple Pond)
Again, if I could find the mix, I'd comment.

SHOW MORE

Track 5 from Madness
Length: 00:05:00
Year: 1996
Track Description:
Again, if I could find the mix, I'd comment.

SHOW LESS

9
Funki Porcini : Big Sea
Getting in towards the slow evening.

SHOW MORE

Track 12 from Xen Cuts (CD 2)
Length: 00:04:34
Year: 2000
Track Description:
Getting in towards the slow evening.

SHOW LESS

10
Single Cell Orchestra : Knockout Drops (200 Proof Mix)

SHOW MORE

Track 4 from Single Cell Orchestra
Length: 00:08:15
Year: 1996
Track Description:


SHOW LESS

11
Enigma : Callas Went Away

SHOW MORE

Track 3 from MCMXC a.D.
Length: 00:04:28
Year: 1990
Track Description:


SHOW LESS

12
Zero 7 : Red Dust
I couldn't imagine a more serene end to a day than this song. So uplifting and conclusive.

SHOW MORE

Track 6 from Simple Things
Length: 00:05:40
Year: 2001
Track Description:
I couldn't imagine a more serene end to a day than this song. So uplifting and conclusive.

SHOW LESS

13
Brian Eno : Deep Blue Day
Get yourself ready for bed you party animal!

SHOW MORE

Track 9 from Apollo (Atmospheres & Soundtracks)
Length: 00:03:58
Year: 0000
Track Description:
Get yourself ready for bed you party animal!

SHOW LESS

14
Skylab : Next
To sleep, to dream of the next day in paradise.

SHOW MORE

Track 4 from #1
Length: 00:05:04
Year: 0000
Track Description:
To sleep, to dream of the next day in paradise.

SHOW LESS
Tag Board
You must log in to leave a tag
Stuff
Quick Jump
Jeanius's other mixes
Related mixes
recent visitors
show all