[?]
Not a member? Sign-up now, it's free!
Login
[?]
These are links to some of the major sections in the mixtape collective.
Lists: Browse various lists that are generated by the loads of data we have collected.
Contests: Check out the latest contests, see previous winners, and find out how you can be a part
Music: Check out our ever-growing database of musical knowledge! Use it to find any artist, album, or track that has been entered since the birth of the site and rate and find detailed usage statistics.
Main
[?]
Tired of looking at the same old pages? Try checking out a random one, you never know what you might find...
Random!
Gone Blank Again vol.4080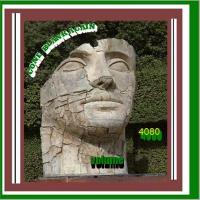 Gone Blank Again vol.4080
Created by:
sparkymonroe
Tracks:
23
Length:
00:21:19
Keywords
1. rock
2. and
3. roll
Created on
4/22/09 02:15pm
Level
1
Points
1161
Total visitors
20
Unique visitors
10
description:
This mixtape is really all about the fun factor. Opening with some medieval French music then zigzagging into and between garage rock, Bowie, girl-groups, to acid jazz, and back again, this mixtape represents some of my favorite things of the moment. If this looks funtastic enough to listen to, email me at
freemethodist@hotmail.com
and I will provide the upload link.
tracklist
1
Martin Best Medieval Consort : Air de Cheval-Jupon
This seemed like an interesting build up to the first "real song" on the mixtape. It seemed to actually blend [...]

SHOW MORE

Track 0 from
Length: 00:00:00
Year:
Track Description:
This seemed like an interesting build up to the first "real song" on the mixtape. It seemed to actually blend well with the opening drums of the next track.

SHOW LESS

2
Massive Moth : Awaiting Thy Erotic Mercies
This song seems all out of wack with its post punk guitar sensibilities and its lyrics about Iceland, his love [...]

SHOW MORE

Track 0 from
Length: 00:00:00
Year:
Track Description:
This song seems all out of wack with its post punk guitar sensibilities and its lyrics about Iceland, his lover's little imported shoes, and a declaration of love being hard work. I have since found other tracks from this band to be mix-worthy since seeing the band perform three times in the past few months.

SHOW LESS

3
David Bowie : Let Me Sleep Beside You
"Wear the dress your mother wore, let me sleep beside you" Maybe I don't want to know what this is all about, [...]

SHOW MORE

Track 0 from
Length: 00:00:00
Year:
Track Description:
"Wear the dress your mother wore, let me sleep beside you" Maybe I don't want to know what this is all about, but I think the song is a winner.

SHOW LESS

4
Marie Applebee : The Boy Who Took My Heart (Took My Mind)
Great piano, this is a great oldie.

SHOW MORE

Track 0 from
Length: 00:00:00
Year:
Track Description:
Great piano, this is a great oldie.

SHOW LESS

5
The 5.6.7.8's : Howling at the Moon
With la, la, la, la's and garage rock guitaring, I can't help but love this stuff.

SHOW MORE

Track 0 from
Length: 00:00:00
Year:
Track Description:
With la, la, la, la's and garage rock guitaring, I can't help but love this stuff.

SHOW LESS

6
Amanda Jones : The First Time
1990's version of late 70's new wave. Sounds like a less produced version of Blondie. A simple subject of pi [...]

SHOW MORE

Track 0 from
Length: 00:00:00
Year:
Track Description:
1990's version of late 70's new wave. Sounds like a less produced version of Blondie. A simple subject of picking someone up at a dance, taking them home, and discovering that you are both virgins. Adorable!

SHOW LESS

7
Dangerloves : Lipsmart
More garagey retro new wave stuff from the Dangerloves. Keeps the good times rolling.

SHOW MORE

Track 0 from
Length: 00:00:00
Year:
Track Description:
More garagey retro new wave stuff from the Dangerloves. Keeps the good times rolling.

SHOW LESS

8
Comet Gain : The Ballad of the Mixtape
How could this song not be in the database? A song about the futility of nostalgia and the refusal to let go, [...]

SHOW MORE

Track 0 from
Length: 00:00:00
Year:
Track Description:
How could this song not be in the database? A song about the futility of nostalgia and the refusal to let go, despite such knowledge.

SHOW LESS

9
Psychadelic Furs : Pretty In Pink
What a great song, even after all these years.

SHOW MORE

Track 2 from Talk Talk Talk
Length: 00:04:01
Year: 1981
Track Description:
What a great song, even after all these years.

SHOW LESS

10
The Waterboys : The Whole Of The Moon
This seemed like a good song to continue the 80's section of the mixtape.

SHOW MORE

Track 2 from This Is The Sea
Length: 00:04:58
Year: 1985
Track Description:
This seemed like a good song to continue the 80's section of the mixtape.

SHOW LESS

11
The Stance Brothers : Dynamite
This is some hard hitting acid jazz from Scandinavian jazzsters, The Stance Brothers. Xylophones fans will di [...]

SHOW MORE

Track 0 from
Length: 00:00:00
Year:
Track Description:
This is some hard hitting acid jazz from Scandinavian jazzsters, The Stance Brothers. Xylophones fans will dig this stuff. I was almost tempted to follow this with a certain Violent Femmes song, but chose not to at the last minute.

SHOW LESS

12
Undertakers : Unchain My Heart
This is rock and rollicking 1960's garage rock.

SHOW MORE

Track 0 from
Length: 00:00:00
Year:
Track Description:
This is rock and rollicking 1960's garage rock.

SHOW LESS

13
Black Moth Super Rainbow : Sun Lips
This changes up the pace considerably. Tripped out synths, drugged up beats, I only used an excerpt of this t [...]

SHOW MORE

Track 1 from Dandelion Gum
Length: 00:03:16
Year: 0000
Track Description:
This changes up the pace considerably. Tripped out synths, drugged up beats, I only used an excerpt of this to segue into the next track.

SHOW LESS

14
Babybird : You're Gorgeous
Ironic Brit pop that pleases the eardrums.

SHOW MORE

Track 0 from
Length: 00:00:00
Year:
Track Description:
Ironic Brit pop that pleases the eardrums.

SHOW LESS

15
The The : This is the Day
Hummable song used to peddle M-n-M's.

SHOW MORE

Track 2 from Soul Mining
Length: 00:05:01
Year: 1983
Track Description:
Hummable song used to peddle M-n-M's.

SHOW LESS

16
The Cucumbers : Shower
This song is weirdly romantic and slightly reminiscent of Patti Smith's vocals. This band was a contender, bu [...]

SHOW MORE

Track 0 from
Length: 00:00:00
Year:
Track Description:
This song is weirdly romantic and slightly reminiscent of Patti Smith's vocals. This band was a contender, but never quite made it over the hump.

SHOW LESS

17
Ann Peebles : 99 Pounds
Man, this soul song from the gal who sang "I Can't Stand the Rain" is groove plus more groove. Great horns in [...]

SHOW MORE

Track 0 from
Length: 00:00:00
Year:
Track Description:
Man, this soul song from the gal who sang "I Can't Stand the Rain" is groove plus more groove. Great horns in the mix, also.

SHOW LESS

18
Paul Kelly and the Coloured Girls : Before Too Long
An Aussie sings pessimistically about love. For the record, the band's full name is Paul Kelly and the Colour [...]

SHOW MORE

Track 0 from
Length: 00:00:00
Year:
Track Description:
An Aussie sings pessimistically about love. For the record, the band's full name is Paul Kelly and the Coloured Girls.

SHOW LESS

19
Bare Wires : Voodoo Doll
Heavily distorted punk rock from the garage. "All I want to do is stick pins into you!" Such energy!

SHOW MORE

Track 0 from
Length: 00:00:00
Year:
Track Description:
Heavily distorted punk rock from the garage. "All I want to do is stick pins into you!" Such energy!

SHOW LESS

20
The Falcon : Dirty Speed Queen
It's grungey, doughy, and dumb. I stumbled on this band in a live setting, and I had a blast. The gig conjur [...]

SHOW MORE

Track 0 from
Length: 00:00:00
Year:
Track Description:
It's grungey, doughy, and dumb. I stumbled on this band in a live setting, and I had a blast. The gig conjured forth Mudhoney sweetness.

SHOW LESS

21
Some Velvet Sidewalk : Big City Plans
Horns, guitars, drums, and snotty singing. I LIKE IT!

SHOW MORE

Track 0 from
Length: 00:00:00
Year:
Track Description:
Horns, guitars, drums, and snotty singing. I LIKE IT!

SHOW LESS

22
The House Of Love : Shine On
I have begun to appreciate this band more and more. Brit-pop with what at times seems to be a nod to Joy Divi [...]

SHOW MORE

Track 3 from The House Of Love
Length: 00:04:03
Year: 1990
Track Description:
I have begun to appreciate this band more and more. Brit-pop with what at times seems to be a nod to Joy Division.

SHOW LESS

23
DJ Krush feat. Esthero : Final Home (piano mix)
I love Esthero's voice over this chilled out trip hop beat. Jazzy, romantic, and leaving you better off than [...]

SHOW MORE

Track 0 from
Length: 00:00:00
Year:
Track Description:
I love Esthero's voice over this chilled out trip hop beat. Jazzy, romantic, and leaving you better off than before. Cheers.

SHOW LESS
Tag Board
You must log in to leave a tag
Stuff
Quick Jump
sparkymonroe's other mixes
Related mixes
recent visitors
show all