[?]
Not a member? Sign-up now, it's free!
Login
[?]
These are links to some of the major sections in the mixtape collective.
Lists: Browse various lists that are generated by the loads of data we have collected.
Contests: Check out the latest contests, see previous winners, and find out how you can be a part
Music: Check out our ever-growing database of musical knowledge! Use it to find any artist, album, or track that has been entered since the birth of the site and rate and find detailed usage statistics.
Main
[?]
Tired of looking at the same old pages? Try checking out a random one, you never know what you might find...
Random!
Nobody likes getting their ass beat to a soundtrack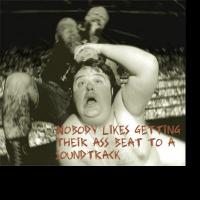 Nobody likes getting their ass beat to a soundtrack
Created by:
doppelganger
Tracks:
12
Length:
00:45:02
Keywords
1. Chappelle
2. Ass
3. Beating
Created on
7/10/09 10:08am
Level
3
Points
1572
Total visitors
44
Unique visitors
16
description:
The title is taken from a Chappelle joke, featuring someone leaving their radio on while the police are pulling them over. I thought it was appropriate for this mix, seeings as how it's a compilation of songs I'd like to beat somebody's ass to.

No, I'm not a violent person; that's what makes this so fun.
tracklist
1
Veruca Salt : Volcano Girls
This is the riot girl anthem. Not only is it agressive and loud, but it's catchy enough to sing while engravin [...]

SHOW MORE

Track 2 from Eight Arms To Hold You
Length: 00:03:18
Year: 1997
Track Description:
This is the riot girl anthem. Not only is it agressive and loud, but it's catchy enough to sing while engraving a fist into someones face.

SHOW LESS

2
Rage Against the Machine : Renegades of Funk
I first heard this song when I snuck out back in the day. Since it was a pretty bad time, I associate this son [...]

SHOW MORE

Track 4 from Renegades
Length: 00:04:35
Year: 2000
Track Description:
I first heard this song when I snuck out back in the day. Since it was a pretty bad time, I associate this song with fighting.

SHOW LESS

3
Nirvana : Aneurysm (Live)
Yes, I was an angsty Nirvana fan. Sue me!

SHOW MORE

Track 4 from From the Muddy Banks of the Wishkah
Length: 00:04:31
Year: 1996
Track Description:
Yes, I was an angsty Nirvana fan. Sue me!

SHOW LESS

4
black flag : My War
Oh, this is pretty self explanatory. It's Black Flag!

SHOW MORE

Track 1 from My War
Length: 00:03:46
Year: 1984
Track Description:
Oh, this is pretty self explanatory. It's Black Flag!

SHOW LESS

5
Radiohead : Just
I'm not really a fan of Radiohead, but this song does them justice, and it gets me really tense for some reaso [...]

SHOW MORE

Track 6 from Towering Above the Rest [Disc 4]
Length: 00:03:54
Year: 2003
Track Description:
I'm not really a fan of Radiohead, but this song does them justice, and it gets me really tense for some reason.

SHOW LESS

6
Kasabian : Empire
I want to start a war with this as my theme song!

SHOW MORE

Track 1 from Empire
Length: 00:03:53
Year: 2006
Track Description:
I want to start a war with this as my theme song!

SHOW LESS

7
Wu-Tang Clan : Ain't Nothin' ta Fuck Wit
Of course, I have to throw in some Wu for good measure.

SHOW MORE

Track 7 from Enter the Wu-Tang: 36 Chambers
Length: 00:03:36
Year: 1993
Track Description:
Of course, I have to throw in some Wu for good measure.

SHOW LESS

8
Flight of the Bass Delegate : White On White Crime
Not as mean sounding, but this will definitely get the message across.

SHOW MORE

Track 4 from The Jai-Alai Savant
Length: 00:03:18
Year: 2007
Track Description:
Not as mean sounding, but this will definitely get the message across.

SHOW LESS

9
The Dandy Warhols : Nietzsche
I love how dirty this sounds. I want to stare someone down to this song.

SHOW MORE

Track 3 from Thirteen Tales From Urban Bohemia
Length: 00:05:44
Year: 2000
Track Description:
I love how dirty this sounds. I want to stare someone down to this song.

SHOW LESS

10
Cake Like : Bum Leg
Punching the walls, or punching the guy who swindled me out of 50 bucks. Either way, this song will work.

SHOW MORE

Track 1 from Delicious
Length: 00:01:38
Year: 1997
Track Description:
Punching the walls, or punching the guy who swindled me out of 50 bucks. Either way, this song will work.

SHOW LESS

11
Hole : Violet
I really love Hole. This song especially gets my blood rushing. I use to speed down the road screaming this so [...]

SHOW MORE

Track 5 from Ask For It EP
Length: 00:03:36
Year: 1995
Track Description:
I really love Hole. This song especially gets my blood rushing. I use to speed down the road screaming this song.

SHOW LESS

12
Christian Death : Romeo's Distress
This is an honest-to-god gem of a song. It's more of a sneak attack type song. A, "let's emotionally hurt this [...]

SHOW MORE

Track 8 from Only Theatre Of Pain
Length: 00:03:13
Year: 1982
Track Description:
This is an honest-to-god gem of a song. It's more of a sneak attack type song. A, "let's emotionally hurt this person", type.

SHOW LESS
Tag Board
You must log in to leave a tag
Stuff
Quick Jump
doppelganger's other mixes
Related mixes
recent visitors
show all