[?]
Not a member? Sign-up now, it's free!
Login
[?]
These are links to some of the major sections in the mixtape collective.
Lists: Browse various lists that are generated by the loads of data we have collected.
Contests: Check out the latest contests, see previous winners, and find out how you can be a part
Music: Check out our ever-growing database of musical knowledge! Use it to find any artist, album, or track that has been entered since the birth of the site and rate and find detailed usage statistics.
Main
[?]
Tired of looking at the same old pages? Try checking out a random one, you never know what you might find...
Random!
Cash Influx Flow Failure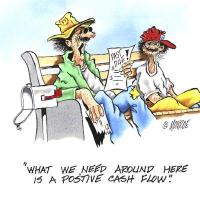 Cash Influx Flow Failure
Created by:
doppelganger
Tracks:
11
Length:
00:46:25
Keywords
1. IHML
2. &
3. IWTD
Created on
8/19/09 08:45pm
Level
4
Points
1892
Total visitors
50
Unique visitors
18
description:
(you) - "What's wrong with you?"
(me) - "Fuck, nothing. Well, everything, actually."
(y) - "What happened?"
(m) - "Have you ever had one of those days where you just want to punch a wall with all of the force you can accumulate into one fist?"
(y) - "Well, doesn't everyone have one of those day?"
(m) - "Yeah, well, now, picture that you're constantly living that day. Picture that you can't even pay for your gas without bawling your eyes out, because you know that you're never going to amount to anything in life."
(y) - "Why would paying for gas make you feel that way?"
(m) - "Because I paid for it in fucking pennies. All one dollar and sixteen cents of it."
tracklist
1
Mazzy Star : Happy
I wasn't the only one going up against my own personal demons; a few friends of mine were, too (still are). I [...]

SHOW MORE

Track 10 from Among My Swan
Length: 00:03:58
Year: 1996
Track Description:
I wasn't the only one going up against my own personal demons; a few friends of mine were, too (still are). I felt not only like I had to put my problems on standby, but like I was becoming the Mother Mary of the group - comforting, listening, never once judging, and always loving. It hurts to feel like you've got stress tenfold, because you're more worried about the lives of others. It made me feel like I wasn't important enough to care about myself, because I was too wrapped up in the desire to make everyone else happy.

SHOW LESS

2
Elliott Smith : Talking To Mary
I found myself listening to this song repeatedly, trying to salvage some faith in my heart. When you're under [...]

SHOW MORE

Track 2 from New Moon
Length: 00:03:42
Year: 2007
Track Description:
I found myself listening to this song repeatedly, trying to salvage some faith in my heart. When you're under pressure, it's easy to want to be loved in the eyes of God. You feel like you're alone, and the only one who will take you back is the one you turned from so many times.

SHOW LESS

3
Velvet Underground : I'll Be Your Mirror
I chose this song for two reasons.
1. I am falling for a gem of a boy, and he has been having a rough ti [...]

SHOW MORE

Track 9 from Velvet Underground & Nico
Length: 00:02:06
Year: 1966
Track Description:
I chose this song for two reasons.
1. I am falling for a gem of a boy, and he has been having a rough time. One day, I sent him this lyrics, and now everytime I listen to this song, it gives me hope. Maybe one day someone will be my mirror, and let me know that it's going to be okay. God, I hope so.
2. Nico had difficulty recording this song. She is known for her very masculine, raspy voice. Lou and the boys wanted her to sing the song quite delicately, and made her sing it repeatedly until she got it right. Through her frustration, she finally came though, and created a beautiful song. I am using that as my inspiration. I can get through this, too.

SHOW LESS

4
Biology : Arbitrary Stimulation
When I feel completely low, I just rest my head among the blades of grass I wish to be part of. It's always at [...]

SHOW MORE

Track 6 from Making Moves
Length: 00:03:22
Year: 2005
Track Description:
When I feel completely low, I just rest my head among the blades of grass I wish to be part of. It's always at night when I get this feeling. The night-time can be your best friend if you have a purpose, but once you're off of that leash, you're fucked.

SHOW LESS

5
The Dead Milkmen : Life is Shit
Sometimes the most obvious choice is the way to go.

SHOW MORE

Track 17 from Death Rides a Pale Cow
Length: 00:02:58
Year: 1997
Track Description:
Sometimes the most obvious choice is the way to go.

SHOW LESS

6
Dr. Dog : I Can't Fly
I am walking down the street, deeply moved by some unknown force inside of me. As the tears hit the pavement, [...]

SHOW MORE

Track 1 from Toothbrush
Length: 00:05:25
Year: 2002
Track Description:
I am walking down the street, deeply moved by some unknown force inside of me. As the tears hit the pavement, I realize that I'm never going to get out of this.

SHOW LESS

7
God Is An Astronaut : The End of the Beginning
As overwhelmed as I am lately, this song just adds to the already heightened sense of awkward belonging. I am [...]

SHOW MORE

Track 1 from The End Of The Beginning
Length: 00:04:15
Year: 2003
Track Description:
As overwhelmed as I am lately, this song just adds to the already heightened sense of awkward belonging. I am a tiny piece of this universe. I could leave, and never be missed.

SHOW LESS

8
The Smiths : How Soon Is Now?
I am so self loathing, and for a reason! I am not getting this affection I put into others reciprocated. I am [...]

SHOW MORE

Track 6 from Meat is Murder
Length: 00:06:46
Year: 1987
Track Description:
I am so self loathing, and for a reason! I am not getting this affection I put into others reciprocated. I am ashamed for how I feel towards others. The time and care I put into a relationship - with anyone.

SHOW LESS

9
Silverchair : Ana's Song (Open Fire)
I am a slave to my own body now. When it gets to be too much (the stress, pressure, constant battling), I run [...]

SHOW MORE

Track 3 from Neon Ballroom
Length: 00:03:42
Year: 1999
Track Description:
I am a slave to my own body now. When it gets to be too much (the stress, pressure, constant battling), I run back to the methods of a pre-teen girl. I am that girl again, and it is not who I wish to be anymore.

SHOW LESS

10
Built to Spill : Stab
I just want to be okay. If it means ending everything I've ever known and felt and lived and loved and wanted [...]

SHOW MORE

Track 12 from There's Nothing Wrong with Love
Length: 00:05:29
Year: 0000
Track Description:
I just want to be okay. If it means ending everything I've ever known and felt and lived and loved and wanted and desired - all of these things - so be it.

SHOW LESS

11
Cake Like : Spaceguy
Cake Like ends their album Delicious with this song, just as I will end my mix with this song. It's haunting s [...]

SHOW MORE

Track 11 from Delicious
Length: 00:04:42
Year: 1997
Track Description:
Cake Like ends their album Delicious with this song, just as I will end my mix with this song. It's haunting sound and lyrics with a whymsical, yet sad tone leave me with a feeling of being trapped in a house of mirrors. Every turn leads me to a new "me" that under ordinary circumstances, I would have never seen before.

SHOW LESS
Tag Board
You must log in to leave a tag
Stuff
Quick Jump
doppelganger's other mixes
Related mixes
recent visitors
show all