[?]
Not a member? Sign-up now, it's free!
Login
[?]
These are links to some of the major sections in the mixtape collective.
Lists: Browse various lists that are generated by the loads of data we have collected.
Contests: Check out the latest contests, see previous winners, and find out how you can be a part
Music: Check out our ever-growing database of musical knowledge! Use it to find any artist, album, or track that has been entered since the birth of the site and rate and find detailed usage statistics.
Main
[?]
Tired of looking at the same old pages? Try checking out a random one, you never know what you might find...
Random!
flowers make good dreams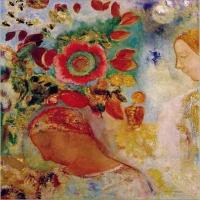 flowers make good dreams
Created by:
sparkymonroe
Tracks:
18
Length:
01:11:17
Keywords
1. maudlin
2. nostalgic
3. Who am I?
Created on
8/22/10 02:10pm
Level
1
Points
1000
Total visitors
1
Unique visitors
1
description:
I'm going to "transfer" a bunch of my mixes from Art of the Mix. Since there's not a ton of people using the site during this "dead time", I figured it would be a good time to do it. These next few submissions are all from a time when I was just sort of listless, etc. I don't blame anyone who finds it all a little too much of a cloud-gazing affair.


This mixtape is from last decade when I was really well hung up on a fair lass from parts well distanced from my city of home.

I listened to this mix the other day and decided to post it here for sake of posterity. It still feels like she was the one that got away, however that could be my mind playing a game of revisionist history thus amping the degree of self torture played upon myself in the darkening afternoon while staring at the flowers blowing in the wind outside the thick glass of the coffeehouse window as the people walk by in their summer clothes, past the marble fronted bank with the FOR RENT sign in its window, as the grey-eyed girl with the pale skin keeps looking my way, as the tags on my car remain expired, and a bird looks at me through the well cleaned glass expecting me to feed it something for nothing. Oh yes, my kite-soul was riding aloft at that moment. Nowhere to go but down.

Anyway, here's my namby-pamby-ass mix from years gone by.
tracklist
1
Nick Drake : Horn
beautiful.

SHOW MORE

Track 5 from Pink Moon
Length: 00:01:23
Year: 1972
Track Description:
beautiful.

SHOW LESS

2
The Barbarians : Moulty
One of my favorite garage rock songs of the 60's. How can you not love a song with a one-handed drummer pep-t [...]

SHOW MORE

Track 13 from Are You a Boy or Are You a Girl
Length: 00:02:33
Year: 1965
Track Description:
One of my favorite garage rock songs of the 60's. How can you not love a song with a one-handed drummer pep-talking(literally) his way through the verses with a chorus contrastingly exploding out of the speakers.

SHOW LESS

3
Pelle Carlberg : I Love You, You Imbecile
Twee popper. Yeah, I'm a sucker for this shit (sometimes).

SHOW MORE

Track 2 from In A Nutshell
Length: 00:02:56
Year: 2007
Track Description:
Twee popper. Yeah, I'm a sucker for this shit (sometimes).

SHOW LESS

4
Ambulance Ltd : Heavy Lifting
An acoustic jam. How sweet.

SHOW MORE

Track 3 from Ambulance LTD [EP]
Length: 00:03:56
Year: 2003
Track Description:
An acoustic jam. How sweet.

SHOW LESS

5
The Hoodoo Gurus : I Want You Back
This is everything a power pop song should be. This may be one of my favorite album openers of all time. Thi [...]

SHOW MORE

Track 1 from Stoneage Romeos
Length: 00:03:10
Year: 1983
Track Description:
This is everything a power pop song should be. This may be one of my favorite album openers of all time. This songs salutes its garage rock forebears without sounding dated. Score.

SHOW LESS

6
The Afghan Whigs : Rebirth of the Cool
This extended little gem of a jam is from a 5 song EP from a grungey sort of outfit that worked soul music int [...]

SHOW MORE

Track 5 from Uptown Avondale
Length: 00:05:58
Year: 1992
Track Description:
This extended little gem of a jam is from a 5 song EP from a grungey sort of outfit that worked soul music into its sound. They covered the Supremes on another song, but you wouldn't necessarily know that if you'd only heard this song of theirs. Whatever happened to this band?

I like how the singer keeps yelping out, "Don't forget the alcohol, Oh Baby, Oh Baby...."

SHOW LESS

7
The Voices : As Long as I Die Before You, I'll Survive
Achingly atmospheric, I think fans of Boris and Sigur Ros will find something to like in this track.

SHOW MORE

Track 1 from The Voices
Length: 00:06:55
Year: 2005
Track Description:
Achingly atmospheric, I think fans of Boris and Sigur Ros will find something to like in this track.

SHOW LESS

8
Wintersleep : Search Party
This is a great band. Thank you, girl from parts well distanced from my city of home.

SHOW MORE

Track 6 from Welcome to the night sky
Length: 00:04:11
Year: 2007
Track Description:
This is a great band. Thank you, girl from parts well distanced from my city of home.

SHOW LESS

9
Azure Ray : Across the Ocean
Oh,the pitfalls of LDR's.

SHOW MORE

Track 3 from Hold On Love
Length: 00:03:59
Year: 2006
Track Description:
Oh,the pitfalls of LDR's.

SHOW LESS

10
R.E.M. : You Are the Everything

SHOW MORE

Track 3 from Green
Length: 00:03:44
Year: 1988
Track Description:


SHOW LESS

11
The Minders : Hooray for Tuesday
Another great album opener. This time from an Elephant 6 member. I think Elliott Smith covered this song fro [...]

SHOW MORE

Track 1 from Hooray for Tuesday
Length: 00:03:13
Year: 2004
Track Description:
Another great album opener. This time from an Elephant 6 member. I think Elliott Smith covered this song from time to time.

SHOW LESS

12
Radiohead : Weird Fishes / Arpeggi
Love this song. As good as anything they've ever done.

SHOW MORE

Track 4 from In Rainbows
Length: 00:05:18
Year: 2007
Track Description:
Love this song. As good as anything they've ever done.

SHOW LESS

13
Modest Mouse : Float On
This song always reminds of the Talking Heads, not in the way that Clap Your Hands and Say Yeah ripped them of [...]

SHOW MORE

Track 3 from Good News for People Who Love Bad News
Length: 00:03:28
Year: 2004
Track Description:
This song always reminds of the Talking Heads, not in the way that Clap Your Hands and Say Yeah ripped them off, but in a good way.

SHOW LESS

14
PJ Harvey : The Garden
Nice one, Peej.

SHOW MORE

Track 8 from Is This Desire?
Length: 00:04:13
Year: 0000
Track Description:
Nice one, Peej.

SHOW LESS

15
The Airfields : Nowhere Left to Go
This band just kind of got lost in the mix. Good stuff.

SHOW MORE

Track 1 from Laneways
Length: 00:03:52
Year: 2006
Track Description:
This band just kind of got lost in the mix. Good stuff.

SHOW LESS

16
Swoon 23 : Sell the Things I Love
A Portland band from the 90's. They were little bit shoegaze, a little bit rock and roll. And they just sort [...]

SHOW MORE

Track 3 from The Legendary Ether Pony
Length: 00:03:56
Year: 1997
Track Description:
A Portland band from the 90's. They were little bit shoegaze, a little bit rock and roll. And they just sort of got lost in the cracks, like many locals bands have a tendency to do, but they got back together to open for another great local band, Sunset Valley, for one concert and the two bands totally packed the Doug Fir for one glorious night of first class musicianship. Unfortunately, they didn't play this song.

SHOW LESS

17
Parker and Lily : You Are My Matinee
From one of my favorite nighty-night-to-the-world albums.

SHOW MORE

Track 4 from Here Comes Winter
Length: 00:02:44
Year: 2002
Track Description:
From one of my favorite nighty-night-to-the-world albums.

SHOW LESS

18
Mojave 3 : Love Songs On the Radio
A fitting send off to this relatively easy listening affair.

SHOW MORE

Track 1 from Ask Me Tomorrow
Length: 00:05:48
Year: 1995
Track Description:
A fitting send off to this relatively easy listening affair.

SHOW LESS
Tag Board
You must log in to leave a tag
Stuff
Quick Jump
sparkymonroe's other mixes
Related mixes
recent visitors
show all