[?]
Not a member? Sign-up now, it's free!
Login
[?]
These are links to some of the major sections in the mixtape collective.
Lists: Browse various lists that are generated by the loads of data we have collected.
Contests: Check out the latest contests, see previous winners, and find out how you can be a part
Music: Check out our ever-growing database of musical knowledge! Use it to find any artist, album, or track that has been entered since the birth of the site and rate and find detailed usage statistics.
Main
[?]
Tired of looking at the same old pages? Try checking out a random one, you never know what you might find...
Random!
Hikkomori and Limerance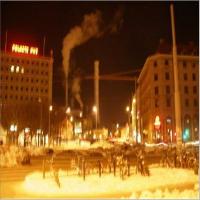 Hikkomori and Limerance
Created by:
sparkymonroe
Tracks:
20
Length:
01:18:37
Keywords
1. maudlin
2. nostalgia
3. who am I?
Created on
8/22/10 02:11pm
Level
1
Points
1000
Total visitors
1
Unique visitors
1
description:

I'm going to "transfer" a bunch of my mixes from Art of the Mix over here. Since there's not a ton of people using the site during this "dead time", I figured it would be a good time to do it. These next few submissions are all from a time when I was just sort of listless, etc. I don't blame anyone who finds it all a little too much of a cloud-gazing affair.

--------------------------------------- -------------------------------------




Another from a few years ago. This is what I wrote about it back then:

This mix is also bookended by dialogue from the classic noir film, D.O.A. Hikkomori is the Japanese word for social withdrawl due to extreme anxiety. I seem to have a case of that plus a case of unrequited love/limerence. I feel a little better about it all now.
-------------------------------------- -------------------------------------


There are two other songs that won't fit on this page:

21 Tegan and Sara - Walking With the Ghost
22 The Cowboy Junkies - Blue Moon
Tag Board
You must log in to leave a tag
Stuff
Quick Jump
sparkymonroe's other mixes
Related mixes
recent visitors
show all