[?]
Not a member? Sign-up now, it's free!
Login
[?]
These are links to some of the major sections in the mixtape collective.
Lists: Browse various lists that are generated by the loads of data we have collected.
Contests: Check out the latest contests, see previous winners, and find out how you can be a part
Music: Check out our ever-growing database of musical knowledge! Use it to find any artist, album, or track that has been entered since the birth of the site and rate and find detailed usage statistics.
Main
[?]
Tired of looking at the same old pages? Try checking out a random one, you never know what you might find...
Random!
apaiser - to soothe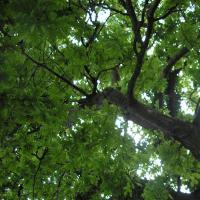 apaiser - to soothe
Created by:
emma-lu
Tracks:
10
Length:
00:52:25
Keywords
1. quiet
2. night time
3. soothing
Created on
7/30/06 04:02am
Level
6
Points
2546
Total visitors
79
Unique visitors
43
description:
A mix I created when having trouble sleeping before my french exams, hence the french title. Best listened to in the dark, after midnight when tired and weary. Also intended to stimulate dreams.
tracklist
1
Radiohead : Let Down
Radiohead HAD to be in this mix. I think they'll make quite a good starter. What I like about listening to mus [...]

SHOW MORE

Track 5 from OK Computer
Length: 00:04:59
Year: 1997
Track Description:
Radiohead HAD to be in this mix. I think they'll make quite a good starter. What I like about listening to music on headphones is that all the emotion and hysteria and whatnot is all in your head and the rest of the room is dark, silent and still. It's a nice but weird combination.

SHOW LESS

2
Interpol : NYC
This song is quite sleepy, 'I'm sick of spending these lonely nights training myself not to care.' I hear that [...]

SHOW MORE

Track 3 from Turn on the Bright Lights
Length: 00:04:19
Year: 2002
Track Description:
This song is quite sleepy, 'I'm sick of spending these lonely nights training myself not to care.' I hear that one.

SHOW LESS

3
Aereogramme : A Winter's Dischord
When trying to get to sleep, I like songs with clear images in them. This song is a bit of a journey from the [...]

SHOW MORE

Track 9 from Sleep and Release
Length: 00:06:32
Year: 2003
Track Description:
When trying to get to sleep, I like songs with clear images in them. This song is a bit of a journey from the desolate guitar to beautiful strings. Lovely.

SHOW LESS

4
Sigur Ros : Agaetis Byrjun
Firstly, I apologise for not having the accents etc on this one. It couldn't be a goodnight cd without Sigur R [...]

SHOW MORE

Track 9 from Agaetis Byrjun
Length: 00:07:55
Year: 1999
Track Description:
Firstly, I apologise for not having the accents etc on this one. It couldn't be a goodnight cd without Sigur Ros and this song is beautiful.

SHOW LESS

5
Owen : Put Your Hands on Me, My Love
I used to really like listening to this in the morning walking to college, 'while the world wakes up early and [...]

SHOW MORE

Track 5 from I Do Perceive.
Length: 00:05:35
Year: 2004
Track Description:
I used to really like listening to this in the morning walking to college, 'while the world wakes up early and wastes the day working...' so it reminds me of still being half asleep.

SHOW LESS

6
Ryan Adams and the Cardinals : Friends
Ryan Adams breaks my heart in a good way. And this song was in the O.C woop! ;)

SHOW MORE

Track 9 from Cold Roses (disc 2)
Length: 00:04:45
Year: 2005
Track Description:
Ryan Adams breaks my heart in a good way. And this song was in the O.C woop! ;)

SHOW LESS

7
Rilo Kiley : It Just Is
Jenny Lewis's voice is just so soothing, it makes good sleepy music. If I haven't chosen this song, it would h [...]

SHOW MORE

Track 11 from More Adventurous
Length: 00:02:25
Year: 2004
Track Description:
Jenny Lewis's voice is just so soothing, it makes good sleepy music. If I haven't chosen this song, it would have been 'melt your heart' from her collaboration with the Watson twins.

SHOW LESS

8
Rufus Wainwright : Gay Messiah
This song has that beautiful double bass, listened to with headphones, it's lovely. Also more stuff to make re [...]

SHOW MORE

Track 8 from Want Two
Length: 00:03:14
Year: 2004
Track Description:
This song has that beautiful double bass, listened to with headphones, it's lovely. Also more stuff to make really interesting dreams, Rufus the baptist, indeed.

SHOW LESS

9
Reindeer Section : I'll be here when you wake
Ok so it's a bit twee, but it's sweet and reassuring.

SHOW MORE

Track 5 from Son of Evil Reindeer
Length: 00:03:10
Year: 2002
Track Description:
Ok so it's a bit twee, but it's sweet and reassuring.

SHOW LESS

10
Four Tet : Unspoken
There's something about instrumental music that just makes my imagination run riot, which is brilliant for dre [...]

SHOW MORE

Track 6 from Rounds
Length: 00:09:31
Year: 2003
Track Description:
There's something about instrumental music that just makes my imagination run riot, which is brilliant for dreaming. Four Tet are better than most for this.

SHOW LESS
Tag Board
You must log in to leave a tag
Stuff
Quick Jump
emma-lu's other mixes
Related mixes
recent visitors
show all