[?]
Not a member? Sign-up now, it's free!
Login
[?]
These are links to some of the major sections in the mixtape collective.
Lists: Browse various lists that are generated by the loads of data we have collected.
Contests: Check out the latest contests, see previous winners, and find out how you can be a part
Music: Check out our ever-growing database of musical knowledge! Use it to find any artist, album, or track that has been entered since the birth of the site and rate and find detailed usage statistics.
Main
[?]
Tired of looking at the same old pages? Try checking out a random one, you never know what you might find...
Random!
C says the Blind Man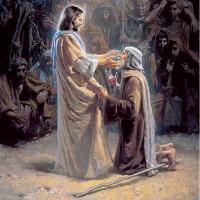 C says the Blind Man
Created by:
SKT805
Tracks:
10
Length:
00:38:12
Keywords
1. C
2. Alphabet
3. 3rd Letter
Created on
8/26/06 05:29pm
Level
4
Points
1900
Total visitors
70
Unique visitors
46
description:
Now with further constructive criticism I have determined it upon myself to make these ten song mixtapes. This one specifically is a mixtape where the artists names start with the letter C. Hope you enjoy it.
tracklist
1
The Chambers Brothers : People Get Ready
I love Gospel music but the sixties is the newest Ill go. There is something about the time before that when p [...]

SHOW MORE

Track 2 from The Time Has Come
Length: 00:03:53
Year: 1967
Track Description:
I love Gospel music but the sixties is the newest Ill go. There is something about the time before that when people's hearts were still in their music.

SHOW LESS

2
Converge : Eagles Become Vultures
For some reason this transition from heart felt gospel to raging hardcore/ semi-power violence, is cleansing t [...]

SHOW MORE

Track 9 from You Fail Me
Length: 00:02:10
Year: 2004
Track Description:
For some reason this transition from heart felt gospel to raging hardcore/ semi-power violence, is cleansing to me, because each builds energy and emotion in different ways and the way they come together especially with the drums intro with Converge. Wow.

SHOW LESS

3
Copeland : Coming Around Again EP
I know this is a cover (I think Carly Simon) but I dont even want to hear the original because how well Copela [...]

SHOW MORE

Track 2 from Know Nothing Stays the Same
Length: 00:03:10
Year: 0000
Track Description:
I know this is a cover (I think Carly Simon) but I dont even want to hear the original because how well Copeland does it. Sometimes Im a heartthrob sue me.

SHOW LESS

4
The Cranberries : Dreams
I know, I know, this ones a freebie and I know some will think its a cop-out but this song is frickin awesome. [...]

SHOW MORE

Track 1 from The Cranberries: Stars- The best of 1992-2002
Length: 00:04:15
Year: 2002
Track Description:
I know, I know, this ones a freebie and I know some will think its a cop-out but this song is frickin awesome.

SHOW LESS

5
Coldplay : Trouble
Piano is a beautiful medium that so many people abuse these days. Coldplay is a lesser evil of this I guess, b [...]

SHOW MORE

Track 6 from Parachutes
Length: 00:04:30
Year: 2000
Track Description:
Piano is a beautiful medium that so many people abuse these days. Coldplay is a lesser evil of this I guess, but one of the glories that they have is that they understand the less is more concept in playing. Props.

SHOW LESS

6
Chad and Jeremy : Summer Song
i know soundtracks is not a good reference for material but I dont know at all where the actual album where th [...]

SHOW MORE

Track 7 from Rushmore Soundtrack
Length: 00:02:37
Year: 0000
Track Description:
i know soundtracks is not a good reference for material but I dont know at all where the actual album where this came from, but I remember growing up listening to this song from the radio in my dad's truck.

SHOW LESS

7
Cary Brothers : Blue Eyes
Good Song.

SHOW MORE

Track 1 from All the Rage
Length: 00:04:23
Year: 2005
Track Description:
Good Song.

SHOW LESS

8
Creedence Clearwater Revival : The Midnight Special
I love the intro to this song. Can you believe they were from california

SHOW MORE

Track 8 from Williy and the Poor Boys
Length: 00:04:14
Year: 1969
Track Description:
I love the intro to this song. Can you believe they were from california

SHOW LESS

9
The Chieftains : The Mason's Apron
The Chieftains will always be one of the best groups around, and the fact that they play this well live deserv [...]

SHOW MORE

Track 6 from An Irish Evening
Length: 00:05:20
Year: 1992
Track Description:
The Chieftains will always be one of the best groups around, and the fact that they play this well live deserves tons of props

SHOW LESS

10
The Cure : Friday I'm in Love
End this one with an upbeat Cure song. I know upbeat and the Cure should never be spoken in the same sentence. [...]

SHOW MORE

Track 7 from Wish
Length: 00:03:40
Year: 1992
Track Description:
End this one with an upbeat Cure song. I know upbeat and the Cure should never be spoken in the same sentence.

SHOW LESS
Tag Board
You must log in to leave a tag
Stuff
Quick Jump
SKT805's other mixes
Related mixes
recent visitors
show all