[?]
Not a member? Sign-up now, it's free!
Login
[?]
These are links to some of the major sections in the mixtape collective.
Lists: Browse various lists that are generated by the loads of data we have collected.
Contests: Check out the latest contests, see previous winners, and find out how you can be a part
Music: Check out our ever-growing database of musical knowledge! Use it to find any artist, album, or track that has been entered since the birth of the site and rate and find detailed usage statistics.
Main
[?]
Tired of looking at the same old pages? Try checking out a random one, you never know what you might find...
Random!
1c3y77d3h2m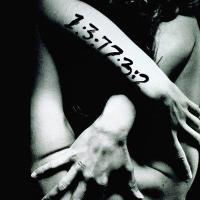 1c3y77d3h2m
Created by:
derhay
Tracks:
17
Length:
01:17:34
Keywords
1. Bleak
2. Time
3. Measured
Created on
8/31/06 02:59pm
Level
5
Points
2202
Total visitors
61
Unique visitors
38
description:
Bookend tracks allude to infinity. Tracks 2-16 are added up to make the number on the cover. This is a late night brooding mix.
tracklist
1
TV On The Radio : King Eternal
Great bass line. Enchanting vocals. It is hard to wait for the next album.

SHOW MORE

Track 4 from Desperate Youth, Blood Thirsty Babes
Length: 00:04:27
Year: 2004
Track Description:
Great bass line. Enchanting vocals. It is hard to wait for the next album.

SHOW LESS

2
Death from Above 1979 : Black History Month
28 d I dig on this formula. Great lyrics.

SHOW MORE

Track 6 from You're A Woman, I'm A Machine
Length: 00:03:48
Year: 2004
Track Description:
28 d I dig on this formula. Great lyrics.

SHOW LESS

3
Joy Division : Twenty Four Hours
1d My favorite version of this song.

SHOW MORE

Track 6 from The Complete BBC Recordings
Length: 00:04:10
Year: 2000
Track Description:
1d My favorite version of this song.

SHOW LESS

4
Nick Drake : Three Hours
3h I didn't think that I'd use a Drake song with this company, but this song is great, brooding and imaginativ [...]

SHOW MORE

Track 3 from Five Leaves Left
Length: 00:06:16
Year: 0000
Track Description:
3h I didn't think that I'd use a Drake song with this company, but this song is great, brooding and imaginative.

SHOW LESS

5
Slowdive : 40 Days
40d I was glad when I saw O__O had used this, I felt validated. Excellent song.

SHOW MORE

Track 3 from Souvlaki
Length: 00:03:16
Year: 1994
Track Description:
40d I was glad when I saw O__O had used this, I felt validated. Excellent song.

SHOW LESS

6
Jane's Addiction : Three Days (live)
3d I really like this live version. Tremendous energy.

SHOW MORE

Track 9 from Kettle Whistle
Length: 00:11:46
Year: 1997
Track Description:
3d I really like this live version. Tremendous energy.

SHOW LESS

7
Morphine : Thursday
1d The first Thursday. Morphine, as a band, is slept on. Fun, great song about OPP.

SHOW MORE

Track 8 from Cure for Pain
Length: 00:03:26
Year: 1993
Track Description:
1d The first Thursday. Morphine, as a band, is slept on. Fun, great song about OPP.

SHOW LESS

8
Exhaust : Two Years on Welfare
2y I couldn't leave this one off. I love the percussion and feel of this one.

SHOW MORE

Track 5 from Exhaust
Length: 00:05:23
Year: 2000
Track Description:
2y I couldn't leave this one off. I love the percussion and feel of this one.

SHOW LESS

9
Sonic Youth : Halloween
1d This is Halloween. Stark.

SHOW MORE

Track 10 from Bad Moon Rising
Length: 00:05:09
Year: 1987
Track Description:
1d This is Halloween. Stark.

SHOW LESS

10
Soundgarden : One Minute Of Silence
1m (John Lennon cover)

SHOW MORE

Track 13 from Ultramega OK
Length: 00:01:00
Year: 1988
Track Description:
1m (John Lennon cover)

SHOW LESS

11
David Bowie : 5:15 TheAngels Have Gone
1m My favorite Bowie song. I can't get enough of this one. It's very evocative to me.

SHOW MORE

Track 9 from Heathen
Length: 00:05:00
Year: 2002
Track Description:
1m My favorite Bowie song. I can't get enough of this one. It's very evocative to me.

SHOW LESS

12
Tweaker : Worse Than Yesterday
1d Bleak and beautiful, I really like Tweaker and will continue to seek out anything Chris Vrenna works on.

SHOW MORE

Track 3 from 2 A.M. Wakeup Call
Length: 00:04:18
Year: 2004
Track Description:
1d Bleak and beautiful, I really like Tweaker and will continue to seek out anything Chris Vrenna works on.

SHOW LESS

13
Horsehead : Century
1c New addition. Glad I happened to find it.

SHOW MORE

Track 7 from Goodbye Mothership
Length: 00:03:53
Year: 1999
Track Description:
1c New addition. Glad I happened to find it.

SHOW LESS

14
Amp : Tomorrow
1d One of my favorite early CMJ finds.

SHOW MORE

Track 2 from Stenorette
Length: 00:05:16
Year: 1998
Track Description:
1d One of my favorite early CMJ finds.

SHOW LESS

15
The Stooges : 1970 (Single Mix)
1y Less saxaphone and more tightly packaged. Iggy's howl can cause infertility in cockroaches. Princton studie [...]

SHOW MORE

Track 14 from Fun House: Deluxe Edition (Bonus Disc)
Length: 00:03:20
Year: 2005
Track Description:
1y Less saxaphone and more tightly packaged. Iggy's howl can cause infertility in cockroaches. Princton studies have proven it.

SHOW LESS

16
The Futureheads : Thursday
1d The next Thursday. Glad to find a good home for this somber song.

SHOW MORE

Track 11 from News and Tributes
Length: 00:03:46
Year: 2006
Track Description:
1d The next Thursday. Glad to find a good home for this somber song.

SHOW LESS

17
Tones on Tail : The Never Never (Is Forever)
The closer. Out with a bang.

SHOW MORE

Track 4 from Everything! (Disc 1)
Length: 00:03:20
Year: 1998
Track Description:
The closer. Out with a bang.

SHOW LESS
Tag Board
You must log in to leave a tag
Stuff
Quick Jump
derhay's other mixes
Related mixes
recent visitors
show all