[?]
Not a member? Sign-up now, it's free!
Login
[?]
These are links to some of the major sections in the mixtape collective.
Lists: Browse various lists that are generated by the loads of data we have collected.
Contests: Check out the latest contests, see previous winners, and find out how you can be a part
Music: Check out our ever-growing database of musical knowledge! Use it to find any artist, album, or track that has been entered since the birth of the site and rate and find detailed usage statistics.
Main
[?]
Tired of looking at the same old pages? Try checking out a random one, you never know what you might find...
Random!
Classic Rock On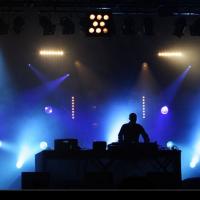 Classic Rock On
Created by:
e_puck
Tracks:
18
Length:
01:17:54
Keywords
1. 80's
2. classic rock
3. big hair
Created on
6/16/06 01:13pm
Level
7
Points
3021
Total visitors
112
Unique visitors
65
description:
This mixtape is a little something (nearly 80 minutes) I put together to show everyone that the radio doesn't completely suck (or Does it...). My classic rock mixtape will keep strictly to the classic rock era much like my mainstream gangsta rap mixtape that people showed some interest in! There's a bunch of songs headed your way, Classic Rock On!
tracklist
1
Bachman-Turner Overdrive : You Ain't Seen Nothing Yet
This is a nice upbeat starter for this wondermazing classic rock set! No rap on this one!

SHOW MORE

Track 4 from Not Fragile
Length: 00:03:35
Year: 1989
Track Description:
This is a nice upbeat starter for this wondermazing classic rock set! No rap on this one!

SHOW LESS

2
Heart : Barracuda
What is classic rock without Heart! They weren't in the database! How rude.

SHOW MORE

Track 5 from Heart - Greatest Hits
Length: 00:04:22
Year: 1998
Track Description:
What is classic rock without Heart! They weren't in the database! How rude.

SHOW LESS

3
The Rolling Stones : Bitch
Cool, The Rolling Stones were actually in the database... imagine that. (Otherwise, may god have mercy on eric [...]

SHOW MORE

Track 6 from Sticky Fingers
Length: 00:03:39
Year: 1971
Track Description:
Cool, The Rolling Stones were actually in the database... imagine that. (Otherwise, may god have mercy on eric and sledg's soul)

SHOW LESS

4
The Pretenders : Brass In Pocket
I think the lead vocalist of the Pretenders is pretty nice...looking. Also, this is a good classic rock song! [...]

SHOW MORE

Track 10 from Pretenders
Length: 00:03:06
Year: 1990
Track Description:
I think the lead vocalist of the Pretenders is pretty nice...looking. Also, this is a good classic rock song! Keep them rolling e_puck. me: ok

SHOW LESS

5
Blue Oyster Cult : Godzilla
Ohhh No! They say hes got to go! Go go Godzilla! Classic rock all the way (ok at this point I was trying not t [...]

SHOW MORE

Track 9 from Don't Fear The Reaper: The Best of Blue Öyster Cult
Length: 00:03:42
Year: 2000
Track Description:
Ohhh No! They say hes got to go! Go go Godzilla! Classic rock all the way (ok at this point I was trying not to piss anyone off until now). This classic rock song is totally orig.

SHOW LESS

6
AC/DC : Dirty Deeds Done Dirt Cheap
The cleanest AC/DC song I could find.

SHOW MORE

Track 1 from Dirty Deeds Done Dirt Cheap
Length: 00:03:57
Year: 2000
Track Description:
The cleanest AC/DC song I could find.

SHOW LESS

7
Deep Purple : Hush
These guys have been around for a while.

SHOW MORE

Track 2 from Shades of Deep Purple
Length: 00:04:26
Year: 2000
Track Description:
These guys have been around for a while.

SHOW LESS

8
Foreigner : Juke Box Hero
Foreigner gets 4/5 stars on Amazon.. Do they have good music or are they just popular? I think the answer is [...]

SHOW MORE

Track 14 from Foreigner - Complete Greatest Hits
Length: 00:04:02
Year: 2002
Track Description:
Foreigner gets 4/5 stars on Amazon.. Do they have good music or are they just popular? I think the answer is obvious. The classic rock hits keep on rolling.

SHOW LESS

9
Supertramp : Give A Little Bit
In the midst of the late 1970s punk/new wave revolution, England's Supertramp tore a page from the Feigner pla [...]

SHOW MORE

Track 13 from The Very Best Of Supertramp
Length: 00:04:08
Year: 2001
Track Description:
In the midst of the late 1970s punk/new wave revolution, England's Supertramp tore a page from the Feigner playbook, a bold move by the band who is known for their lucrative TV commerical music income. Uumm?

SHOW LESS

10
Manfred Mann's Earth Band : Blinded By The Light
Originally written by Bruce Springsteen in the early '70s, He didn't have much success with his version, but M [...]

SHOW MORE

Track 1 from The Best of Manfred Mann's Earth Band
Length: 00:07:04
Year: 1996
Track Description:
Originally written by Bruce Springsteen in the early '70s, He didn't have much success with his version, but Manfred Mann's version was the opposite(needed more cowbell). This song has one of the most amazing guitar solos ever performed. Yeah! Oldschool sh*t. These people were rockin when your favourite lead guitarist was still in diapers.

SHOW LESS

11
Jethro Tull : Bungle In The Jungle
It is with great sadness that all of us with Tull, players, staff, and fans, mourn the passing of Mark Craney, [...]

SHOW MORE

Track 5 from Very Best of Jethro Tull
Length: 00:03:35
Year: 2001
Track Description:
It is with great sadness that all of us with Tull, players, staff, and fans, mourn the passing of Mark Craney, ex-Tull drummer and long-time friend. On another note... Great song! :P

SHOW LESS

12
Blue Oyster Cult : Burnin' For You
History shows again and again how nature points out the folly of men
Go go Godzilla!
Ok, thats the w [...]

SHOW MORE

Track 14 from Don't Fear The Reaper: The Best of Blue Öyster Cult
Length: 00:04:34
Year: 2000
Track Description:
History shows again and again how nature points out the folly of men
Go go Godzilla!
Ok, thats the wrong song, but don't worry I won't put Fear the Reaper on this mix.

SHOW LESS

13
Neil Young : Cinnamon Girl
We are well on our way to classic rock mixtape unforgettableness. This is a lighthearted tune.

SHOW MORE

Track 3 from Greatest Hits
Length: 00:03:00
Year: 2004
Track Description:
We are well on our way to classic rock mixtape unforgettableness. This is a lighthearted tune.

SHOW LESS

14
Doobie Brothers : China Grove
What the hell is this song about? I don't know, its the doobie brothers! Either way keep it rockin!

SHOW MORE

Track 6 from Doobie Brothers - Greatest Hits
Length: 00:03:17
Year: 2001
Track Description:
What the hell is this song about? I don't know, its the doobie brothers! Either way keep it rockin!

SHOW LESS

15
Kansas : Carry On Wayward Son
The original issue of this album, released in 1984, was attrocious. It contained the big hits (Wayward Son, Du [...]

SHOW MORE

Track 1 from The Best of Kansas
Length: 00:05:21
Year: 1999
Track Description:
The original issue of this album, released in 1984, was attrocious. It contained the big hits (Wayward Son, Dust, Hold On) and a few key album rock staples (Point of Know Return, Song for America and The Wall). However irrelavant that may be this song will pump you up!!

SHOW LESS

16
Journey : Don't Stop Believin'
How could we forget Journey in our classic rock favourites mix?! That would have been a sad day.

SHOW MORE

Track 2 from Journey - Greatest Hits
Length: 00:04:10
Year: 1988
Track Description:
How could we forget Journey in our classic rock favourites mix?! That would have been a sad day.

SHOW LESS

17
Boston : Foreplay/Long Time
"Better music through science" was the Epic Records-coined slogan that Boston leader Tom Scholz hated, but thi [...]

SHOW MORE

Track 3 from Boston
Length: 00:07:47
Year: 1990
Track Description:
"Better music through science" was the Epic Records-coined slogan that Boston leader Tom Scholz hated, but this masterwork of studio-happy, high-school-parking-lot music earned it. Booya!

SHOW LESS

18
Tom Petty : Free Fallin'
Tom petty is pretty great, much like this highly creative and discriminative collection of c_rock! I hope the [...]

SHOW MORE

Track 14 from Tom Petty & the Heartbreakers - Greatest Hits
Length: 00:04:09
Year: 1993
Track Description:
Tom petty is pretty great, much like this highly creative and discriminative collection of c_rock! I hope the people of mixtape collective enjoyed at least some aspect of the combination of words and music on this page.

SHOW LESS
Tag Board
You must log in to leave a tag
Stuff
Quick Jump
e_puck's other mixes
Related mixes
recent visitors
show all