[?]
Not a member? Sign-up now, it's free!
Login
[?]
These are links to some of the major sections in the mixtape collective.
Lists: Browse various lists that are generated by the loads of data we have collected.
Contests: Check out the latest contests, see previous winners, and find out how you can be a part
Music: Check out our ever-growing database of musical knowledge! Use it to find any artist, album, or track that has been entered since the birth of the site and rate and find detailed usage statistics.
Main
[?]
Tired of looking at the same old pages? Try checking out a random one, you never know what you might find...
Random!
My-So-Called-80's-Mix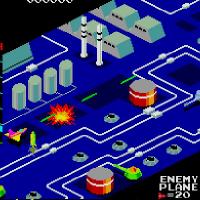 My-So-Called-80's-Mix
Created by:
fullcontactchess
Tracks:
19
Length:
01:14:37
Keywords
1. 80's
2. Different
3. My Faves
Created on
10/29/07 02:49am
Level
5
Points
2167
Total visitors
41
Unique visitors
25
description:
I have a confession.

I really can't stand people's 80's mixes. I think most are bland and lack imagination. And I notice that most of them are put together by people who were born in the 80's. They don't know that most people are so sick of hearing "Sunglasses At Night" and "Girls Just Want To Have Fun".I like those songs too,but I have to be in the mood to listen to them.

So I thought about what songs I liked growing up in the 80's and it was pretty diverse.I didn't put a lot on here that I wanted(Public Enemy, Dead Milkmen,King Diamond) because it would be a 2-cd set.

These are songs that I like. There are lot's of memories tied up in these songs and some helped me out getting through the teen years.But ask yourself,if you grew up in the 80's, what would you put on yours?
tracklist
1
The Fat Boys : The Human Beat Box
The Fat Boys rule. Especially when a member dies from falling off a couch. Used to listen to them with my frie [...]

SHOW MORE

Track 2 from All Meat No FIller: The Best Of The Fat Boys
Length: 00:02:20
Year: 0000
Track Description:
The Fat Boys rule. Especially when a member dies from falling off a couch. Used to listen to them with my friend Louie when I lived in Missouri.

SHOW LESS

2
Romeo Void : A Girl In Trouble (Is A Temporary Thing)
When I came back to the States from Italy in '85,This video was always on MTV.

SHOW MORE

Track 7 from Warm, In Your Coat
Length: 00:04:17
Year: 0000
Track Description:
When I came back to the States from Italy in '85,This video was always on MTV.

SHOW LESS

3
Dexy's Midnight Runners : Jackie Wilson Said (I'm in Heaven When You Smile)
I girst heard this song on a Young Ones episode.I think Van Morrison did it originally. Really fun and bouncy. [...]

SHOW MORE

Track 4 from Too-Rye-Ay (Remastered)
Length: 00:03:05
Year: 1996
Track Description:
I girst heard this song on a Young Ones episode.I think Van Morrison did it originally. Really fun and bouncy.

SHOW LESS

4
They Might Be Giants : Rhythm Section Want Ad
One of my fave bands from High School. "Do you sing like Olive Oyl on purpose? You guys must be into The Euryt [...]

SHOW MORE

Track 19 from They Might Be Giants
Length: 00:02:21
Year: 1986
Track Description:
One of my fave bands from High School. "Do you sing like Olive Oyl on purpose? You guys must be into The Eurythmics". That line is great.

SHOW LESS

5
The Church : Reptile
This as on the radio quite a bit when it came out.Got me interested in them.

SHOW MORE

Track 8 from Starfish
Length: 00:04:56
Year: 1988
Track Description:
This as on the radio quite a bit when it came out.Got me interested in them.

SHOW LESS

6
Bauhaus : All We Ever Wanted Was Everything
I really dig this song.Reminds me of my friend Mike Radcliffe. he got death threats in his mail because people [...]

SHOW MORE

Track 4 from Gotham (Disc Two)
Length: 00:05:22
Year: 1999
Track Description:
I really dig this song.Reminds me of my friend Mike Radcliffe. he got death threats in his mail because people thought he was a racist(he wasn't),he just wore tons of black,had liberty fins and listened to Nitzer Ebb.

SHOW LESS

7
Trio : Anna
If you get a chance, look at this video on Youtube.The drummer is so damn funny.Easily the WORST video ever co [...]

SHOW MORE

Track 6 from Da Da Da
Length: 00:03:31
Year: 0000
Track Description:
If you get a chance, look at this video on Youtube.The drummer is so damn funny.Easily the WORST video ever committed to film.Hilarious.

SHOW LESS

8
Dirty Rotten Imbeciles : Closet Punk
I used to sing this to my friend Mike Henre to piss him off when he would try and convince me of the redeeming [...]

SHOW MORE

Track 12 from Dirty Rotten E.P.
Length: 00:00:35
Year: 0000
Track Description:
I used to sing this to my friend Mike Henre to piss him off when he would try and convince me of the redeeming qualities of Dokken.

SHOW LESS

9
N.W.A. : Dopeman (Remix)
For a white kid in a small town, this song was so damn funny.Any rap with cussing was played at full volume.

SHOW MORE

Track 11 from Straight Outta Compton
Length: 00:05:20
Year: 1989
Track Description:
For a white kid in a small town, this song was so damn funny.Any rap with cussing was played at full volume.

SHOW LESS

10
Squeeze : Pulling Mussels(From The Shell)
This song played on Italian radio a lot. I finally found out who it was when they were on SNL. Still one of my [...]

SHOW MORE

Track 7 from Singles:45's and Under
Length: 00:03:59
Year: 1982
Track Description:
This song played on Italian radio a lot. I finally found out who it was when they were on SNL. Still one of my all time fave pop songs.

SHOW LESS

11
The Replacements : Can't Hardly Wait (the Tim version)
Great song without the horns.Different lyrics as well. Such a great rock song.

SHOW MORE

Track 1 from All For Nothing
Length: 00:03:06
Year: 0000
Track Description:
Great song without the horns.Different lyrics as well. Such a great rock song.

SHOW LESS

12
Iron Maiden : Revelations
I listened to "Live After Death" constantly my sophomore year of H.S. I love the live version of this song.

SHOW MORE

Track 4 from Live After Death
Length: 00:06:10
Year: 1985
Track Description:
I listened to "Live After Death" constantly my sophomore year of H.S. I love the live version of this song.

SHOW LESS

13
The Misfits : T.V. Casualty
This song was in heavy rotation when going out for vandalizing the neighborhood.

SHOW MORE

Track 2 from Box Set (disc 2: 3 Albums)
Length: 00:02:34
Year: 1996
Track Description:
This song was in heavy rotation when going out for vandalizing the neighborhood.

SHOW LESS

14
Robert Plant : Little By Little
The video was really weird,but on of my fave songs from the 80's.

SHOW MORE

Track 6 from Shaken 'N Stirred
Length: 00:04:44
Year: 0000
Track Description:
The video was really weird,but on of my fave songs from the 80's.

SHOW LESS

15
Duran Duran : The Chauffeur
The best Duran song (tied w/ "Anyone Out There").I was stoked when I saw them play it live a couple of years a [...]

SHOW MORE

Track 0 from Rio
Length: 00:05:13
Year: 1982
Track Description:
The best Duran song (tied w/ "Anyone Out There").I was stoked when I saw them play it live a couple of years ago. I can't believe how much I freaked on this band.

SHOW LESS

16
a-ha : The Sun Always Shines on T.V.
"Take On Me" was great, but I liked this song much more.

SHOW MORE

Track 6 from Hunting High and Low
Length: 00:05:08
Year: 1985
Track Description:
"Take On Me" was great, but I liked this song much more.

SHOW LESS

17
Metallica : The Prince
This was the b-side on my 'One" cassingle.I thought this was hella better than "One".

SHOW MORE

Track 8 from Garage Inc. (Disc 2)
Length: 00:04:26
Year: 1998
Track Description:
This was the b-side on my 'One" cassingle.I thought this was hella better than "One".

SHOW LESS

18
Ministry : Breathe
This song was the shit.Heavy for it's time.

SHOW MORE

Track 5 from The Mind Is a Terrible Thing to Taste
Length: 00:05:40
Year: 1989
Track Description:
This song was the shit.Heavy for it's time.

SHOW LESS

19
Fear : I Don't Care About You
Reminds me of Mike Radcliffe again. One of the best punk songs and I loved Lee Ving in "The Decline Of Western [...]

SHOW MORE

Track 4 from The Record
Length: 00:01:50
Year: 1982
Track Description:
Reminds me of Mike Radcliffe again. One of the best punk songs and I loved Lee Ving in "The Decline Of Western Civilization".Genius.

SHOW LESS
Tag Board
You must log in to leave a tag
Stuff
Quick Jump
fullcontactchess's other mixes
Related mixes
recent visitors
show all