[?]
Not a member? Sign-up now, it's free!
Login
[?]
These are links to some of the major sections in the mixtape collective.
Lists: Browse various lists that are generated by the loads of data we have collected.
Contests: Check out the latest contests, see previous winners, and find out how you can be a part
Music: Check out our ever-growing database of musical knowledge! Use it to find any artist, album, or track that has been entered since the birth of the site and rate and find detailed usage statistics.
Main
[?]
Tired of looking at the same old pages? Try checking out a random one, you never know what you might find...
Random!
Spherical Objects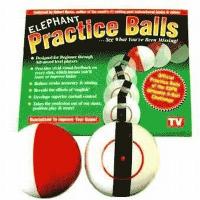 Spherical Objects
Created by:
johnny_luddite
Tracks:
16
Length:
01:10:08
Keywords
1. spherical
2. round
3. balls
Created on
9/19/06 06:30pm
Level
6
Points
2520
Total visitors
69
Unique visitors
40
description:
"The music goes round and round, oh oh oh oh, and it comes out here!" Here we have songs about things that are round. No more, no less!
tracklist
1
Carlos Santana & Buddy Miles : Marbles
We start off with some small spherical objects. This is a fairly obscure but wonderful Santana track, a cover [...]

SHOW MORE

Track 1 from Carlos Santana & Buddy Miles! Live!
Length: 00:04:18
Year: 1972
Track Description:
We start off with some small spherical objects. This is a fairly obscure but wonderful Santana track, a cover version of a John McLaughlin tune.

SHOW LESS

2
David Bowie : The Width of a Circle
Bowie two albums before his career really took off with Ziggy Stardust. This has a harder rock edge to it, wit [...]

SHOW MORE

Track 1 from The Man Who Sold the World
Length: 00:08:08
Year: 1970
Track Description:
Bowie two albums before his career really took off with Ziggy Stardust. This has a harder rock edge to it, with Mick Ronson's guitar dominating.

SHOW LESS

3
AC/DC : Big Balls
Self explanatory I think!

SHOW MORE

Track 3 from Dirty Deeds Done Dirt Cheap
Length: 00:02:38
Year: 2000
Track Description:
Self explanatory I think!

SHOW LESS

4
Yes : Roundabout
I didn't listen to Yes for about 20 years, but now I am entering my second or third childhood, it seems safe t [...]

SHOW MORE

Track 1 from Fragile
Length: 00:08:35
Year: 1972
Track Description:
I didn't listen to Yes for about 20 years, but now I am entering my second or third childhood, it seems safe to do so.

SHOW LESS

5
The Who : Circles
The original demo for a very early Who song that would be rewritten recorded under the name of "My Generation. [...]

SHOW MORE

Track 13 from My Generation (disk 1)
Length: 00:03:13
Year: 0000
Track Description:
The original demo for a very early Who song that would be rewritten recorded under the name of "My Generation."

SHOW LESS

6
The Animals : Ring Of Fire
Eric Burdon rather than Johnny Cash. Whoever sings, a ring of fire sounds painful!

SHOW MORE

Track 6 from Good Times
Length: 00:04:23
Year: 0000
Track Description:
Eric Burdon rather than Johnny Cash. Whoever sings, a ring of fire sounds painful!

SHOW LESS

7
The B-52's : Planet Claire
A planet, spherical enough for you?

SHOW MORE

Track 1 from The B-52's
Length: 00:04:06
Year: 1987
Track Description:
A planet, spherical enough for you?

SHOW LESS

8
The Rolling Stones : Around And Around
The old bastards when they were not so old, visiting comfortable Chuck Berry territory.

SHOW MORE

Track 1 from 12 X 5
Length: 00:03:09
Year: 1964
Track Description:
The old bastards when they were not so old, visiting comfortable Chuck Berry territory.

SHOW LESS

9
Freda Payne : Band of Gold
A savage indictment of marriage part 1!

SHOW MORE

Track 1 from Band of Gold
Length: 00:02:53
Year: 1970
Track Description:
A savage indictment of marriage part 1!

SHOW LESS

10
The Police : Wrapped Around Your Finger
A savage indictment of marriage part 2. The less soulful but more pointed attack on our dearly beloved institu [...]

SHOW MORE

Track 9 from Synchronicity
Length: 00:05:13
Year: 1983
Track Description:
A savage indictment of marriage part 2. The less soulful but more pointed attack on our dearly beloved institution.

SHOW LESS

11
The Only Ones : Another Girl, Another Planet
Another planet indeed, and some much needed new wave angst for our mix from the great Peter Perrett.

SHOW MORE

Track 2 from The Only Ones
Length: 00:03:02
Year: 1978
Track Description:
Another planet indeed, and some much needed new wave angst for our mix from the great Peter Perrett.

SHOW LESS

12
The Beatles : Fixing a Hole
I don't think fixing a hole (round, hole, gedditt?) would stop my mind from wandering, but it is worth a try! [...]

SHOW MORE

Track 5 from Sgt. Pepper's Lonely Hearts Club Band
Length: 00:02:36
Year: 1967
Track Description:
I don't think fixing a hole (round, hole, gedditt?) would stop my mind from wandering, but it is worth a try!

SHOW LESS

13
The Jesus And The Mary Chain : Hole
After a few minutes of McCartney, I thought we needed something altogether more sinister!

SHOW MORE

Track 6 from Stoned And Dethroned
Length: 00:02:15
Year: 1994
Track Description:
After a few minutes of McCartney, I thought we needed something altogether more sinister!

SHOW LESS

14
Neil Young : Wrecking Ball
EmmyLou Harris has a good cover of this!

SHOW MORE

Track 9 from Freedom
Length: 00:05:09
Year: 1986
Track Description:
EmmyLou Harris has a good cover of this!

SHOW LESS

15
The Wannadies : Ball
Midway through a trio of balls and here we have the wonderfully named Wannadies. Fab, gear and groovy!

SHOW MORE

Track 13 from Yeah
Length: 00:02:23
Year: 1999
Track Description:
Midway through a trio of balls and here we have the wonderfully named Wannadies. Fab, gear and groovy!

SHOW LESS

16
Janis Joplin : Ball And Chain
Great voice, awful band, but that kind of added to the charm in a way.

SHOW MORE

Track 18 from Janis (disc 1)
Length: 00:08:07
Year: 1993
Track Description:
Great voice, awful band, but that kind of added to the charm in a way.

SHOW LESS
Tag Board
You must log in to leave a tag
Stuff
Quick Jump
johnny_luddite's other mixes
Related mixes
recent visitors
show all