[?]
Not a member? Sign-up now, it's free!
Login
[?]
These are links to some of the major sections in the mixtape collective.
Lists: Browse various lists that are generated by the loads of data we have collected.
Contests: Check out the latest contests, see previous winners, and find out how you can be a part
Music: Check out our ever-growing database of musical knowledge! Use it to find any artist, album, or track that has been entered since the birth of the site and rate and find detailed usage statistics.
Main
[?]
Tired of looking at the same old pages? Try checking out a random one, you never know what you might find...
Random!
Being Twelve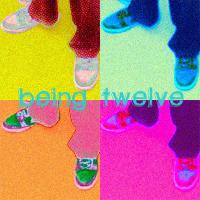 Being Twelve
Created by:
childstar
Tracks:
20
Length:
01:15:45
Keywords
1. junior high
2. sucked
3. balls
Created on
5/12/09 07:09pm
Level
4
Points
1840
Total visitors
72
Unique visitors
17
description:
Middle school was odd for me, as it was for everyone, I hear. I stayed up reeeally late most nights, hanging out in the Weezer chat room and learning about music that seemed to be way beyond my years. I was also diagnosed as clinically depressed, had a number of online relationships, and adopted a really awkward sense of humor--especially compared to my peers. I felt like a creep! But I'm fine with that, because overall this experience truly shaped me into who I am today.

Some highlights from seventh grade:
I remember drawing the cover of Blur's "The Best Of" the day 9/11 happened. And even when everyone was freaking out, I just kept drawing. At one point, I gave an "it's-good-to-be-yourself-speech" and totally started crying in front of the class. Friends would refer to me lovingly as "Weezer Freak" because I got really into them over this year (and no, not because of the Green Album!). I actually saw them for the first time, too, with Jimmy Eat World and Tenacious D. I started really caring about choir this year. I took a graphic design class my first semester and came to know one of the greatest art teachers ever, Mr. Hamilton. He made me realize my potential as an artist. I made a really good friend named Mike Winters, who remains a friend of mine to this day. Ironically, at first, I totally hated him.

Eighth grade:
Everyone called me "gothlic" because, on a whim, I went off and dyed my hair black. It really got under my skin. Nirvana re-exploded in popularity this year because of the release of their Greatest Hits album. I was pretty annoyed at all the kids acting like they knew about what I had known about since I was little, thanks to my parents. So I turned into somewhat of an elitist. I got into my first "serious" online relationship--and by serious, I only mean it lasted until my junior year of high school (far from perfect, though).

tracklist
1
Pixies : I'm Amazed
"All I know is that there were rumors he was into field hockey players..."

The intro to this song i [...]

SHOW MORE

Track 12 from Surfer Rosa
Length: 00:01:42
Year: 1988
Track Description:
"All I know is that there were rumors he was into field hockey players..."

The intro to this song is so fanfuckingtastic. Perfect way to start out my experience in junior high. I started getting heavily into the Pixies in 7th grade, after hearing the "Velouria" cover that Weezer did.

SHOW LESS

2
The Ataris : Angry Nerd Rock
"I don't have to listen to you, so don't you fuckin' tell me what to do!"

One of my seventh-grade i [...]

SHOW MORE

Track 7 from Blue Skies, Broken Hearts... Next 12 Exits
Length: 00:02:34
Year: 1999
Track Description:
"I don't have to listen to you, so don't you fuckin' tell me what to do!"

One of my seventh-grade internet flings was really into The Ataris. This song represents the attitude I tried to project to the people around me.

SHOW LESS

3
Faith No More : From Out of Nowhere
My first Faith No More album was The Real Thing on cassette tape. I got it the summer before 7th grade b [...]

SHOW MORE

Track 1 from The Real Thing
Length: 00:03:22
Year: 1989
Track Description:
My first Faith No More album was The Real Thing on cassette tape. I got it the summer before 7th grade began, and I vividly recall being really creeped out the first time I heard "Edge of the World." Really. But I always enjoyed this song.

SHOW LESS

4
Weezer : The World Has Turned and Left Me Here
Favorite band throughout junior high. Maybe not so much now, but there will always be a place in my heart for [...]

SHOW MORE

Track 3 from Blue Album
Length: 00:04:19
Year: 1994
Track Description:
Favorite band throughout junior high. Maybe not so much now, but there will always be a place in my heart for the =w=.

SHOW LESS

5
Cake : The Distance
When I got Comfort Eagle for my 12th birthday, I was immediately hooked. This song represents that. A f [...]

SHOW MORE

Track 2 from Fashion Nugget
Length: 00:03:02
Year: 1996
Track Description:
When I got Comfort Eagle for my 12th birthday, I was immediately hooked. This song represents that. A friend of mine (the one who coined the name "Weezerfreak") used to sing this song to me, amongst others, at our lunch table. He was the only other person I knew that knew about CAKE.

SHOW LESS

6
Blur : Coffee and TV
"Your ears are full but you're empty, you're holding out your heart,
to people who never really care how [...]

SHOW MORE

Track 3 from 13
Length: 00:05:58
Year: 1999
Track Description:
"Your ears are full but you're empty, you're holding out your heart,
to people who never really care how you are."

I considered this pretty much my theme song for awhile. I was in love with Blur because they looked like a British Weezer.

SHOW LESS

7
Sonic Youth : Teenage Riot
"Takes a teenage riot to get me out of bed right now"

I first heard this song in 7th grade. And fro [...]

SHOW MORE

Track 1 from Daydream Nation
Length: 00:06:57
Year: 1988
Track Description:
"Takes a teenage riot to get me out of bed right now"

I first heard this song in 7th grade. And from that moment, I knew I would one day have a strange love affair with Sonic Youth. Prediction: true.

SHOW LESS

8
Jimmy Eat World : A Praise Chorus
The lyrics to this song were always really motivational for me. Especially the "kick start my rockin' rollin' [...]

SHOW MORE

Track 2 from Bleed American
Length: 00:04:05
Year: 2001
Track Description:
The lyrics to this song were always really motivational for me. Especially the "kick start my rockin' rollin' heart" part. I was actually pretty into Jimmy Eat World, until I saw them in November of '01. It could have been the seating, because they sounded fine, but I was just really bored the whole time. So I came to associate that feeling with the band itself. Classical conditioning.

SHOW LESS

9
The Aquabats : Pizza Day
"As time went on we figured out
It was totally uncool
To eat the welfare lunch
Provided by the [...]

SHOW MORE

Track 4 from Myths, Legends and Other Amazing Adventures, Vol. 2
Length: 00:04:04
Year: 2000
Track Description:
"As time went on we figured out
It was totally uncool
To eat the welfare lunch
Provided by the school
So in poser-punker fashion
We just mooched off all the kids
And lived off eating candy bars
And bags of nacho chips"

It was so strange hearing this song when I did, because I felt exactly this way.

SHOW LESS

10
Radiohead : My Iron Lung
OK Computer was one of my first CDs, probably right behind Pinkerton. Although this song isn't f [...]

SHOW MORE

Track 1 from My Iron Lung
Length: 00:04:37
Year: 1994
Track Description:
OK Computer was one of my first CDs, probably right behind Pinkerton. Although this song isn't from that album, I associate it to junior high.

SHOW LESS

11
The Strokes : Alone Together
A guy I talked to to online told me that he thought I might like The Strokes. So I checked 'em out and he was [...]

SHOW MORE

Track 6 from Is This It?
Length: 00:03:12
Year: 2000
Track Description:
A guy I talked to to online told me that he thought I might like The Strokes. So I checked 'em out and he was right. This is my favorite song from Is This It.

SHOW LESS

12
Saves The Day : Through Being Cool
I used to pretend to hate Saves the Day because people in the Weezer chatroom would always talk shit about the [...]

SHOW MORE

Track 11 from Through Being Cool
Length: 00:02:04
Year: 1999
Track Description:
I used to pretend to hate Saves the Day because people in the Weezer chatroom would always talk shit about them. I don't really know why even! But this is me saying I'm officially through being "cool" and that I am a huge fan of STD.

SHOW LESS

13
Nirvana : Frances Farmer Will Have Her Revenge on Seattle
Ahhhhh, Nirvana. 'Nuff said.

SHOW MORE

Track 5 from In Utero
Length: 00:04:09
Year: 1993
Track Description:
Ahhhhh, Nirvana. 'Nuff said.

SHOW LESS

14
Gorillaz : 5/4
"She turned my dad on"

I actually saw the Clint Eastwood video in 6th grade. It tripped me out beca [...]

SHOW MORE

Track 2 from Gorillaz
Length: 00:02:40
Year: 2001
Track Description:
"She turned my dad on"

I actually saw the Clint Eastwood video in 6th grade. It tripped me out because I had never seen anything like it. After I purchased the album, and learned that Damon Albarn was the singer, I had a new reason to appreciate Gorillaz.

SHOW LESS

15
The Riverdales : Back to You
This song is on the soundtrack for a movie I find particularly favorable, Angus. My best friend in 7th grade, [...]

SHOW MORE

Track 4 from The Riverdales
Length: 00:03:33
Year: 1995
Track Description:
This song is on the soundtrack for a movie I find particularly favorable, Angus. My best friend in 7th grade, Lena, used to quote this one part, all the time:

"I, Angus Bathune, had caused a fumble. The ball--MY BALL--soared through the air, free like an eagle and then...it landed in Rick Sanford's hands?!!"

Am I right fellas?

SHOW LESS

16
Ben Kweller : How It Should Be (Sha Sha)
"So sue me, it's up to me if I decide to be what I think is right"

I first heard Ben Kweller when I [...]

SHOW MORE

Track 1 from Sha Sha
Length: 00:01:51
Year: 2002
Track Description:
"So sue me, it's up to me if I decide to be what I think is right"

I first heard Ben Kweller when I was in 8th grade and thought he was the cutest boy I had seen up to then. The words are reminiscent of how I changed my looks a but and everyone changed on me. I really came to get used to my own skin at this point in my life.

SHOW LESS

17
Foo Fighters : Big Me
I always liked Foo Fighters. Even when I was a kid, like 7 or 8, I remember watching their videos with my dad [...]

SHOW MORE

Track 3 from Foo Fighters
Length: 00:02:12
Year: 1995
Track Description:
I always liked Foo Fighters. Even when I was a kid, like 7 or 8, I remember watching their videos with my dad and being really into it. This is probably my favorite song of theirs.

SHOW LESS

18
Ween : Baby Bitch
I always used to play "Homo Rainbow" in the car and my mom thought I was crazy. But man, what do you expect fr [...]

SHOW MORE

Track 7 from Chocolate and Cheese
Length: 00:03:04
Year: 1994
Track Description:
I always used to play "Homo Rainbow" in the car and my mom thought I was crazy. But man, what do you expect from a 7th grader?

SHOW LESS

19
The Smiths : How Soon Is Now?
"You shut your mouth,
how can you say I go about things the wrong way?"

From the time I heard [...]

SHOW MORE

Track 6 from Meat is Murder
Length: 00:06:46
Year: 1987
Track Description:
"You shut your mouth,
how can you say I go about things the wrong way?"

From the time I heard this song, I felt like it had been written for me. It just spoke to me in a way that other songs didn't.

SHOW LESS

20
Ozma : Baseball
"Is our season over?
No four leaf clover,
I feel it getting colder now that it's late fall"
SHOW MORE
Track 7 from Rock And Roll Part Three
Length: 00:05:34
Year: 2001
Track Description:
"Is our season over?
No four leaf clover,
I feel it getting colder now that it's late fall"

I got into Ozma in the fall of 7th grade. How fitting. This song used to remind me of a guy I had a huge crush on in the 6th grade and how our friendship changed when we got into junior high. Furthermore, this is a great way to end this mix.

SHOW LESS
Tag Board
You must log in to leave a tag
Stuff
Quick Jump
childstar's other mixes
Related mixes
recent visitors
show all