[?]
Not a member? Sign-up now, it's free!
Login
[?]
These are links to some of the major sections in the mixtape collective.
Lists: Browse various lists that are generated by the loads of data we have collected.
Contests: Check out the latest contests, see previous winners, and find out how you can be a part
Music: Check out our ever-growing database of musical knowledge! Use it to find any artist, album, or track that has been entered since the birth of the site and rate and find detailed usage statistics.
Main
[?]
Tired of looking at the same old pages? Try checking out a random one, you never know what you might find...
Random!
Backwards Compatible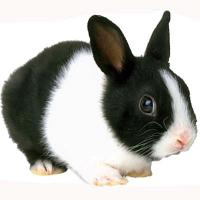 Backwards Compatible
Created by:
lord_bearded
Tracks:
14
Length:
01:09:28
Keywords
1. what
2. you
3. need
Created on
7/28/07 10:18pm
Level
5
Points
2028
Total visitors
40
Unique visitors
26
description:
i freestyled this mix on tape. i had been thinklng alot about what crazy connectons i could make and all that, but when it came down to it i just wanted something i could listen to. i've been really enjoying up and down linkings in my mixes lately. drawing it out and then kicking you in the face. push and pull. back and forth. this mix has the exact sound that has been taking over my life lately.

was for the "degrees of separation contest". oh well.
tracklist
1
The Thrones : Manmtn
joe preston:(melvins, earth, sunn0)))-[white1&2+sings on "Altar"byBORIS/SUNN], thrones) covered "easter woman" [...]

SHOW MORE

Track 3 from Sperm Whale
Length: 00:07:00
Year: 2004
Track Description:
joe preston:(melvins, earth, sunn0)))-[white1&2+sings on "Altar"byBORIS/SUNN], thrones) covered "easter woman" by the residents, and is also responsible for introducing BORIS to sunn.

SHOW LESS

2
Boris : Electric
shotgun blast to the face. The day before halloween last year i saw thrones and Boris open up for sunn0))).

SHOW MORE

Track 6 from Pink (Import)
Length: 00:01:45
Year: 2005
Track Description:
shotgun blast to the face. The day before halloween last year i saw thrones and Boris open up for sunn0))).

SHOW LESS

3
Sunn O))) : Candlegoat
the transition from electric to this is really something to check out. sunn0))) used to be an EARTH tribute ba [...]

SHOW MORE

Track 5 from Black One
Length: 00:08:04
Year: 2005
Track Description:
the transition from electric to this is really something to check out. sunn0))) used to be an EARTH tribute band.

SHOW LESS

4
Earth : Tethered to the Poleyester
as noted before, joe preston worked with earth once. and was also in the MELVINS!

SHOW MORE

Track 9 from HEX: Or Printing in the Infernal Method
Length: 00:04:42
Year: 2005
Track Description:
as noted before, joe preston worked with earth once. and was also in the MELVINS!

SHOW LESS

5
The Melvins/Lustmord : The Bloated Pope
i love this one live. i think DALE is my favorite drummer. he also drummed on like every track for Patty's PEE [...]

SHOW MORE

Track 2 from Pigs of the Roman Empire
Length: 00:03:45
Year: 2004
Track Description:
i love this one live. i think DALE is my favorite drummer. he also drummed on like every track for Patty's PEEPING TOM record.

SHOW LESS

6
Peeping Tom : Celebrity Death Match (feat. Kid Koala)
how 'bout a song 'bout colaberatin'? JEL & ODD helped produce this one. they both + Patty have had past colabs [...]

SHOW MORE

Track 8 from Peeping Tom
Length: 00:03:42
Year: 2006
Track Description:
how 'bout a song 'bout colaberatin'? JEL & ODD helped produce this one. they both + Patty have had past colabs with DOSEONE.

SHOW LESS

7
Dose One : The Universe in 6 Jumps
there is a smple dug up at the end of this song of "the Arm" from twin peaks. so that links dose to ANGELO BAD [...]

SHOW MORE

Track 3 from Ha
Length: 00:04:48
Year: 2005
Track Description:
there is a smple dug up at the end of this song of "the Arm" from twin peaks. so that links dose to ANGELO BADALAMENTI

SHOW LESS

8
Angelo Badalamenti & Kinny Landrum : Dark Lolita
this track was produced by david lynch. Now! how i make my next connection has a little jump to it. Mike Patto [...]

SHOW MORE

Track 0 from Wild At Heart
Length: 00:02:16
Year: 0000
Track Description:
this track was produced by david lynch. Now! how i make my next connection has a little jump to it. Mike Patton covered the "fire walk with me" title music with Fantomas. he also worked with the dillinger escape plan on an ep that Buddyhead released on vinyl. Buddyhead also realeases all the ICARUS LINE shit. so i throw in the last little bit of the song "when good dogs..." the part as the sound of a projecter out of film is spinning around and it jumps out at you with the last little "best you ever had" part. and i usd the vinyl not the cd. and the cool green marble vinyl at that.

SHOW LESS

9
The Icarus Line : Party the Baby off
good kicker fucking clothes off track. i saw the icarus line, and the dillinger escape plan open for Qotsa lik [...]

SHOW MORE

Track 13 from Penence Soiree
Length: 00:02:30
Year: 0000
Track Description:
good kicker fucking clothes off track. i saw the icarus line, and the dillinger escape plan open for Qotsa like 3 or 4 years ago. then the next year we saw the icarus line, and Nick Oleveri open for the Mark Lannegan band. and at that show, i met the dillinger escape plan and sledg and i shot the shit with Liam(bass for Dilli) like the whole show.

SHOW LESS

10
Mondo Generator : Four Corners
they played this song. the next night we saw the DILLINGER ESCAPE PLAN

SHOW MORE

Track 14 from A Drug Problem That Never Existed
Length: 00:05:35
Year: 2003
Track Description:
they played this song. the next night we saw the DILLINGER ESCAPE PLAN

SHOW LESS

11
Dillinger Escape Plan : We Are the Storm
on the real tape of this mix i only use the first two minutes of this song cause i hate emo dill. and it perfe [...]

SHOW MORE

Track 6 from Miss Machine
Length: 00:04:38
Year: 2004
Track Description:
on the real tape of this mix i only use the first two minutes of this song cause i hate emo dill. and it perfectly ends side one. this album was released on RELAPSE. so was the Neurosis dvd for the sun that never sets.

SHOW LESS

12
Neurosis : The Tide
for this song i used a version that is only on the dvd. what they did was inspired by an experiment performed [...]

SHOW MORE

Track 2 from A Sun That Never Sets
Length: 00:08:48
Year: 2001
Track Description:
for this song i used a version that is only on the dvd. what they did was inspired by an experiment performed by Alvin Lucier where he recorded himself in a room saying "I am sitting in a room". then replayed the recording and recorded the recording. after doing this 30 times what was left was no longer recognizable as a voice or words, but pure ringing sonic tones. Neurosis' alter ego TRIBES of NEUROT did this same process with the sun that never sets. they called it "a resonant sun". but did more and more repetitions for each song so "the Tide" is still slightly recognizable. at 4:55 i switch to the rgular album version for intensity. :)

SHOW LESS

13
High On Fire : Anointing Of Seer
also on RELAPSE, and produced by Steve Albini. who has worked with Neurosis, as well as GODSPEED YOU! BLACK EM [...]

SHOW MORE

Track 6 from Blessed Black Wings
Length: 00:05:39
Year: 2005
Track Description:
also on RELAPSE, and produced by Steve Albini. who has worked with Neurosis, as well as GODSPEED YOU! BLACK EMPEROR. and NOMEANSNO!

SHOW LESS

14
Godspeed You! Black Emperor : 9-15-00 (part two)
on my real tape i used "rockets fall" but too long for .org so this will have to do. canada produces some iner [...]

SHOW MORE

Track 2 from Yanqui U.X.O.
Length: 00:06:16
Year: 0000
Track Description:
on my real tape i used "rockets fall" but too long for .org so this will have to do. canada produces some ineresting things. the new NOMEANSNO album... is crazy.

SHOW LESS
Tag Board
You must log in to leave a tag
Stuff
Quick Jump
lord_bearded's other mixes
Related mixes
recent visitors
show all