[?]
Not a member? Sign-up now, it's free!
Login
[?]
These are links to some of the major sections in the mixtape collective.
Lists: Browse various lists that are generated by the loads of data we have collected.
Contests: Check out the latest contests, see previous winners, and find out how you can be a part
Music: Check out our ever-growing database of musical knowledge! Use it to find any artist, album, or track that has been entered since the birth of the site and rate and find detailed usage statistics.
Main
[?]
Tired of looking at the same old pages? Try checking out a random one, you never know what you might find...
Random!
Taking the Biggest Dump EVER: A ROUGH Mixtape.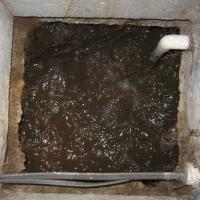 Taking the Biggest Dump EVER: A ROUGH Mixtape.
Created by:
sledgbrainerd
Tracks:
15
Length:
01:19:31
Keywords
1. Rough
2. Poop
3. Grunt
Created on
5/31/06 05:06pm
Level
6
Points
2670
Total visitors
156
Unique visitors
69
description:
This mix is for when you realize you are not going to be getting off of the toilet anytime soon, and you need something that feels your pain and will help you "fight the good fight".
tracklist
1
Boris : Naki Kyoku
These Japanese rockers are not messing around.

SHOW MORE

Track 4 from Akuma No Uta
Length: 00:12:22
Year: 2005
Track Description:
These Japanese rockers are not messing around.

SHOW LESS

2
Desert Sessions : Covered in Punks Blood
Not messin' around.

SHOW MORE

Track 3 from 9 & 10
Length: 00:01:43
Year: 2003
Track Description:
Not messin' around.

SHOW LESS

3
Moistboyz : I'm Gonna Kick Your Ass
Your ass will be kicked.

SHOW MORE

Track 8 from III
Length: 00:01:54
Year: 2002
Track Description:
Your ass will be kicked.

SHOW LESS

4
Botch : Contraction
This band has been hailed by a critics as "a sonic laxative".

SHOW MORE

Track 6 from Unifying Themes Redux
Length: 00:02:32
Year: 0000
Track Description:
This band has been hailed by a critics as "a sonic laxative".

SHOW LESS

5
The Dillinger Escape Plan w/ Mike Patton : When Good Dogs Do Bad Things
Yep, I managed to work Patton into yet another mix.

SHOW MORE

Track 3 from Irony is a Dead Scene
Length: 00:06:00
Year: 2002
Track Description:
Yep, I managed to work Patton into yet another mix.

SHOW LESS

6
Head Wound City : Street College
This is what is would sound like if The Locust made songs with the Blood Brothers. Oh wait. Shut up.

SHOW MORE

Track 4 from Head Wound City EP
Length: 00:00:56
Year: 2005
Track Description:
This is what is would sound like if The Locust made songs with the Blood Brothers. Oh wait. Shut up.

SHOW LESS

7
The Dillinger Escape Plan : Sunshine the Werewolf
Yes, there are two Dillinger songs on this mix. But they are with differant singers and both are when Dilling [...]

SHOW MORE

Track 2 from Miss Machine
Length: 00:04:17
Year: 2004
Track Description:
Yes, there are two Dillinger songs on this mix. But they are with differant singers and both are when Dillinger purists started hating the band. OH WELL!

SHOW LESS

8
Aphex Twin : At the Heart of It All [Nine Inch Nails]
This is a dark dark song.

SHOW MORE

Track 7 from Further Down the Spiral
Length: 00:07:14
Year: 1995
Track Description:
This is a dark dark song.

SHOW LESS

9
The Thrones : The Anguish of Bears
This one man band kicks ass. Hopefully he can kick the poop out of your ass, too. He is Joe Preston and he h [...]

SHOW MORE

Track 7 from Sperm Whale
Length: 00:04:11
Year: 2004
Track Description:
This one man band kicks ass. Hopefully he can kick the poop out of your ass, too. He is Joe Preston and he has been in the Melvins and Earth, and has played with Sunn0))). He is currently also in High On Fire. He kind of looks like a white skinned Homer Simpson. Badass.

SHOW LESS

10
High On Fire : Brother In The Wind
Play the ORIGINAL zelda to this song and tell me that this isn't the coolest shit you've ever heard. (Inside [...]

SHOW MORE

Track 3 from Blessed Black Wings
Length: 00:05:40
Year: 2005
Track Description:
Play the ORIGINAL zelda to this song and tell me that this isn't the coolest shit you've ever heard. (Inside joke alert)


SHOW LESS

11
Big Business : Technically Electrified
These guys are the bezt. Now they are in the Melvins also. Dude-radical.

SHOW MORE

Track 6 from Head for the Shallow
Length: 00:03:47
Year: 2004
Track Description:
These guys are the bezt. Now they are in the Melvins also. Dude-radical.

SHOW LESS

12
Crowbar : Repulsion in It's Splendid Beauty
Its like wincing through song.

SHOW MORE

Track 5 from Sonic Excess In It's Purest Form
Length: 00:03:58
Year: 2001
Track Description:
Its like wincing through song.

SHOW LESS

13
Mastodon : Hearts Alive
This is my favorite from this album, and these guys look like their dropping a huge turd while they play.

SHOW MORE

Track 9 from Leviathan
Length: 00:13:39
Year: 2004
Track Description:
This is my favorite from this album, and these guys look like their dropping a huge turd while they play.

SHOW LESS

14
Neurosis : Stones From The Sky
Most epic song ever.

SHOW MORE

Track 10 from A Sun That Never Sets
Length: 00:09:45
Year: 2001
Track Description:
Most epic song ever.

SHOW LESS

15
Nick Oliveri : I Want You to Die
This song is to bid your turds farewell.

SHOW MORE

Track 1 from Nick Oliveri Live at the Casbah 10/10/04
Length: 00:01:33
Year: 2004
Track Description:
This song is to bid your turds farewell.

SHOW LESS
Tag Board
You must log in to leave a tag
Stuff
Quick Jump
sledgbrainerd's other mixes
Related mixes
recent visitors
show all