[?]
Not a member? Sign-up now, it's free!
Login
[?]
These are links to some of the major sections in the mixtape collective.
Lists: Browse various lists that are generated by the loads of data we have collected.
Contests: Check out the latest contests, see previous winners, and find out how you can be a part
Music: Check out our ever-growing database of musical knowledge! Use it to find any artist, album, or track that has been entered since the birth of the site and rate and find detailed usage statistics.
Main
[?]
Tired of looking at the same old pages? Try checking out a random one, you never know what you might find...
Random!
From The B to the C they were there.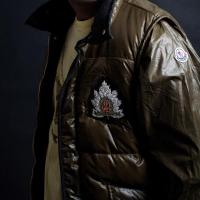 From The B to the C they were there.
Created by:
Azuken
Tracks:
13
Length:
00:57:12
Keywords
1. Mix Contest 5
2. Mix Contest 5
3. Mix Contest 5
Created on
11/02/06 04:52pm
Level
4
Points
1941
Total visitors
85
Unique visitors
45
This mix was ranked #16 out of 18 entries for this contest
description:
This is going to be a mixtape where I connect the first band to the Last band. No idea where this will end up at, but should be good.

There is also alot of homage to the mixtape "Fuck Hip Hop"
tracklist
1
Plus 44 : When Your Heart Stops Beating
This band (Plus 44) put this song out in 2006. Pretty decent song. The band features Mark Hoppus Who was in

SHOW MORE

Track 1 from When Your Heart Stops Beating (Single)
Length: 00:03:19
Year: 2006
Track Description:
This band (Plus 44) put this song out in 2006. Pretty decent song. The band features Mark Hoppus Who was in

SHOW LESS

2
Blink 182 : Adam's Song
A great song by a very good band in my opinion. Really fell off after pants and jacket. This band Has Travis B [...]

SHOW MORE

Track 7 from Enema Of The State
Length: 00:04:09
Year: 1999
Track Description:
A great song by a very good band in my opinion. Really fell off after pants and jacket. This band Has Travis Barker, Who was in

SHOW LESS

3
The Aquabats : Playdough!
I know this song wasnt on the album travis was son, but o-well. Travis was in the video for

SHOW MORE

Track 16 from The Fury Of
Length: 00:06:43
Year: 1997
Track Description:
I know this song wasnt on the album travis was son, but o-well. Travis was in the video for

SHOW LESS

4
Xzibit : Muthafucka
This track is an Xzibit song. Travis was in the video and he was walking his dog. His music has been played on [...]

SHOW MORE

Track 5 from Wepons of Mass Destruction
Length: 00:02:55
Year: 2004
Track Description:
This track is an Xzibit song. Travis was in the video and he was walking his dog. His music has been played on Adult Swim along with.

SHOW LESS

5
MF Doom : Rhymes Like Dimes
MF Doom. And amazing artist who has released alot of albums. One of his albums was produced by Danger Mouse wh [...]

SHOW MORE

Track 3 from Operation: Doomsday
Length: 00:04:18
Year: 1999
Track Description:
MF Doom. And amazing artist who has released alot of albums. One of his albums was produced by Danger Mouse who also produced.

SHOW LESS

6
Gorillaz : O Green World
The whole gorillaz album Demon Days. Amazing album. There was a rapper that was featured on the first album an [...]

SHOW MORE

Track 4 from Demon Days
Length: 00:04:31
Year: 2005
Track Description:
The whole gorillaz album Demon Days. Amazing album. There was a rapper that was featured on the first album and his name was....

SHOW LESS

7
Del tha Funkee Homosapien : Why Ya Want to Get Funkee...
Del tha Funkee Homosapien is amazing. Nuff said. He was in a collabo called Deltron3030 with Dan The Automator [...]

SHOW MORE

Track 3 from Future Development
Length: 00:05:16
Year: 2001
Track Description:
Del tha Funkee Homosapien is amazing. Nuff said. He was in a collabo called Deltron3030 with Dan The Automator who produced

SHOW LESS

8
Dr. Octagon : Waiting List (DJ Shadow / Automator Mix)
Amazing song, DJ shadow owns it. but thats not where im heading. Dr octagon was in a group called

SHOW MORE

Track 19 from Dr. Octagonecologyst
Length: 00:05:09
Year: 1997
Track Description:
Amazing song, DJ shadow owns it. but thats not where im heading. Dr octagon was in a group called

SHOW LESS

9
Ultramagnetic MC's : Critical Beatdown
Ultramagnetic MC's. Amazing stuff. This song was featured on the Grand Theft Auto: San Andreas soundtrack. alo [...]

SHOW MORE

Track 13 from Critical Beatdown
Length: 00:04:06
Year: 1988
Track Description:
Ultramagnetic MC's. Amazing stuff. This song was featured on the Grand Theft Auto: San Andreas soundtrack. along with.

SHOW LESS

10
Gang Starr : Betrayal (feat. Scarface)
Gangstar. Amazing band. It featured DJ premier who produced tracks for tons of artist. Including.

SHOW MORE

Track 13 from Full Clip: A Decade of Gang Starr (Disc 2)
Length: 00:04:51
Year: 1999
Track Description:
Gangstar. Amazing band. It featured DJ premier who produced tracks for tons of artist. Including.

SHOW LESS

11
Mos Def : Fear Not of Man
Mos Def. I have recently got into mos def. He is an amazing rapper. He was also in the group called.

SHOW MORE

Track 1 from Black On Both Sides
Length: 00:04:29
Year: 1999
Track Description:
Mos Def. I have recently got into mos def. He is an amazing rapper. He was also in the group called.

SHOW LESS

12
Black Star : Astronomy (8th Light)
Black Star. This is my favorite track by them. Along with mos def, this band also included.

SHOW MORE

Track 2 from Black Star
Length: 00:03:23
Year: 2002
Track Description:
Black Star. This is my favorite track by them. Along with mos def, this band also included.

SHOW LESS

13
Talib Kweli : Waiting for the DJ
Talib Kweli. Another amazing rapper. And that is how Plus44, a new age punk band is related to one of the most [...]

SHOW MORE

Track 6 from Quality
Length: 00:04:03
Year: 2002
Track Description:
Talib Kweli. Another amazing rapper. And that is how Plus44, a new age punk band is related to one of the most amazing rappers ever. Talib Kweli.

SHOW LESS
Tag Board
You must log in to leave a tag
Stuff
Quick Jump
Azuken's other mixes
Related mixes
recent visitors
show all