[?]
Not a member? Sign-up now, it's free!
Login
[?]
These are links to some of the major sections in the mixtape collective.
Lists: Browse various lists that are generated by the loads of data we have collected.
Contests: Check out the latest contests, see previous winners, and find out how you can be a part
Music: Check out our ever-growing database of musical knowledge! Use it to find any artist, album, or track that has been entered since the birth of the site and rate and find detailed usage statistics.
Main
[?]
Tired of looking at the same old pages? Try checking out a random one, you never know what you might find...
Random!
Connections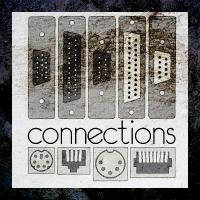 Connections
Created by:
eric
Tracks:
18
Length:
01:15:26
Keywords
1. Mix Contest 5
2. Mix Contest 5
3. Mix Contest 5
Created on
10/29/06 09:50pm
Level
6
Points
2916
Total visitors
144
Unique visitors
57
This mix was ranked #6 out of 18 entries for this contest
description:
Music trivia sticks in my head like pubic hair to Velcro. I started this mix on paper, trying to flex my musical knowledge as hard as possible, but soon realized that as a mix, it sucked. Thusly, I wadded the paper up and started again.

My second try, the theme: a listenable mix that connects two *very* unrelated artists.

Enjoi!
tracklist
1
The Beatles : You Never Give Me Your Money
If I had to pick just one Beatles album, this might just be it. This song captures the versatility of the band [...]

SHOW MORE

Track 9 from Abbey Road
Length: 00:04:04
Year: 1969
Track Description:
If I had to pick just one Beatles album, this might just be it. This song captures the versatility of the band and never fails to give me goosebumps.

SHOW LESS

2
Brian Eno : Dead Finks Don't Talk
Somewhat overlooked, Eno was prog before prog existed.

Connection: through Ringo's new-fangled mus [...]

SHOW MORE

Track 8 from Here Come the Warm Jets
Length: 00:04:22
Year: 2004
Track Description:
Somewhat overlooked, Eno was prog before prog existed.

Connection: through Ringo's new-fangled musical endeavors, Eno is connected through a fellow bandmate in Roxy Music.

SHOW LESS

3
King Crimson : Epitaph
While I can't say that KC is on my regular listening list, they do deserve credit.

Connection: a l [...]

SHOW MORE

Track 3 from In the Court of the Crimson King
Length: 00:08:25
Year: 1969
Track Description:
While I can't say that KC is on my regular listening list, they do deserve credit.

Connection: a lil' album by Fripp & Eno called Evening Star. A prog guitarist's wet dream.

SHOW LESS

4
tool : Sweat
I don't like to talk about Tool very much these days, but damn if this song doesn't still rock my socks (off m [...]

SHOW MORE

Track 1 from Opiate
Length: 00:03:46
Year: 1992
Track Description:
I don't like to talk about Tool very much these days, but damn if this song doesn't still rock my socks (off my feet onto my ass).

Connection: KC toured with Tool on their 2001 Lateralus tour. I was there to see all the 'hardcore' Tool fans boo Fripp.

Fuck those kids.

SHOW LESS

5
A Perfect Circle : 3 Libras

I also miss this era of A perfect Circle. All my heroes are dying.

Connection: You think I ju [...]

SHOW MORE

Track 6 from Mer De Noms
Length: 00:03:41
Year: 2003
Track Description:

I also miss this era of A perfect Circle. All my heroes are dying.

Connection: You think I just used the obvious connection of Maynard to Maynard, but I didn't. I'm using the Billy Howerdell to APC connection. Ha.

SHOW LESS

6
Kyuss : Demon Cleaner
Since I was 16 or 17, this song has made it on a shit ton of my personal mixes.

Connection: Scott R [...]

SHOW MORE

Track 5 from Muchas Gracias
Length: 00:05:05
Year: 2000
Track Description:
Since I was 16 or 17, this song has made it on a shit ton of my personal mixes.

Connection: Scott Reeder, bassist for Kyuss once joined Tool on stage for an epic cover of this song.

SHOW LESS

7
Queens of the Stone Age : If Only
Listening to this song makes me miss the old version of QOTSA, before Homme's ego got the best of him.
SHOW MORE
Track 3 from Queens of the Stone Age
Length: 00:03:20
Year: 1998
Track Description:
Listening to this song makes me miss the old version of QOTSA, before Homme's ego got the best of him.

Connection: Kyuss grew up, put away the bong (or at least the peyote) and turned into this band.

Bonus points for me, as this song was recorded by Kyuss AND QOTSA on different albums. Yar.

SHOW LESS

8
Nirvana : Plateau
As influential as Nirvana was when I was an angsty 13 year old, it's kind of funny that the only song that I c [...]

SHOW MORE

Track 10 from Unplugged in New York
Length: 00:03:37
Year: 1994
Track Description:
As influential as Nirvana was when I was an angsty 13 year old, it's kind of funny that the only song that I can really stomach by them these days is a Meat Puppets cover.

Connection: Dave Grohl recorded drums for their album, Songs for the Deaf.

ps -- is it too much to ask that Dave not ever make any more music again, ever?

SHOW LESS

9
Murder City Devils : Press Gang
This song kicks more ass than Goro (aka the PRINCE OF PAIN) from the Mortal Kombat movie. With swords.
SHOW MORE
Track 16 from R.I.P.
Length: 00:03:45
Year: 2003
Track Description:
This song kicks more ass than Goro (aka the PRINCE OF PAIN) from the Mortal Kombat movie. With swords.

Connection: Nirvana's Kurdt Cobain was married to Courtney "the amazing human asshole" Love who was in this band called Hole. Leslie Hardy of MCD was also in this band.

SHOW LESS

10
Big Business : Easter Romantic
Big Business is fucking fierce. I've never heard so much sound come from a drum and bass combo.

Co [...]

SHOW MORE

Track 5 from Head for the Shallow
Length: 00:05:09
Year: 2004
Track Description:
Big Business is fucking fierce. I've never heard so much sound come from a drum and bass combo.

Connection: Coady Willis, a monkey-fucking-drummer, was in MCD with Leslie Hardey.

SHOW LESS

11
The Melvins : A History of Bad Men
SLOW MOTION ROCK.

Connection: You think I'd take the easy route of linking Coady to The Melvins bec [...]

SHOW MORE

Track 8 from (a) Senile Animal
Length: 00:06:42
Year: 2006
Track Description:
SLOW MOTION ROCK.

Connection: You think I'd take the easy route of linking Coady to The Melvins because he actually played drums on this album, but I'm not. Jared, the other half of Big Biz was in a band called The Whip which featured Mr. Joe Preston who was in an earlier incarnation of The Melvins. BAM.

SHOW LESS

12
Fantomas : 04/05/05
Intermission.

Connection: The Melvin's King Buzzo is a big part of Fantomas -- I think he does thei [...]

SHOW MORE

Track 5 from Suspended Animation
Length: 00:00:30
Year: 2005
Track Description:
Intermission.

Connection: The Melvin's King Buzzo is a big part of Fantomas -- I think he does their laundry while they are on tour. I'm not sure.

SHOW LESS

13
Peeping Tom : We're Not Alone Remix (feat. Dub Trio)
This track always makes me smile.

Connection: Mike Patton is the drum tech for Fantomas, I think an [...]

SHOW MORE

Track 11 from Peeping Tom
Length: 00:05:10
Year: 2006
Track Description:
This track always makes me smile.

Connection: Mike Patton is the drum tech for Fantomas, I think and also designed the europe-only vinyl for this album, I think.

SHOW LESS

14
Jel : Mislead
Jel is one of those hip-hop producers that has such a definitive sound. This is one of his few tracks that rea [...]

SHOW MORE

Track 10 from Soft Money
Length: 00:01:56
Year: 2006
Track Description:
Jel is one of those hip-hop producers that has such a definitive sound. This is one of his few tracks that really sounds nothing like him.

Connection: He shows up on a Peeping Tom track.

SHOW LESS

15
Themselves : Directions to my Special Place
I love this song. That's all.


Connection: The official Van Morrison fan club sued Dose and Je [...]

SHOW MORE

Track 2 from Them
Length: 00:04:34
Year: 2000
Track Description:
I love this song. That's all.


Connection: The official Van Morrison fan club sued Dose and Jel for naming their hip-hop duo "Them." They changed it to "Themselves." And lived happily ever after.

SHOW LESS

16
Aesop Rock : Night Light
A really swell 'alternative take' on the freshman dorm favourite, Daylight.

Connection: Dose and Ae [...]

SHOW MORE

Track 2 from Daylight EP
Length: 00:04:16
Year: 2002
Track Description:
A really swell 'alternative take' on the freshman dorm favourite, Daylight.

Connection: Dose and Aes used to be tight (and even recorded a few cuts together), but I think those ties have been severed, since Aes is too 'hip' these days.

SHOW LESS

17
RJD2 : Final Frontier Remix
Connection: Aes drops a few word-nerd verses on this cut. He even namechecks Mega Man. Shit yes.

SHOW MORE

Track 3 from The Horror
Length: 00:04:12
Year: 2003
Track Description:
Connection: Aes drops a few word-nerd verses on this cut. He even namechecks Mega Man. Shit yes.

SHOW LESS

18
MF Doom : Rapp Snitch Knishes
This song features one of the most savage samples of all time. Seriously. Ask Sledg.

Connection: RJ [...]

SHOW MORE

Track 13 from MM..Food?
Length: 00:02:52
Year: 2004
Track Description:
This song features one of the most savage samples of all time. Seriously. Ask Sledg.

Connection: RJD2 has produced & remixed a few MF cuts.

Viola!

SHOW LESS
Tag Board
You must log in to leave a tag
Stuff
Quick Jump
eric's other mixes
Related mixes
recent visitors
show all