[?]
Not a member? Sign-up now, it's free!
Login
[?]
These are links to some of the major sections in the mixtape collective.
Lists: Browse various lists that are generated by the loads of data we have collected.
Contests: Check out the latest contests, see previous winners, and find out how you can be a part
Music: Check out our ever-growing database of musical knowledge! Use it to find any artist, album, or track that has been entered since the birth of the site and rate and find detailed usage statistics.
Main
[?]
Tired of looking at the same old pages? Try checking out a random one, you never know what you might find...
Random!
biting my nails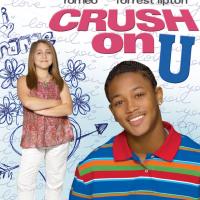 biting my nails
Created by:
the_moviegoer
Tracks:
20
Length:
01:14:26
Keywords
1. crush
2. awkward
3. interracial
Created on
10/14/07 09:37pm
Level
5
Points
2137
Total visitors
49
Unique visitors
21
description:
i told the guy that i've been flirting with for a year that i have a really huge crush on him. it's pretty awkward right now.

this is the mix for him. i'm not going to give it to him. too awkward.
tracklist
1
Feist : 1234
yea i have a pretty big crush on you.

SHOW MORE

Track 9 from The Reminder
Length: 00:03:03
Year: 2007
Track Description:
yea i have a pretty big crush on you.

SHOW LESS

2
Peter Bjorn and John : Let's Call it Off
ah, shit, if you don't feel the same way, then just forget it said it

SHOW MORE

Track 8 from Writer's Block
Length: 00:04:05
Year: 2006
Track Description:
ah, shit, if you don't feel the same way, then just forget it said it

SHOW LESS

3
the blow : Baby (Eat a critter, feel it's wrath)
don't shit me out!

SHOW MORE

Track 4 from Paper Television
Length: 00:03:09
Year: 2006
Track Description:
don't shit me out!

SHOW LESS

4
Braid : American Typewriter
i'm trying something that isn't just drinking and having sex. i'm bad at it, sorry.

SHOW MORE

Track 9 from The Age of Octeen
Length: 00:03:21
Year: 0000
Track Description:
i'm trying something that isn't just drinking and having sex. i'm bad at it, sorry.

SHOW LESS

5
Fiona Apple : Fast as You Can
yea, i'm pretty crazy. but i think we'd be ok together. so, are we going to do this or what?

SHOW MORE

Track 7 from When The Pawn...
Length: 00:04:40
Year: 1999
Track Description:
yea, i'm pretty crazy. but i think we'd be ok together. so, are we going to do this or what?

SHOW LESS

6
Dismemberment Plan : What Do You Want Me To Say?
if you are afraid that i'm not genuine, let me know what you want me to do to let you know that i do mean it. [...]

SHOW MORE

Track 3 from Emergency & I
Length: 00:04:18
Year: 1999
Track Description:
if you are afraid that i'm not genuine, let me know what you want me to do to let you know that i do mean it.

SHOW LESS

7
Interpol : Say Hello to the Angels
i think you're really hot, by the way.

SHOW MORE

Track 5 from Turn on the Bright Lights
Length: 00:04:28
Year: 2002
Track Description:
i think you're really hot, by the way.

SHOW LESS

8
Le Loup : We are Gods! We are Wolves!
"did you ever wish that we were one?"

c'mon, you've thought about it too.

SHOW MORE

Track 6 from The Throne of the Third Heaven of the Nations' Millenium General Assembly
Length: 00:03:17
Year: 0000
Track Description:
"did you ever wish that we were one?"

c'mon, you've thought about it too.

SHOW LESS

9
Minus the Bear : The Fix
remember that time we made out in the bathroom of that house party? yea, that was pretty sweet.

SHOW MORE

Track 4 from Menos El Oso
Length: 00:03:31
Year: 2005
Track Description:
remember that time we made out in the bathroom of that house party? yea, that was pretty sweet.

SHOW LESS

10
TV On The Radio : Wolf Like Me
i'm not into role play, but i'd wear a little red riding hood costume if you want to be the big bad wolf.

SHOW MORE

Track 5 from Return to Cookie Mountain
Length: 00:04:37
Year: 0000
Track Description:
i'm not into role play, but i'd wear a little red riding hood costume if you want to be the big bad wolf.

SHOW LESS

11
Melanie : Brand New Key
are you avoiding me? please, let's just go on a bike ride.

SHOW MORE

Track 3 from The Very best Of
Length: 00:02:26
Year: 0000
Track Description:
are you avoiding me? please, let's just go on a bike ride.

SHOW LESS

12
Metric : Combat Baby
i like kickin' it with you more than i like kickin' it with all those other guys

SHOW MORE

Track 4 from Old World Underground, Where Are You Now?
Length: 00:03:29
Year: 2003
Track Description:
i like kickin' it with you more than i like kickin' it with all those other guys

SHOW LESS

13
Atmosphere : Reflections
i have papers to write and books to read right now. why am i making this mix? oh, wait, i can't concentrate. [...]

SHOW MORE

Track 4 from Seven's Travels
Length: 00:04:49
Year: 2003
Track Description:
i have papers to write and books to read right now. why am i making this mix? oh, wait, i can't concentrate.

SHOW LESS

14
The Bird And The Bee : Fucking Boyfriend
i'll even quit smoking. no one likes kissing an ashtray and you deserve the freshest breath there is. so you [...]

SHOW MORE

Track 3 from The Bird And The Bee
Length: 00:03:15
Year: 2007
Track Description:
i'll even quit smoking. no one likes kissing an ashtray and you deserve the freshest breath there is. so you know, be my fucking boyfriend.

SHOW LESS

15
Bjork : It's Oh So Quiet
this caught me off guard as well, ok?

SHOW MORE

Track 4 from Post
Length: 00:03:38
Year: 1995
Track Description:
this caught me off guard as well, ok?

SHOW LESS

16
Camera Obscura : If Looks Could Kill
seriously, you're really hot.

SHOW MORE

Track 8 from Let's get out of this country
Length: 00:03:29
Year: 2006
Track Description:
seriously, you're really hot.

SHOW LESS

17
The Smiths : This Charming Man
i'm going to try and pull myself together. and we should really go for a bike ride soon.

SHOW MORE

Track 6 from The Smiths
Length: 00:02:42
Year: 1984
Track Description:
i'm going to try and pull myself together. and we should really go for a bike ride soon.

SHOW LESS

18
The Postal Service : Nothing Better
really, there's no sense in being reasonable. oh i know relationships suck and usually turn to shit, but let' [...]

SHOW MORE

Track 4 from Give Up
Length: 00:03:46
Year: 2003
Track Description:
really, there's no sense in being reasonable. oh i know relationships suck and usually turn to shit, but let's just fucking date!

SHOW LESS

19
Rilo Kiley : With Arms Outstretched
i can't wait around forever, by the way.

SHOW MORE

Track 10 from The Execution Of All Things
Length: 00:03:45
Year: 2002
Track Description:
i can't wait around forever, by the way.

SHOW LESS

20
Queens of the Stone Age : No One Knows
we can keep it secret for a while, i like when it's ambigious to everyone else. but we should make out soon. [...]

SHOW MORE

Track 2 from Songs for the Deaf
Length: 00:04:38
Year: 2002
Track Description:
we can keep it secret for a while, i like when it's ambigious to everyone else. but we should make out soon.

SHOW LESS
Tag Board
You must log in to leave a tag
Stuff
Quick Jump
the_moviegoer's other mixes
Related mixes
recent visitors
show all