[?]
Not a member? Sign-up now, it's free!
Login
[?]
These are links to some of the major sections in the mixtape collective.
Lists: Browse various lists that are generated by the loads of data we have collected.
Contests: Check out the latest contests, see previous winners, and find out how you can be a part
Music: Check out our ever-growing database of musical knowledge! Use it to find any artist, album, or track that has been entered since the birth of the site and rate and find detailed usage statistics.
Main
[?]
Tired of looking at the same old pages? Try checking out a random one, you never know what you might find...
Random!
Introductions, Part II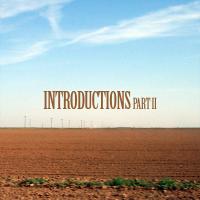 Introductions, Part II
Created by:
eric
Tracks:
20
Length:
01:13:47
Keywords
1. Opening
2. Introductions
3. Favorite
Created on
11/09/06 10:54pm
Level
7
Points
3312
Total visitors
85
Unique visitors
50
description:
Setting the tone for what is yet to come, the opening track is among the most important ones. Thusly, I had the inspiration to pick through my collection and select a few of my favourite album-openers.

The album opens with a barrage but quickly mellows down, leading way to a few songs dropped on me as a child.

Part II of III.
tracklist
1
The Advantage : Megaman 2: Flashman
Of any videogame that I've ever played, Megaman 2 has the most savage soundtrack and The Advantage definitely [...]

SHOW MORE

Track 1 from The Advantage
Length: 00:02:08
Year: 0000
Track Description:
Of any videogame that I've ever played, Megaman 2 has the most savage soundtrack and The Advantage definitely do it justice.

Little known fact: I once had my picture in Nintendo Power magazine. Boo yah.

SHOW LESS

2
Dead Low Tide : Barrel Vault
Startling transition with a powerhouse of sound. Spencer delivers his shit in fine form.

SHOW MORE

Track 1 from Dead Low Tide
Length: 00:01:54
Year: 2003
Track Description:
Startling transition with a powerhouse of sound. Spencer delivers his shit in fine form.

SHOW LESS

3
Alice in Chains : Them Bones
Surprisingly, this is one of the few 'I liked them in highschool' bands that I still enjoy listening to.

SHOW MORE

Track 1 from Dirt
Length: 00:02:29
Year: 1990
Track Description:
Surprisingly, this is one of the few 'I liked them in highschool' bands that I still enjoy listening to.

SHOW LESS

4
Death from Above 1979 : Better Off Dead
I'm not a huge DFA1979 fan, but damn if this cover doesn't rock my toe socks.

I like listening to t [...]

SHOW MORE

Track 1 from Romance Bloody Romance
Length: 00:02:17
Year: 2005
Track Description:
I'm not a huge DFA1979 fan, but damn if this cover doesn't rock my toe socks.

I like listening to this when I drive really fast and recklessly -- it makes me feel like a sexy badass.

SHOW LESS

5
Refused : Worms Of The Senses/Faculties Of The Skull
I fucking miss this band -- they could have moved mountains. mountains.

Chop off the into and the o [...]

SHOW MORE

Track 1 from The Shape of Punk to Come: A Chimerical Bombation in 12 Bursts
Length: 00:07:05
Year: 1998
Track Description:
I fucking miss this band -- they could have moved mountains. mountains.

Chop off the into and the outro and crossfade with the previous track and you've got something wonderful.

SHOW LESS

6
The Dillinger Escape Plan w/ Mike Patton : Hollywood Squares
I still remember the first time I heard this -- I nearly lost bowel control.

I wish they'd make li [...]

SHOW MORE

Track 1 from Irony is a Dead Scene
Length: 00:04:08
Year: 2002
Track Description:
I still remember the first time I heard this -- I nearly lost bowel control.

I wish they'd make like 40 more albums together.

SHOW LESS

7
The Jerky Boys : Pablo Honey
Intermission.

We miss you, Pablo.

SHOW MORE

Track 1 from Jerky Boys II
Length: 00:00:41
Year: 0000
Track Description:
Intermission.

We miss you, Pablo.

SHOW LESS

8
Portishead : Mysterons
Capitalize on the intermission and traverse in a totally new direction.

SHOW MORE

Track 1 from Dummy
Length: 00:05:06
Year: 1994
Track Description:
Capitalize on the intermission and traverse in a totally new direction.

SHOW LESS

9
The Avalanches : Since I Left You
This is my song for driving to work in the rain with the heat turned way the fuck up.

SHOW MORE

Track 1 from Since I Left You...
Length: 00:04:17
Year: 2001
Track Description:
This is my song for driving to work in the rain with the heat turned way the fuck up.

SHOW LESS

10
RJD2 : The Horror
Pick it up a notch.

It's not my favourite RJD2 cut, but you can't deny that this was a badass way t [...]

SHOW MORE

Track 1 from Deadringer
Length: 00:04:11
Year: 2002
Track Description:
Pick it up a notch.

It's not my favourite RJD2 cut, but you can't deny that this was a badass way to open the debut-album with.

SHOW LESS

11
The Go! Team : Panther Dash
This song is fast and sharp but strangely soothing -- like fire or radioactive gases.

SHOW MORE

Track 11 from Thunder, Lightning, Strike
Length: 00:02:50
Year: 2005
Track Description:
This song is fast and sharp but strangely soothing -- like fire or radioactive gases.

SHOW LESS

12
Pretty Lights : Short Line
Smooth production that rides the tails of track 10.

These guys are giving their album away on their [...]

SHOW MORE

Track 1 from Taking Up Your Precious Time
Length: 00:02:59
Year: 2006
Track Description:
Smooth production that rides the tails of track 10.

These guys are giving their album away on their website. neat.

SHOW LESS

13
King Geedorah : Fazers
If my mixtape had a moneyshot, this might just be it.

Rule number one: keep your fazers on stun.

SHOW MORE

Track 1 from Take Me To Your Leader
Length: 00:03:17
Year: 0000
Track Description:
If my mixtape had a moneyshot, this might just be it.

Rule number one: keep your fazers on stun.

SHOW LESS

14
Ween : Take Me Away
Sometimes, I dance alone, usually at night, usually to this song.

It may seem rough, but you'd be a [...]

SHOW MORE

Track 1 from Chocolate and Cheese
Length: 00:03:00
Year: 1994
Track Description:
Sometimes, I dance alone, usually at night, usually to this song.

It may seem rough, but you'd be amazed at how wonderful this transition sounds with a little crossfade action.

SHOW LESS

15
Talking Heads : Life During Wartime
This era of the band always makes them seem a bit larger than life.

SHOW MORE

Track 7 from Stop Making Sense: Special New Edition
Length: 00:05:51
Year: 1999
Track Description:
This era of the band always makes them seem a bit larger than life.

SHOW LESS

16
Van Morrison : Astral Weeks
This song makes me feel light and giddy like when I got crushes on girls in middle school.

SHOW MORE

Track 1 from Astral Weeks
Length: 00:07:06
Year: 1968
Track Description:
This song makes me feel light and giddy like when I got crushes on girls in middle school.

SHOW LESS

17
Joni Mitchell : All I Want
See above description.

SHOW MORE

Track 1 from Blue
Length: 00:03:33
Year: 1971
Track Description:
See above description.

SHOW LESS

18
James Taylor : Something In The Way She Moves
This song has childhood written all over it.

SHOW MORE

Track 1 from Greatest Hits
Length: 00:03:13
Year: 1976
Track Description:
This song has childhood written all over it.

SHOW LESS

19
Karate : Original Spies
Leave on a medium-tempo jazzy number.

SHOW MORE

Track 1 from Some Boots
Length: 00:06:48
Year: 2000
Track Description:
Leave on a medium-tempo jazzy number.

SHOW LESS

20
The Smashing Pumpkins : Sinfony
Roll credits.

SHOW MORE

Track 1 from Earphoria
Length: 00:00:54
Year: 0000
Track Description:
Roll credits.

SHOW LESS
Tag Board
You must log in to leave a tag
Stuff
Quick Jump
eric's other mixes
Related mixes
recent visitors
show all