[?]
Not a member? Sign-up now, it's free!
Login
[?]
These are links to some of the major sections in the mixtape collective.
Lists: Browse various lists that are generated by the loads of data we have collected.
Contests: Check out the latest contests, see previous winners, and find out how you can be a part
Music: Check out our ever-growing database of musical knowledge! Use it to find any artist, album, or track that has been entered since the birth of the site and rate and find detailed usage statistics.
Main
[?]
Tired of looking at the same old pages? Try checking out a random one, you never know what you might find...
Random!
FUCK THE CLASS OF 2001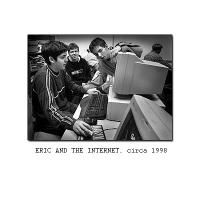 FUCK THE CLASS OF 2001
Created by:
eric
Tracks:
16
Length:
01:10:57
Keywords
1. Mix Contest 19
2. Mix Contest 19
3. Mix Contest 19
Created on
1/29/08 10:23pm
Level
6
Points
2663
Total visitors
110
Unique visitors
65
This mix was ranked #2 out of 14 entries for this contest
description:
Despite being raised on the ultra-solid musical tastes of my parents, I dabbled in some fairly questionable musical material in my highschool years. While it is a bit embarrassing, I do find it necessary to remember one's roots, for better or worse.

In other words, keep it real, y'allz.
tracklist
1
tool : Prison Sex
I'll just get it out there -- I was a big time Tool fan. Maynard was my pope -- totally infallible.

SHOW MORE
Track 2 from Undertow
Length: 00:04:56
Year: 1993
Track Description:
I'll just get it out there -- I was a big time Tool fan. Maynard was my pope -- totally infallible.

I used to play this song with my 'band'. The drummer's family inherited this orchard with an old farmhouse in the middle. It was abandoned. It was a mile or two from anyone else. We had free reign there. Real 'Lord of the Flies' type shit.

We saved up all year and bought as many amps and speaker cabinets as we could. I had at least 500 watts and 12 12" behind my Les Paul. I think I'm partially deaf in my left ear thanks to that summer.

SHOW LESS

2
At The Drive-In : Quarantined
Jeryl and I, doing our first long-distance road trip, buy this album at a Best Buy in northern Washington. We [...]

SHOW MORE

Track 9 from Relationship of Command
Length: 00:05:24
Year: 2000
Track Description:
Jeryl and I, doing our first long-distance road trip, buy this album at a Best Buy in northern Washington. We listen to it for nearly 8 hours straight. Since then, it's been played on nearly every long-distance driving treks.

SHOW LESS

3
Cake : Cool Blue Reason
This song, combined with Dr. Dre's 'The Chronic' is why I love Moog synths.

SHOW MORE

Track 12 from Prolonging the Magic
Length: 00:03:27
Year: 1998
Track Description:
This song, combined with Dr. Dre's 'The Chronic' is why I love Moog synths.

SHOW LESS

4
Far : Joining the Circus
Not really that great of a song, but it reminds me of an old friend that I've since lost complete and utter co [...]

SHOW MORE

Track 10 from Tin Cans With Strings to You
Length: 00:03:50
Year: 1996
Track Description:
Not really that great of a song, but it reminds me of an old friend that I've since lost complete and utter contact with. The worst part? I have no desire to contact him.

Tidbit: the singer of this band, Jonah Matranga, turned out to be one of the biggest douchebags to ever grace a mic. Srsly.

SHOW LESS

5
Sunny Day Real Estate : Killed by an Angel
Another introduction credit to the old friend.

Tidbit: the singer of this band, Jeremy Enigk, turne [...]

SHOW MORE

Track 1 from The Rising Tide
Length: 00:04:55
Year: 2000
Track Description:
Another introduction credit to the old friend.

Tidbit: the singer of this band, Jeremy Enigk, turned out to be another big douchebag.

SHOW LESS

6
The Jerky Boys : Uncle Freddie
At 15, I was pretty sure this was the funniest thing to exist on the planet.

SHOW MORE

Track 21 from The Jerky Boys
Length: 00:02:52
Year: 0000
Track Description:
At 15, I was pretty sure this was the funniest thing to exist on the planet.

SHOW LESS

7
The Smashing Pumpkins : Muzzle
As of 2007, I've vowed to ignore anything Corgan does in the future, thus he further tarnish some pretty decen [...]

SHOW MORE

Track 12 from Mellon Collie and the Infinite Sadness Disc 1
Length: 00:03:44
Year: 1995
Track Description:
As of 2007, I've vowed to ignore anything Corgan does in the future, thus he further tarnish some pretty decent music.

In the nineties, I went through three copies of this album.

SHOW LESS

8
David Bowie : Suffragette City
If it wasn't for my father, I could be listening to Fallout Boy right now. Thanks, Pa!

SHOW MORE

Track 10 from The Rise and Fall of Ziggy Stardust and the Spiders From Mars
Length: 00:03:24
Year: 1972
Track Description:
If it wasn't for my father, I could be listening to Fallout Boy right now. Thanks, Pa!

SHOW LESS

9
Jeff Buckley : I Woke up in a Strange Place
A chubby girl with a crush on me bestowed this CD upon me. Mighty swell of her.

This song slays me. [...]

SHOW MORE

Track 2 from Mystery White Boy
Length: 00:05:05
Year: 0000
Track Description:
A chubby girl with a crush on me bestowed this CD upon me. Mighty swell of her.

This song slays me. So raw. "I guess this is the time when my best intentions become passengers".

SHOW LESS

10
Incubus : Summer Romance (Anti-Gravity Love Song)
Embarrassing, but it reminds me of the girl I chased throughout my highschool years.

Years later, [...]

SHOW MORE

Track 9 from S.C.I.E.N.C.E.
Length: 00:04:26
Year: 1997
Track Description:
Embarrassing, but it reminds me of the girl I chased throughout my highschool years.

Years later, we grew up and started dating. Every once and awhile, I sneak this song on a mixtape for her, just to remind her of how long I've been batshit crazy about her.

SHOW LESS

11
Botch : C Thomas Howell as The "Soul Man"
This shit blew my mind in 2000. I obtained a super rare bootleg from a friend. There was about 5 minutes of sp [...]

SHOW MORE

Track 4 from We Are The Romans
Length: 00:04:44
Year: 2000
Track Description:
This shit blew my mind in 2000. I obtained a super rare bootleg from a friend. There was about 5 minutes of space left on the 2X CD-R (L337), so he put this song on at the end. Fuck me.

SHOW LESS

12
A Perfect Circle : The Hollow
Years ago, being the big Tool fan, I obtained a copy of a bootleg from one of the very first live APC shows. T [...]

SHOW MORE

Track 1 from Mer De Noms
Length: 00:03:00
Year: 2003
Track Description:
Years ago, being the big Tool fan, I obtained a copy of a bootleg from one of the very first live APC shows. This was before they had a website or an album or any sort of following. I shared complete admiration of this CD with the members of the band I was currently in. We poured over every note and every word. I know it sounds silly, but for about a year or so, until they released their first album, A Perfect Circle was *our* band.

Tidbit: the singer of this band, Maynard James Keenan, turned out to be a big douchebag.

Tidbit II: This was the bootleg that contained the Botch track.

SHOW LESS

13
Ani DiFranco : Gravel
I used to catch a ride at 6:30am with my friend and his older sister. She drove a beat up Tercel. She listened [...]

SHOW MORE

Track 3 from Living in Clip
Length: 00:04:11
Year: 1997
Track Description:
I used to catch a ride at 6:30am with my friend and his older sister. She drove a beat up Tercel. She listened to this cassette tape every single day. She also smoked like 5 cigarettes on the way to school, with the windows up and the heat on.

SHOW LESS

14
Isis : Life Under The Swatter
My friend's older sister also gave a ride to her hardcore friend, Tanner.

He had a mohawk and had [...]

SHOW MORE

Track 2 from The Mosquito Control EP
Length: 00:05:50
Year: 1998
Track Description:
My friend's older sister also gave a ride to her hardcore friend, Tanner.

He had a mohawk and had a spike leather jacket. In the small town that I lived in, he was about as hardcore as they came.

He gave me a tape with this ISIS song on it. What a badass.

SHOW LESS

15
Led Zeppelin : Moby Dick
I played this song with some friends in the talent show. I think our band name was 'The Omaha Sound Expedition [...]

SHOW MORE

Track 8 from Led Zeppelin II
Length: 00:04:20
Year: 1969
Track Description:
I played this song with some friends in the talent show. I think our band name was 'The Omaha Sound Expedition'.

SHOW LESS

16
Metallica : Fade to Black
I listened the shit out of this album in high school.

I had a friend that was a hardcore Metallica [...]

SHOW MORE

Track 4 from Ride the Lightning
Length: 00:06:49
Year: 1984
Track Description:
I listened the shit out of this album in high school.

I had a friend that was a hardcore Metallica fan. He was richer than god and on his parent's property, he shared HIS OWN HOUSE with his sister. We had no supervision whatsoever.

This kid had money and a penchant for awesome things -- guns, fireworks, beer, four wheelers, cigarettes and video games. Real 'Lord of the Flies' type shit.

This song reminds me of being so totally fucked up as a 15 year old -- Drinking whiskey from the bottle and smoking a cigarette, I was lighting bottle rockets and launching them into the pool and 3am.

Amazing.

SHOW LESS
Tag Board
You must log in to leave a tag
Stuff
Quick Jump
eric's other mixes
Related mixes
recent visitors
show all