[?]
Not a member? Sign-up now, it's free!
Login
[?]
These are links to some of the major sections in the mixtape collective.
Lists: Browse various lists that are generated by the loads of data we have collected.
Contests: Check out the latest contests, see previous winners, and find out how you can be a part
Music: Check out our ever-growing database of musical knowledge! Use it to find any artist, album, or track that has been entered since the birth of the site and rate and find detailed usage statistics.
Main
[?]
Tired of looking at the same old pages? Try checking out a random one, you never know what you might find...
Random!
State of the Union 2.0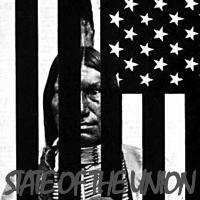 State of the Union 2.0
Created by:
spiritinc
Tracks:
17
Length:
01:12:24
Keywords
1. political
2. hip hop
3. anarchist
Created on
11/20/06 10:06am
Level
6
Points
2749
Total visitors
75
Unique visitors
45
description:
I grew up on hip hop. It was only later that I really got into politics (or rather, anti-politics). This mix is a fusion of two things that I am truly passionate about: hip hop music, and fuckin' anarchy. Now let me be clear. Not every song is a hip hop song ABOUT anarchism. These are songs to bump while manifesting dreams. Think of it as a State of the Union address given by hip hop's finest...
tracklist
1
The Last Poets : Blessed Are Those Who Struggle
The Last Poets were the first hip hoppers. Check the syncopation and flow. An incantation to start things off [...]

SHOW MORE

Track 0 from Delights of the Garden
Length: 00:03:42
Year: 0000
Track Description:
The Last Poets were the first hip hoppers. Check the syncopation and flow. An incantation to start things off right.

SHOW LESS

2
Lyrics Born : The Last Trumpet (feat. Lateef the Truthspeaker)
Gettin into it..."the way that we became what we became"

SHOW MORE

Track 11 from Later That Day
Length: 00:04:54
Year: 2003
Track Description:
Gettin into it..."the way that we became what we became"

SHOW LESS

3
The Beat Junkies : Patriotism Intro

SHOW MORE

Track 0 from Soundbombing II
Length: 00:00:38
Year: 0000
Track Description:


SHOW LESS

4
Company Flow : Patriotism
Leeeft, Riiight...A song about Amerikkka.

SHOW MORE

Track 0 from Soundbombing II
Length: 00:05:08
Year: 0000
Track Description:
Leeeft, Riiight...A song about Amerikkka.

SHOW LESS

5
Aceyalone : Ms. Amerikkka
Song about Amerikkka #2. "every nation ever built has been destroyed."

SHOW MORE

Track 0 from The Unbound Project
Length: 00:04:23
Year: 0000
Track Description:
Song about Amerikkka #2. "every nation ever built has been destroyed."

SHOW LESS

6
Mos Def : New World Water
Water is being rapidly commodified and corporatized across the globe. You'll have to pay for air as soon as th [...]

SHOW MORE

Track 0 from Black On Both Sides
Length: 00:03:11
Year: 1999
Track Description:
Water is being rapidly commodified and corporatized across the globe. You'll have to pay for air as soon as they can figure out how to sell it...

SHOW LESS

7
Aesop Rock : 9-5ers Anthem
A song for worker bees everywhere.

SHOW MORE

Track 13 from Labor Days
Length: 00:04:38
Year: 2001
Track Description:
A song for worker bees everywhere.

SHOW LESS

8
Sage Francis : Makeshift Patriot
I love the vocal samples on this song. Written shortly after 9/11.

SHOW MORE

Track 0 from Sick of Waging War
Length: 00:05:50
Year: 0000
Track Description:
I love the vocal samples on this song. Written shortly after 9/11.

SHOW LESS

9
The Grouch & Eligh : Mr. President
Nice "presidential" intro. bush vocal samples. "Mr. President I'm talking' to YOU."

SHOW MORE

Track 0 from No More Greener Grasses
Length: 00:04:05
Year: 2003
Track Description:
Nice "presidential" intro. bush vocal samples. "Mr. President I'm talking' to YOU."

SHOW LESS

10
Handsome Boy Modeling School : Class System (feat. Pharrell Williams & Julee Cruise)
i love the vocals on this one.

SHOW MORE

Track 11 from White People
Length: 00:04:30
Year: 2004
Track Description:
i love the vocals on this one.

SHOW LESS

11
DJ Shadow : March of Death f Zack De La Rocha
They produced this song in 2003 around the time the (second) Iraq War started. Still available at www.marchof [...]

SHOW MORE

Track 0 from (Unreleased)
Length: 00:04:07
Year: 0000
Track Description:
They produced this song in 2003 around the time the (second) Iraq War started. Still available at www.marchofdeath.com. a banger...

SHOW LESS

12
Saul Williams : Penny for a Thought
I love this song. "Radio programming is just that..."

SHOW MORE

Track 0 from Amethyst Rock Star
Length: 00:04:34
Year: 2001
Track Description:
I love this song. "Radio programming is just that..."

SHOW LESS

13
Dead Prez : Know Your Enemy
"Know your enemy know yourself, that's the politic, George Bush is way worse than Bin Laden is."

SHOW MORE

Track 0 from Turn Off the Radio Mixtape Vol. 1
Length: 00:03:18
Year: 0000
Track Description:
"Know your enemy know yourself, that's the politic, George Bush is way worse than Bin Laden is."

SHOW LESS

14
Saul Williams : Not In My Name (Live from No Man's Land)
Saul over Nas' "Made You Look" beat. holla! the gunshots at the end of "Know Your Enemy" flow nicely into this [...]

SHOW MORE

Track 0 from Not In My Name
Length: 00:03:25
Year: 0000
Track Description:
Saul over Nas' "Made You Look" beat. holla! the gunshots at the end of "Know Your Enemy" flow nicely into this song.

SHOW LESS

15
Mos Def : Katrina Klap
A song about Hurricane Katrina and Amerikkka. look it up on the net.

SHOW MORE

Track 0 from (Unreleased)
Length: 00:04:34
Year: 0000
Track Description:
A song about Hurricane Katrina and Amerikkka. look it up on the net.

SHOW LESS

16
Immortal Technique : The Poverty of Philosophy
Technique breaks it down.

SHOW MORE

Track 8 from Revolutionary, Volume 1
Length: 00:06:13
Year: 2001
Track Description:
Technique breaks it down.

SHOW LESS

17
Dead Prez : Propaganda
This hidden track off Let's Get Free pretty much sums it up for me. nice outro.

SHOW MORE

Track 0 from Lets Get Free
Length: 00:05:14
Year: 2000
Track Description:
This hidden track off Let's Get Free pretty much sums it up for me. nice outro.

SHOW LESS
Tag Board
You must log in to leave a tag
Stuff
Quick Jump
spiritinc's other mixes
Related mixes
recent visitors
show all