[?]
Not a member? Sign-up now, it's free!
Login
[?]
These are links to some of the major sections in the mixtape collective.
Lists: Browse various lists that are generated by the loads of data we have collected.
Contests: Check out the latest contests, see previous winners, and find out how you can be a part
Music: Check out our ever-growing database of musical knowledge! Use it to find any artist, album, or track that has been entered since the birth of the site and rate and find detailed usage statistics.
Main
[?]
Tired of looking at the same old pages? Try checking out a random one, you never know what you might find...
Random!
It's Pronounced po-por-EE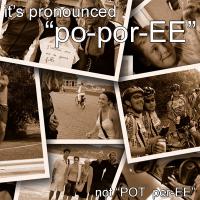 It's Pronounced po-por-EE
Created by:
jaysix
Tracks:
15
Length:
00:57:07
Keywords
1. Mix Contest 7
2. Mix Contest 7
3. Mix Contest 7
Created on
12/23/06 02:37am
Level
5
Points
2142
Total visitors
59
Unique visitors
36
This mix was ranked #25 out of 28 entries for this contest
description:
Okay, so I submitted this WAY late and now it's going to end up near the bottom of the list. But it was still fun to make. I guess there isn't really much need to describe the mix, since there isn't really a theme other than staying inside the guidelines for each track.

Also, the cover was found in an image search for a misspelling of "potpourri."
tracklist
1
David Bowie : The Width of a Circle
1. Your Favorite Album Opener

Anyone who knows me knows that I'm a Bowie fanboy. The Man Who Sold t [...]

SHOW MORE

Track 1 from The Man Who Sold the World
Length: 00:08:08
Year: 1970
Track Description:
1. Your Favorite Album Opener

Anyone who knows me knows that I'm a Bowie fanboy. The Man Who Sold the World was one of the first albums that made me a Bowie fan, and I have vivid memories of listening to 'Width of a Circle' and 'Black Country Rock' before and after practice every day during my first year of swimteam.

SHOW LESS

2
The Monkees : (Theme from) The Monkees
2. A Song About Animals

This is an obvious choice, it's by a band named after animals, made for a s [...]

SHOW MORE

Track 1 from The Monkees
Length: 00:02:21
Year: 1966
Track Description:
2. A Song About Animals

This is an obvious choice, it's by a band named after animals, made for a show named after animals.

SHOW LESS

3
Sublime : Date Rape
3. A Song That Makes You Want To Commit A Felony

While puttin' together the mix I was going through [...]

SHOW MORE

Track 1 from Date Rape
Length: 00:03:37
Year: 1992
Track Description:
3. A Song That Makes You Want To Commit A Felony

While puttin' together the mix I was going through songs in my head that would make me want to commit a felony. When I thought of Date Rape, the thought of someone wanting to commit a felony after hearing this song seemed hilarious, and I couldn't stop laughing.

SHOW LESS

4
Daft Punk : Digital Love
4. A Song About Sex

Even though the lyrics are about a euphoric dream and dancing with a pretty gir [...]

SHOW MORE

Track 3 from Discovery
Length: 00:04:58
Year: 2001
Track Description:
4. A Song About Sex

Even though the lyrics are about a euphoric dream and dancing with a pretty girl, so much more is said with the music. The unrelenting beats, softly-sung lyrics and synth-turned-guitar porno riffs give away its secret. If I ever make a "Boning" playlist on my iPod like P. Diddy, this song will be the climax. (I.e., the second song.)

SHOW LESS

5
bruce springsteen : Cover Me
5. A Song Michael Bolton Should Cover

"Whole world is rough, it's just gettin' rougher. Cover me"SHOW MORE
Track 2 from Born in the U.S.A.
Length: 00:03:28
Year: 1984
Track Description:
5. A Song Michael Bolton Should Cover

"Whole world is rough, it's just gettin' rougher. Cover me"
Only a man as awesomely bad (I know, I used a VH1 ripoff, I'm pathetic) as Michael Bolton could possibly handle such tough times with a stone face, but still find the tenderness to open up to his sweetheart, because, truly... he's hurting inside.

SHOW LESS

6
Nirvana : Man Who Sold the World
6. The Worst Song In The World

I actually like Nirvana. What I don't like about them is that every [...]

SHOW MORE

Track 4 from Unplugged in New York
Length: 00:04:20
Year: 1994
Track Description:
6. The Worst Song In The World

I actually like Nirvana. What I don't like about them is that every time anyone mentions "Man Who Sold the World" (the Nirvana or the Bowie recording) at least four kids pipe up with "Oh! I love Nirvana!"

And every time I hear Bowie's work associated with a guy who probably knew three-fifths of the chords in the song he covered, I have to think to myself: "Fuck you, Kurdt Cobain."

SHOW LESS

7
Blink 182 : Dysentery Gary
7. Wildcard: Your Guilty Pleasure

It's true: I like listening to Blink 182 every once in a while. T [...]

SHOW MORE

Track 6 from Enema Of The State
Length: 00:02:45
Year: 1999
Track Description:
7. Wildcard: Your Guilty Pleasure

It's true: I like listening to Blink 182 every once in a while. The angsty, tear-filled lyrics just slay me.

SHOW LESS

8
Buddy Holly : Oh, Boy!
8. "If Snoop Dogg's 'Doggystyle' Came Out In 1944"

Only a man as risquè as Buddy Holly could sing [...]

SHOW MORE

Track 2 from From the Original Master Tapes
Length: 00:02:12
Year: 1990
Track Description:
8. "If Snoop Dogg's 'Doggystyle' Came Out In 1944"

Only a man as risquè as Buddy Holly could sing about such things as "love" and "kissin'."

SHOW LESS

9
Spoon : You Gotta Feel It
9. A Song < 2:00

I found many songs under two minutes, but few that I actually enjoyed. This song, [...]

SHOW MORE

Track 10 from Kill The Moonlight
Length: 00:01:29
Year: 2002
Track Description:
9. A Song < 2:00

I found many songs under two minutes, but few that I actually enjoyed. This song, however, is both enjoyable and < 2:00.

1:30/2:00 = 3/4, and 3 < 4.

SHOW LESS

10
Ben Folds : Bitches Ain't Shit (explicit version)
10. A Remix Better Than The Original

What can I say? I love to hear a well-mannered white boy sing [...]

SHOW MORE

Track 2 from Bitches Ain't Shit
Length: 00:03:54
Year: 0000
Track Description:
10. A Remix Better Than The Original

What can I say? I love to hear a well-mannered white boy sing about "ballin' on the motherfucking Compton streets."

SHOW LESS

11
Gorillaz : Clint Eastwood
11. A Song From The Last Record You Purchased

Well, I've never purchased a record. And I normally d [...]

SHOW MORE

Track 5 from Gorillaz
Length: 00:05:42
Year: 2001
Track Description:
11. A Song From The Last Record You Purchased

Well, I've never purchased a record. And I normally don't purchase CDs either. The last CD that I did purchase, however, wasn't really an actual CD, but more of a novelty item. It's a Taiwanese promo CD of Gorillaz vs. Daft Punk (pic: http://www.null06.net/4/ Gorillaz-Tomorrow-Comes-To-196210.jpg ) with sweet album art.

SHOW LESS

12
House of Pain : Jump Around
12. A Song That References Video Games

Man, this one took forever. I found it, though.

" [...]

SHOW MORE

Track 2 from House of Pain
Length: 00:03:37
Year: 1992
Track Description:
12. A Song That References Video Games

Man, this one took forever. I found it, though.

"Try'n to play me out like as if my name was Sega."

SHOW LESS

13
Tenacious D : Fuck Her Gently
13. A Song With A Swear Word In The Title

And this one took no time at all. No brainer, really.

SHOW MORE

Track 6 from Tenacious D
Length: 00:02:05
Year: 2001
Track Description:
13. A Song With A Swear Word In The Title

And this one took no time at all. No brainer, really.

SHOW LESS

14
Red Hot Chili Peppers : Can't Stop
14. The Song That Got You Through High School

Every time I hear the opening to this track, I rememb [...]

SHOW MORE

Track 7 from By the Way
Length: 00:04:29
Year: 0000
Track Description:
14. The Song That Got You Through High School

Every time I hear the opening to this track, I remember seeing the Peppers in Portland, during the opening song (this song), thinking "OH SHIT! OH SHIT! HERE IT COMES!" and yelling at the top of my lungs. I have yet to find another song that picks me up as much as this one.

SHOW LESS

15
Franz Ferdinand : Outsiders
15. Your Favorite Album Closer

This song is so catchy and just plain cool, it's absurd. Blasting it [...]

SHOW MORE

Track 13 from You Could Have It So Much Better
Length: 00:04:02
Year: 2005
Track Description:
15. Your Favorite Album Closer

This song is so catchy and just plain cool, it's absurd. Blasting it makes me feel cooler than any amount of Myspace comments ever could.

SHOW LESS
Tag Board
You must log in to leave a tag
Stuff
Quick Jump
jaysix's other mixes
Related mixes
recent visitors
show all