[?]
Not a member? Sign-up now, it's free!
Login
[?]
These are links to some of the major sections in the mixtape collective.
Lists: Browse various lists that are generated by the loads of data we have collected.
Contests: Check out the latest contests, see previous winners, and find out how you can be a part
Music: Check out our ever-growing database of musical knowledge! Use it to find any artist, album, or track that has been entered since the birth of the site and rate and find detailed usage statistics.
Main
[?]
Tired of looking at the same old pages? Try checking out a random one, you never know what you might find...
Random!
Alex: I'll take The Rapists for one-thousand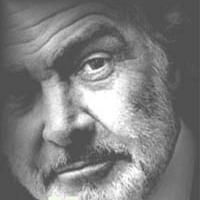 Alex: I'll take The Rapists for one-thousand
Created by:
d-loot
Tracks:
15
Length:
00:58:32
Keywords
1. Mix Contest 7
2. Mix Contest 7
3. Mix Contest 7
Created on
12/11/06 06:40pm
Level
7
Points
3436
Total visitors
246
Unique visitors
98
This mix was ranked #1 out of 28 entries for this contest
description:
My three-day winnings total $66,500.

Enjoy the following fabulous prizes in addition to a copy of our Home Game, a case of Turtle Wax, and a year's supply of Rice-a-Roni, "The San Francisco Treat":

1. My Favorite Album Opener
2. A Song About Animals
3. A Song That Makes Me Want To Commit A Felony
4. A Song About Sex
5. A Song Michael Bolton Should Cover
6. The Worst Song In The World
7. Wildcard: My Guilty Pleasure
8. "If Snoop Dogg's 'Doggystyle' Came Out In 1944"
9. A Song < 2:00
10. A Remix Better Than The Original
11. A Song From The Last Record I Purchased
12. A Song That References Video Games
13. A Song With A Swear Word In The Title
14. The Song That Got You Me High School
15. My Favorite Album Closer

And that takes us to our first commercial break.
tracklist
1
The White Stripes : Seven Nation Army
1. My Favorite Album Opener
This is a Pied Piper of Hamelin toe-tappin' and lure your children away [...]

SHOW MORE

Track 1 from Elephant
Length: 00:03:51
Year: 2003
Track Description:
1. My Favorite Album Opener
This is a Pied Piper of Hamelin toe-tappin' and lure your children away kind of intro.

SHOW LESS

2
Pearl Jam : Rats
2. A Song About Animals

They don't eat/ They don't sleep

SHOW MORE

Track 9 from Vs.
Length: 00:04:15
Year: 1993
Track Description:
2. A Song About Animals

They don't eat/ They don't sleep

SHOW LESS

3
The Jam : Town Called Malice
3. A Song That Makes Me Want To Commit A Felony
I dunno why, it reminds me of Lock, Stock and 2 Smoking [...]

SHOW MORE

Track 10 from The Gift
Length: 00:02:57
Year: 1982
Track Description:
3. A Song That Makes Me Want To Commit A Felony
I dunno why, it reminds me of Lock, Stock and 2 Smoking Barrels or Layer Cake or sommink.

SHOW LESS

4
The Who : Squeeze Box
4. A Song About Sex

She goes in and out and in and out and in and out and in and out.

SHOW MORE

Track 3 from The Who By Numbers
Length: 00:02:42
Year: 1975
Track Description:
4. A Song About Sex

She goes in and out and in and out and in and out and in and out.

SHOW LESS

5
The Police : Behind My Camel
5. A Song Michael Bolton Should Cover
I really wanted to say "Oh Sherrie" by Steve Perry, so why didn't [...]

SHOW MORE

Track 8 from Zenyatta Mondatta
Length: 00:02:54
Year: 1983
Track Description:
5. A Song Michael Bolton Should Cover
I really wanted to say "Oh Sherrie" by Steve Perry, so why didn't I? Because this is an instrumental. Take that you no-talent ass-clown.

SHOW LESS

6
Color Me Badd : I Wanna Sex You Up
6. The Worst Song In The World
Whithout a doubt the worst ever.

SHOW MORE

Track 1 from The Best of Color Me Badd
Length: 00:04:06
Year: 2000
Track Description:
6. The Worst Song In The World
Whithout a doubt the worst ever.

SHOW LESS

7
George Michael : Flawless (Go to the City)
7. Wildcard: My Guilty pleasure. So... So what? Contains the best line evuh "You know that you are more than j [...]

SHOW MORE

Track 8 from Patience
Length: 00:06:51
Year: 2004
Track Description:
7. Wildcard: My Guilty pleasure. So... So what? Contains the best line evuh "You know that you are more than just some fucked up piece of ass"

SHOW LESS

8
Louis Prima & Keely Smith : The Bigger the Figure
8. "If Snoop Dogg's 'Doggystyle' Came Out In 1944"
This anticipated "Baby Got Back" by about 50 years.

SHOW MORE

Track 5 from Breakin' It Up!
Length: 00:02:38
Year: 0000
Track Description:
8. "If Snoop Dogg's 'Doggystyle' Came Out In 1944"
This anticipated "Baby Got Back" by about 50 years.

SHOW LESS

9
The Vines : Highly Evolved
9. A Song < 2:00

1:34 < 2:00

SHOW MORE

Track 1 from Highly Evolved
Length: 00:01:34
Year: 2002
Track Description:
9. A Song < 2:00

1:34 < 2:00

SHOW LESS

10
Nick Cave : Disco 2000
10. A Remix Better Than The Original
I hate to do this. Sorry Jarvis, this version gives the song a who [...]

SHOW MORE

Track 2 from Bad Cover Version
Length: 00:05:22
Year: 2002
Track Description:
10. A Remix Better Than The Original
I hate to do this. Sorry Jarvis, this version gives the song a whole new meaning.

SHOW LESS

11
Yusuf : Maybe There's a World
11. A Song From The Last Record I Purchased
I got this for my mom, she was a Cat Stevens fan. She had T [...]

SHOW MORE

Track 3 from An Other Cup
Length: 00:03:06
Year: 2006
Track Description:
11. A Song From The Last Record I Purchased
I got this for my mom, she was a Cat Stevens fan. She had Teaser and the Firecat and I loved that album because it reminded me of "Where the Wild Things Are"

SHOW LESS

12
Smashing Pumpkins : Where Boys Fear to Tread
12. A Song That References Video Games
This song uses a sample from the game DOOM

SHOW MORE

Track 1 from Mellon Collie and the Infinite Sadness (Twilight to Starlight)
Length: 00:04:22
Year: 1995
Track Description:
12. A Song That References Video Games
This song uses a sample from the game DOOM

SHOW LESS

13
The Music : You Might As Well Try To Fuck Me
13. A Song With A Swear Word In The Title
Here you go. the F word.

SHOW MORE

Track 1 from You Might As Well Try To Fuck Me EP
Length: 00:04:26
Year: 2001
Track Description:
13. A Song With A Swear Word In The Title
Here you go. the F word.

SHOW LESS

14
Echo and the Bunnymen : Lips Like Sugar
14. The Song That Got You Me High School
It wasn't so much the song, but a girl that often wore a faded [...]

SHOW MORE

Track 6 from Echo & the Bunnymen
Length: 00:04:52
Year: 2004
Track Description:
14. The Song That Got You Me High School
It wasn't so much the song, but a girl that often wore a faded, black Echo and the Bunnymen T. She was beautiful, and unattainable. But I'll always have the memory of that shirt.

SHOW LESS

15
Brian Wilson : Good Vibrations
15. My Favorite Album Closer
This song has the influence of all the songs that came before it on the Al [...]

SHOW MORE

Track 17 from Smile
Length: 00:04:36
Year: 2004
Track Description:
15. My Favorite Album Closer
This song has the influence of all the songs that came before it on the Album. Brill! It builds and builds and builds until AHHHHHHHHHHHH Good Good Goood GOodvibrations....

SHOW LESS
Tag Board
You must log in to leave a tag
Stuff
Quick Jump
d-loot's other mixes
Related mixes
recent visitors
show all