[?]
Not a member? Sign-up now, it's free!
Login
[?]
These are links to some of the major sections in the mixtape collective.
Lists: Browse various lists that are generated by the loads of data we have collected.
Contests: Check out the latest contests, see previous winners, and find out how you can be a part
Music: Check out our ever-growing database of musical knowledge! Use it to find any artist, album, or track that has been entered since the birth of the site and rate and find detailed usage statistics.
Main
[?]
Tired of looking at the same old pages? Try checking out a random one, you never know what you might find...
Random!
Didn't We Say 'Good Morning' Yesterday, Marv?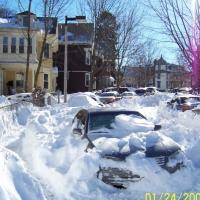 Didn't We Say 'Good Morning' Yesterday, Marv?
Created by:
Bukkakeface
Tracks:
13
Length:
01:06:45
Keywords
1. Mix Contest 8
2. Mix Contest 8
3. Mix Contest 8
Created on
1/25/07 06:35pm
Level
4
Points
1856
Total visitors
50
Unique visitors
29
This mix was ranked #14 out of 18 entries for this contest
description:
This is the story of my average morning. Some of the tracks were picked because of their titles, but mostly it was the vibe. I hope you enjoy it as much as I do every morning.
tracklist
1
Explosions In The Sky... : The Birth And Death Of The Day
Sleep. That's where I'm a Viking. Inside my mind I'm a burly man of nearly 7 feet with golden flowing locks. I [...]

SHOW MORE

Track 1 from All of the Sudden, I Miss Everyone
Length: 00:07:49
Year: 2007
Track Description:
Sleep. That's where I'm a Viking. Inside my mind I'm a burly man of nearly 7 feet with golden flowing locks. I slay dragons, I rescue maidens. Suffice it to say, it's pretty sweet. Outside, in reality, the sun rises, peeking first just over the horizon. The darkened sky gives way only to the glowing embers of the impending dawn and then in a glorious moment, the first bright rays of a new morning burst forth, bathing the world in magnificent radiance. In the distance, a rooster announces the arrival of the new day triumphantly. In my bed, distinctly less than 7 feet tall and burly, I stir a bit. A subconscious smile forms on my lips as I revel in the womb-like warmth of my bed and the pleasures of my dream world.

SHOW LESS

2
Genghis Tron : Chapels
Then the fucking alarm goes off.

SHOW MORE

Track 2 from Dead Mountain Mouth
Length: 00:01:54
Year: 2006
Track Description:
Then the fucking alarm goes off.

SHOW LESS

3
Parts & Labor : A Pleasant Stay
My eyes, half-lidded, gaze scornfully over at the shrieking mechanical dictator barking orders from the end ta [...]

SHOW MORE

Track 3 from Stay Afraid
Length: 00:05:04
Year: 2006
Track Description:
My eyes, half-lidded, gaze scornfully over at the shrieking mechanical dictator barking orders from the end table. "Wake" he seems to say. "What time?" I seem to reply. I flail my arm wildly to try to silence him as quickly as I can. In the process I knock a glass over, breaking it when it hits something hard on the floor. Great. Here we go already.

SHOW LESS

4
Isis : The Minus Times
I sit up in bed and pull back the drapes to look out on the dawning day. Fuck. It's still winter. There's fros [...]

SHOW MORE

Track 2 from The Red Sea
Length: 00:05:25
Year: 1998
Track Description:
I sit up in bed and pull back the drapes to look out on the dawning day. Fuck. It's still winter. There's frost on the car. I'm going to need 10 extra minutes to scrape that shit off. Dejected, I crawl out of bed. Fuck. I stepped on broken glass. I squint my contactless eyes and try to tread a safe path to the bathroom.

SHOW LESS

5
Battle of Mice : Bones In The Water
I rub my eyes in front of the mirror. I put my contacts in my unwilling eyes. They sting in protest. I sit dow [...]

SHOW MORE

Track 2 from A Day of Nights
Length: 00:05:19
Year: 2006
Track Description:
I rub my eyes in front of the mirror. I put my contacts in my unwilling eyes. They sting in protest. I sit down on the toilet and search for the piece of glass that's hiding in my foot. It's too small so I'll have to just learn to live with it.

SHOW LESS

6
Saxon Shore : The Revolution Will Be Streaming
Into the shower. The water, cool at first, after slight adjustments reaches a level of warmth thats soothing a [...]

SHOW MORE

Track 1 from The Exquisite Death Of Saxon Shore
Length: 00:04:16
Year: 0000
Track Description:
Into the shower. The water, cool at first, after slight adjustments reaches a level of warmth thats soothing and relaxing. For a few brief moments, all the hurt and suffering in the world, all of the death and disease, all of the debts I owe and the obligations I have no longer matter.

SHOW LESS

7
The Coma Recovery : The Glory Of Being Alone
The world outside is cruel and cold. So fuck it, I'm staying in for a few more minutes. My hands aren't comple [...]

SHOW MORE

Track 1 from Drown That Holy End In Wine
Length: 00:06:02
Year: 2006
Track Description:
The world outside is cruel and cold. So fuck it, I'm staying in for a few more minutes. My hands aren't completely pruney yet.

SHOW LESS

8
Ghostface Killah : Whip You With A Strap
I get out of the shower feeling down. Like a part of me, the part that knows joy and love, went down the drain [...]

SHOW MORE

Track 12 from Fishscale
Length: 00:02:51
Year: 2006
Track Description:
I get out of the shower feeling down. Like a part of me, the part that knows joy and love, went down the drain along with the soapy water. I move slowly getting dressed, not wanting to accept the fact that I'll need 3 layers of socks if I expect to feel my toes for any more than a minute outside.

SHOW LESS

9
These Arms are Snakes : Corporeal
I try to shake off my new-found gloom but it doesn't want to leave me. Despite the shining sun, the day now fe [...]

SHOW MORE

Track 11 from Easter
Length: 00:06:52
Year: 2006
Track Description:
I try to shake off my new-found gloom but it doesn't want to leave me. Despite the shining sun, the day now feels darker. I trudge down the stairs, to find something to eat before I need to leave.

SHOW LESS

10
Dead To Me : By The Throat
Breakfast perks me up a bit. It should, it's almost entirely sugar based. Between the toaster pastry and the c [...]

SHOW MORE

Track 2 from Cuban Ballerina
Length: 00:02:23
Year: 2006
Track Description:
Breakfast perks me up a bit. It should, it's almost entirely sugar based. Between the toaster pastry and the coffee, I'm flying high. Good thing, too, because I'm behind schedule. I need to get out the door.

SHOW LESS

11
Across Tundras : Western Wind
Outside all is quite. The only sound is the rush of the frigid wind, cutting through me like knives. I start u [...]

SHOW MORE

Track 3 from Dark Songs of the Prairie
Length: 00:10:52
Year: 2006
Track Description:
Outside all is quite. The only sound is the rush of the frigid wind, cutting through me like knives. I start up the car and turn on the heat. Now I need to scrape the ice off before frostbite sets in. I try to work quickly, but I know that anything left behind will make driving a painful ordeal. So I slowly and methodically work to uncover my whole windshield.

SHOW LESS

12
Bear vs. Shark : 5, 6 Kids
Now I'm on the road. There's about a quarter of an inch of snow on the road, and that apparently is enough to [...]

SHOW MORE

Track 2 from Terrorhawk
Length: 00:03:49
Year: 2005
Track Description:
Now I'm on the road. There's about a quarter of an inch of snow on the road, and that apparently is enough to make people drive like senior citizens. I've got places to go, though. So it's aggressive driving time.

SHOW LESS

13
Jedi Mind Tricks : Shadow Business
I pull into the parking lot and turn off the car. I sit, in the silence that follows and close my eyes. I brea [...]

SHOW MORE

Track 10 from Servants in Heaven, Kings in Hell
Length: 00:04:09
Year: 2006
Track Description:
I pull into the parking lot and turn off the car. I sit, in the silence that follows and close my eyes. I breathe deeply and clear my mind. "This will all be over soon" I tell myself. I know it's a lie, one told every morning, but I still try to believe it. I step back out into the cold, and limp into work. I think of the time when I will get to go home, so I can go back to sleep and dream again of a better place.

SHOW LESS
Tag Board
You must log in to leave a tag
Stuff
Quick Jump
Bukkakeface's other mixes
Related mixes
recent visitors
show all