[?]
Not a member? Sign-up now, it's free!
Login
[?]
These are links to some of the major sections in the mixtape collective.
Lists: Browse various lists that are generated by the loads of data we have collected.
Contests: Check out the latest contests, see previous winners, and find out how you can be a part
Music: Check out our ever-growing database of musical knowledge! Use it to find any artist, album, or track that has been entered since the birth of the site and rate and find detailed usage statistics.
Main
[?]
Tired of looking at the same old pages? Try checking out a random one, you never know what you might find...
Random!
Mix for Snowboarding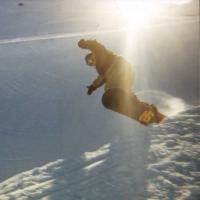 Mix for Snowboarding
Created by:
bootylicious
Tracks:
19
Length:
01:05:21
Keywords
1. snowboarding
2. mountain
3. spring
Created on
4/15/07 09:07pm
Level
5
Points
2214
Total visitors
49
Unique visitors
31
description:
I haven't been snowboarding in quite awhile, though back in high school and early college I used to go all the time. I've made many mixes over the years to listen to while I ride, and this is for the most part a combination of my favorites from all of them..

Most of these songs come from snowboarding videos or video games, which is why I associated them with snowboarding and put them on the mix in the first place.. they have a certain feel to them for me that gets me going on the mountain..

I know it's technically moving out of the snowboarding season for most people right now.. here in Oregon we've got it year-round, so this mix worked anytime for me.. I've had some pretty awesome summer sessions up on Mt. Hood with this music pumping through my headphones... it always seems best enjoyed on a sunny afternoon.. and those days when you can cruise around in a T-Shirt can never be beat.
tracklist
1
Twisted Sister : I Wanna Rock
Hop on the chairlift.. get your gear organized.. get the headphones securely fastened to your head and the cab [...]

SHOW MORE

Track 5 from Stay Hungry
Length: 00:03:03
Year: 1984
Track Description:
Hop on the chairlift.. get your gear organized.. get the headphones securely fastened to your head and the cables straightened out.. get read to press play.. hop of the lift, strap in and hit play.

Perfect song to kick off with, get you movin, get pumped up.

SHOW LESS

2
Slayer : Angel of Death
I always liked to start the day off flying like a bat out of hell down the mountain, and what better of a song [...]

SHOW MORE

Track 1 from Reign In Blood
Length: 00:04:51
Year: 1986
Track Description:
I always liked to start the day off flying like a bat out of hell down the mountain, and what better of a song to do it to?

SHOW LESS

3
NOFX : It's My Job to Keep Punk Rock Elite
I remember the days when NOFX was my favorite band.. man that was years ago.. makes me feel kindof old, even t [...]

SHOW MORE

Track 1 from So Long and Thanks For All the Shoes
Length: 00:01:22
Year: 1997
Track Description:
I remember the days when NOFX was my favorite band.. man that was years ago.. makes me feel kindof old, even though I still pull out these old albums and listen to them somewhat regularly.. another awesome song to get you pumped up and get your day on the mountain started off right.

SHOW LESS

4
Social Distortion : Don't Drag Me Down
Another in the series of songs that get me moving fast and keep me on a roll.. can't stop now.. can't slow dow [...]

SHOW MORE

Track 2 from White Light, White Heat, White Trash
Length: 00:03:51
Year: 1996
Track Description:
Another in the series of songs that get me moving fast and keep me on a roll.. can't stop now.. can't slow down.

SHOW LESS

5
Mike Ness : The Devil In Miss Jones
Another great offering from the legenday Mike Ness, flows well with the previous song for obvious reasons.. a [...]

SHOW MORE

Track 1 from Cheating at Solitaire
Length: 00:03:50
Year: 1999
Track Description:
Another great offering from the legenday Mike Ness, flows well with the previous song for obvious reasons.. a good break song for the chair ride as well.

SHOW LESS

6
Ween : I'll Be Your Jonny on the Spot
A good song for when you just feel like trying some weird, crazy shit.. gets me into one of those moves where [...]

SHOW MORE

Track 4 from The Mollusk
Length: 00:02:00
Year: 1997
Track Description:
A good song for when you just feel like trying some weird, crazy shit.. gets me into one of those moves where I just wanna try something stupid. Excellent.

SHOW LESS

7
Less Than Jake : All My Best Friends Are Metalheads
Flowing from the mood the last song sets me of stupidness, this and the next few songs put me in a mood to jus [...]

SHOW MORE

Track 3 from Hello Rockview
Length: 00:03:31
Year: 1998
Track Description:
Flowing from the mood the last song sets me of stupidness, this and the next few songs put me in a mood to just fuck around and have fun on my board.. be silly sometimes.

SHOW LESS

8
Chixdiggit : Gettin' Air
A song about snowboarding.. how perfect.. and from an excellent band as well.. this one is just plain fun.

SHOW MORE

Track 1 from Born on the First of July
Length: 00:01:33
Year: 1998
Track Description:
A song about snowboarding.. how perfect.. and from an excellent band as well.. this one is just plain fun.

SHOW LESS

9
Rancid : Bloodclot
Another song that I can just have fun to, rock out, chill out, cruise, fly, whatever.

SHOW MORE

Track 2 from Life Won't Wait
Length: 00:02:44
Year: 1998
Track Description:
Another song that I can just have fun to, rock out, chill out, cruise, fly, whatever.

SHOW LESS

10
Lars Frederiksen and the Bastards : To Have and Have Not
Another great offering from Mr. Fredericksen, again flowing with the previous track for obvious reasons.. just [...]

SHOW MORE

Track 4 from Lars Frederiksen and the Bastards
Length: 00:02:46
Year: 2001
Track Description:
Another great offering from Mr. Fredericksen, again flowing with the previous track for obvious reasons.. just another fun one.

SHOW LESS

11
Grandaddy : Stray Dog and the Chocolate Shake
This song puts me in a silly mood, feels good for just cruisin around, doin' nothin special.. chillin and lett [...]

SHOW MORE

Track 9 from Sumday
Length: 00:03:42
Year: 2003
Track Description:
This song puts me in a silly mood, feels good for just cruisin around, doin' nothin special.. chillin and letting gravity take you where it will.

SHOW LESS

12
Jackson 5 : I Want You Back
An intermission of sorts, but another good one for the silly mood.. keep the spirits high while riding the lif [...]

SHOW MORE

Track 0 from The Ultimate Collection
Length: 00:02:58
Year: 1996
Track Description:
An intermission of sorts, but another good one for the silly mood.. keep the spirits high while riding the lift, have fun.

SHOW LESS

13
Spooks : Things I've Seen
Moving on to the more hip hop side of things with the Spooks... a good song, puts me in a more serious mood, m [...]

SHOW MORE

Track 3 from S.I.O.S.O.S. Volume 1
Length: 00:04:33
Year: 2000
Track Description:
Moving on to the more hip hop side of things with the Spooks... a good song, puts me in a more serious mood, more focused.

SHOW LESS

14
Souls of Mischief : 93 'til Infinity
A chill song, time to relax, loosen up, shake yourself out..

SHOW MORE

Track 8 from 93 'til Infinity
Length: 00:04:46
Year: 1993
Track Description:
A chill song, time to relax, loosen up, shake yourself out..

SHOW LESS

15
A Tribe Called Quest : Scenario
ATCQ moves us towards the climax of the snowboarding mix.. we've had a good day so far, and now we're enjoying [...]

SHOW MORE

Track 10 from Hits, Rarities & Remixes
Length: 00:04:10
Year: 2003
Track Description:
ATCQ moves us towards the climax of the snowboarding mix.. we've had a good day so far, and now we're enjoying it even more.. this and the next several songs are here to make you want to have fun..

SHOW LESS

16
Gang Starr : Now You're Mine
Probably my second favorite Gang Starr track, I'm saving the best for another mix.. this is just another fun h [...]

SHOW MORE

Track 14 from Hard to Earn
Length: 00:02:55
Year: 1994
Track Description:
Probably my second favorite Gang Starr track, I'm saving the best for another mix.. this is just another fun hip hop song, with a jazzy, chill feel to it.. we're definitely havin fun now.

SHOW LESS

17
Trobiz : High Degrees
Its pretty effing hard to find any information on this artist online.. all I could find out about was a recent [...]

SHOW MORE

Track 0 from [non-album tracks]
Length: 00:04:00
Year: 0000
Track Description:
Its pretty effing hard to find any information on this artist online.. all I could find out about was a recently released album.. this was from far earlier, considering I found it on a snowboarding video from the year 2000.. its a good song for riding the pipe.. has a bouncy feel to it.

SHOW LESS

18
Pep Love : Act. Phenom
The mix is almost over.. we're gettin a little tired now, but still having fun.. Pep love offers a good upbeat [...]

SHOW MORE

Track 10 from Ascension
Length: 00:03:44
Year: 2001
Track Description:
The mix is almost over.. we're gettin a little tired now, but still having fun.. Pep love offers a good upbeat song to keep us movin.

SHOW LESS

19
MyG : Portland Life
Winding down the mix with MyG.. again, hard to find much about this artist online.. another track from back ar [...]

SHOW MORE

Track 0 from [non-album tracks]
Length: 00:05:02
Year: 0000
Track Description:
Winding down the mix with MyG.. again, hard to find much about this artist online.. another track from back around 2000, while I've found nearly no information dating further back than 2002 about MyG.. all I know is this is a damn fine song, makes you feel chill.. good to wrap up the day with.

SHOW LESS
Tag Board
You must log in to leave a tag
Stuff
Quick Jump
bootylicious's other mixes
Related mixes
recent visitors
show all