[?]
Not a member? Sign-up now, it's free!
Login
[?]
These are links to some of the major sections in the mixtape collective.
Lists: Browse various lists that are generated by the loads of data we have collected.
Contests: Check out the latest contests, see previous winners, and find out how you can be a part
Music: Check out our ever-growing database of musical knowledge! Use it to find any artist, album, or track that has been entered since the birth of the site and rate and find detailed usage statistics.
Main
[?]
Tired of looking at the same old pages? Try checking out a random one, you never know what you might find...
Random!
broken hearted bullcrap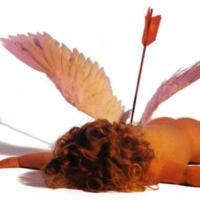 broken hearted bullcrap
Created by:
freddygnarls
Tracks:
12
Length:
00:54:02
Keywords
1. Mix Contest 9
2. Mix Contest 9
3. Mix Contest 9
Created on
2/18/07 05:40am
Level
4
Points
1800
Total visitors
61
Unique visitors
35
This mix was ranked #11 out of 12 entries for this contest
description:
let me start by saying that im not emo. now that thats out of the way... when valentines comes around i dont get all mushy feely. i get the oppisite acutally. for me its just another day i, unfortunatly, have to live through. lol and as much as i would like to dedicate this to another member, i just got the account today, so i do not know anyone. i guess ill just dedicate this one to whoever needs it. bluh....
tracklist
1
Silverstein : Giving Up
the first time i heard this song i was just amazed. it gave me something i could scream along with.

SHOW MORE

Track 3 from When Broken Is Easily Fixed
Length: 00:04:12
Year: 2003
Track Description:
the first time i heard this song i was just amazed. it gave me something i could scream along with.

SHOW LESS

2
Gym Class Heroes : Papercuts
one of the relationships i was in i was constantly changing myself just to be what this girl wanted. i would g [...]

SHOW MORE

Track 2 from The Papercut Chronicles
Length: 00:03:26
Year: 0000
Track Description:
one of the relationships i was in i was constantly changing myself just to be what this girl wanted. i would get hurt over and over again, and still keep asking for more. i probably should of ended it but i loved her so much at the time. this song fits what i felt perfectly

SHOW LESS

3
Blink 182 : Dammit
its easy to get caught up in a relationship so bad that you forget about your friends that have been there sin [...]

SHOW MORE

Track 3 from Dude Ranch
Length: 00:02:45
Year: 1997
Track Description:
its easy to get caught up in a relationship so bad that you forget about your friends that have been there since the begining. thats what this song makes me think of.

SHOW LESS

4
From Autumn To Ashes : Short Stories With Tragic Endings
i absolutly love the girls voice at the end of this song. if i ever meet her i would probably fall in love wit [...]

SHOW MORE

Track 10 from Too Bad You're Beautiful
Length: 00:09:24
Year: 0000
Track Description:
i absolutly love the girls voice at the end of this song. if i ever meet her i would probably fall in love with her on the spot. it also helps that she sings exactly what i feel when i really really like a girl, but she doesnt feel the same way about me.

SHOW LESS

5
Atreyu : Right Side of the Bed
cheaters suck! i know what its like. this song is about just that.

SHOW MORE

Track 0 from The Curse
Length: 00:03:43
Year: 2004
Track Description:
cheaters suck! i know what its like. this song is about just that.

SHOW LESS

6
poison : Every Rose Has It's Thorn
im goin old school for this one. i guess every cowboy does sing a sad sad song.

SHOW MORE

Track 8 from Open Up and Say...Ahh!
Length: 00:04:20
Year: 1988
Track Description:
im goin old school for this one. i guess every cowboy does sing a sad sad song.

SHOW LESS

7
queensryche : I Dont Believe In Love
everybody feels this way sometimes. it seems its alot easier to just give up sometimes.

SHOW MORE

Track 12 from operation:mindcrime
Length: 00:04:23
Year: 1988
Track Description:
everybody feels this way sometimes. it seems its alot easier to just give up sometimes.

SHOW LESS

8
Aerosmith : Cryin'
i was cryin when i met you, now im dyin to forget you. sounds familiar enough for me.

SHOW MORE

Track 9 from Get a Grip
Length: 00:05:08
Year: 0000
Track Description:
i was cryin when i met you, now im dyin to forget you. sounds familiar enough for me.

SHOW LESS

9
Guns N' Roses : Used To Love Her
i used to love her... :D

SHOW MORE

Track 6 from Lies
Length: 00:03:13
Year: 0000
Track Description:
i used to love her... :D

SHOW LESS

10
Johnny Cash : I Still Miss Someone
the title pretty much explains it. its hard to be next to someone when you have someone else stuck on your min [...]

SHOW MORE

Track 14 from The Essential Johnny Cash
Length: 00:02:34
Year: 2002
Track Description:
the title pretty much explains it. its hard to be next to someone when you have someone else stuck on your mind.

SHOW LESS

11
Bob Marley and The Wailers : No Woman, No Cry
nuthin like a little reggae to calm you down. bob marley is the one to look to for all your reggae needs.

SHOW MORE

Track 3 from Preacherman
Length: 00:07:31
Year: 1973
Track Description:
nuthin like a little reggae to calm you down. bob marley is the one to look to for all your reggae needs.

SHOW LESS

12
Lil' Troy : Still a Bitch
ive personally never have had an ex that "took everything i deal with" but its a fun song to sing along to whe [...]

SHOW MORE

Track 3 from Sitting Fat Down South
Length: 00:03:23
Year: 1999
Track Description:
ive personally never have had an ex that "took everything i deal with" but its a fun song to sing along to when you feel like calling her a bitch.

SHOW LESS
Tag Board
You must log in to leave a tag
Stuff
Quick Jump
freddygnarls's other mixes
Related mixes
recent visitors
show all