[?]
Not a member? Sign-up now, it's free!
Login
[?]
These are links to some of the major sections in the mixtape collective.
Lists: Browse various lists that are generated by the loads of data we have collected.
Contests: Check out the latest contests, see previous winners, and find out how you can be a part
Music: Check out our ever-growing database of musical knowledge! Use it to find any artist, album, or track that has been entered since the birth of the site and rate and find detailed usage statistics.
Main
[?]
Tired of looking at the same old pages? Try checking out a random one, you never know what you might find...
Random!
My Real Name is Marty McFly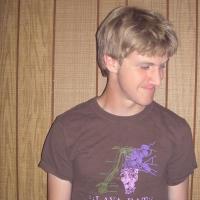 My Real Name is Marty McFly
Created by:
claireillinoise
Tracks:
17
Length:
01:14:00
Keywords
1. Mix Contest 9
2. Mix Contest 9
3. Mix Contest 9
Created on
2/12/07 10:13pm
Level
6
Points
2729
Total visitors
172
Unique visitors
78
This mix was ranked #1 out of 12 entries for this contest
description:
when i saw that this mix had to be dedicated to a site member, my first, most obvious choice, was my best friend allison. upon second thought, i realized that i have made so many mixes in her honor, and i remembered that my friend danny also has a page on here. although he has never done anything with his page, he is still technically a site member. here is the back story: danny and i dated on and off for about two years. when our relationship was good, it was sooo good, and when it was bad, it was really awful. we havent talked a whole lot in the last few months, but we spoke on the phone just tonight, so im sort of inspired to make something for him. here are all the songs that remind me, in one way or another, of my friend danny rose. some of them i still love, some i really dont listen to anymore. some are incredibly meaningful, some just remind me of a silly time, but theyre all really important to me.
tracklist
1
Alan Silvestri : Back To The Future theme
this mix could probably just look something like the entire back to the future soundtrack, but ill stick with [...]

SHOW MORE

Track 1 from Back To The Future Original Score
Length: 00:03:19
Year: 0000
Track Description:
this mix could probably just look something like the entire back to the future soundtrack, but ill stick with just this one. danny is obsessed with this movie, so much that we actually had a legit fight because i wouldnt watch it with him once. he also has any mail addressed to his house sent under the name marty mcfly. this was the first track off of the first mix he ever made me, so i feel that i should return the favor.

SHOW LESS

2
herbie hancock : Chameleon
danny got me listening to herbie, mostly because i went to see all of his jazz band concerts, and they played [...]

SHOW MORE

Track 0 from Head Hunters
Length: 00:15:39
Year: 1973
Track Description:
danny got me listening to herbie, mostly because i went to see all of his jazz band concerts, and they played this song every single time.

SHOW LESS

3
Beastie Boys : Sabotage
danny and a few other of my friends re-made this video, so any time i hear it, i think of their version. its s [...]

SHOW MORE

Track 6 from Ill Communication
Length: 00:02:58
Year: 1994
Track Description:
danny and a few other of my friends re-made this video, so any time i hear it, i think of their version. its so hilarious. they apparently ran into a few homeless guys while filming who actually thought they were the real beastie boys, and freaked out.

SHOW LESS

4
blood, sweat, and tears : Lucretia MacEvil
danny loves them, and they played a live show at the arboretum in my town, so obviously we went. it completely [...]

SHOW MORE

Track 10 from greatest hits
Length: 00:05:30
Year: 1972
Track Description:
danny loves them, and they played a live show at the arboretum in my town, so obviously we went. it completely kicked ass.

SHOW LESS

5
Justin Timberlake : Like I Love You
the year this album came out, im pretty sure danny thought that he actually WAS justin timberlake for a while. [...]

SHOW MORE

Track 2 from Justified
Length: 00:04:43
Year: 2002
Track Description:
the year this album came out, im pretty sure danny thought that he actually WAS justin timberlake for a while. dont even get me started on this.

SHOW LESS

6
Stevie Wonder : You Are the Sunshine of My Life
i dont think anyone could be more obsessed with stevie wonder. period.

SHOW MORE

Track 8 from The Definitive Collection
Length: 00:02:52
Year: 2002
Track Description:
i dont think anyone could be more obsessed with stevie wonder. period.

SHOW LESS

7
Van Morrison : Domino
danny was in a cover band called prom band that played songs like this one, and sometimes he would sing right [...]

SHOW MORE

Track 1 from His Band and the Street Choir
Length: 00:03:12
Year: 1970
Track Description:
danny was in a cover band called prom band that played songs like this one, and sometimes he would sing right to me. cheesy i know, but at the time i loved it.

SHOW LESS

8
Danzig : Mother (Live)
i cant believe i almost forgot this one. we were all out in highland park once, and there was a karaoke event [...]

SHOW MORE

Track 7 from Thrall Demonsweat Live
Length: 00:03:30
Year: 1993
Track Description:
i cant believe i almost forgot this one. we were all out in highland park once, and there was a karaoke event going on in this public courtyard type thing. there was a live band, and the whole night they had been catering to little kids and teenage girls, playing britney spears and "i will survive" over and over. they were very obviously bored. danny flipped through the book of songs, then got up there and sang this song to a crowd of highland park rich bitch parents and their kids. it was the most hysterical fucking thing ive ever seen.

SHOW LESS

9
The Beach Boys : Wouldn't It Be Nice
we used to sit around and wish this song were true all the time.

SHOW MORE

Track 1 from Pet Sounds
Length: 00:02:25
Year: 1966
Track Description:
we used to sit around and wish this song were true all the time.

SHOW LESS

10
Huey Lewis & The News : The Power of Love
so i lied. i put another one off the back to the future soundtrack on here. this was also on the first mix he [...]

SHOW MORE

Track 1 from Back to the Future Soundtrack
Length: 00:03:57
Year: 1985
Track Description:
so i lied. i put another one off the back to the future soundtrack on here. this was also on the first mix he ever made me, and its really just all too appropriate.

SHOW LESS

11
Jimmy Eat World : Kill
oh my god. no song in the whole world will ever remind me more of danny than this song. this whole album was o [...]

SHOW MORE

Track 4 from Futures
Length: 00:03:48
Year: 2004
Track Description:
oh my god. no song in the whole world will ever remind me more of danny than this song. this whole album was our album, but this song... oof. i think after one of the times we broke up, i couldnt listen to this song for about three months. this ones a killer, no pun intended.

SHOW LESS

12
Gin Blossoms : Til I Hear It From You
danny is way into movie soundtracks. he loves them. this song is on the empire records soundtrack, which is on [...]

SHOW MORE

Track 2 from Follow You Down
Length: 00:03:48
Year: 0000
Track Description:
danny is way into movie soundtracks. he loves them. this song is on the empire records soundtrack, which is one of his favorite movies, but it's a double whammy because the two of us actually went to see the gin blossoms play live at the lincoln park zoo last summer. it was so much fun, even if they are kind of old now.

SHOW LESS

13
John Mayer : Slow Dancing in a Burning Room
oh yeah i forgot. stevie wonder isnt quite the top for danny. its john mayer. i dont think ive ever met anyone [...]

SHOW MORE

Track 8 from Continuum
Length: 00:04:02
Year: 2006
Track Description:
oh yeah i forgot. stevie wonder isnt quite the top for danny. its john mayer. i dont think ive ever met anyone in my life who is more obsessed with this man, and believe me, i have met a shit ton of teenage girls. i have actually only heard this particular song once, but danny talks about it fucking constantly, and i know its one of his favorites. i really dislike john mayer, to be honest, so its not that this reminds me of danny in a good way. it actually reminds me of driving to said get up kids concert, above, when he and my friend matt made me listen to john mayer LIVE! three times in a fucking row while i groaned in the backseat. but when i hear john mayer, i also hear the name danny rose. i had to include it.

SHOW LESS

14
Bob Dylan : All I Really Want to Do
i dont really know why, this just turned into one of our songs. those things happen sometimes.

SHOW MORE

Track 1 from Another Side of Bob Dylan
Length: 00:04:04
Year: 1964
Track Description:
i dont really know why, this just turned into one of our songs. those things happen sometimes.

SHOW LESS

15
Chicago : Colour My World
as long as this is somewhat valentine themed, i pulled this one straight from a valentines day mix that danny [...]

SHOW MORE

Track 10 from Chicago II
Length: 00:02:59
Year: 1970
Track Description:
as long as this is somewhat valentine themed, i pulled this one straight from a valentines day mix that danny made me a couple years ago. it was a really sweet mix, i still have it somewhere.

SHOW LESS

16
The Get Up Kids : I'll Catch You
it was late spring, 2005, and the get up kids played their last show at the metro in chicago. danny and i were [...]

SHOW MORE

Track 12 from Something to Write Home About
Length: 00:04:20
Year: 1990
Track Description:
it was late spring, 2005, and the get up kids played their last show at the metro in chicago. danny and i were broken up at the time, but for whatever reason, when this song came on he held my hand and didnt let go until the song was over. i cried, partly because of the gesture, and partly because the get up kids were breaking up. and partly because im an emo bitch. but this has always stayed one of "our" songs.

SHOW LESS

17
Queen : You're My Best Friend
we are both huge queen fans. this song was exchanged back and forth on so many mixes, its ridiculous.

SHOW MORE

Track 6 from Greatest Hits
Length: 00:02:54
Year: 0000
Track Description:
we are both huge queen fans. this song was exchanged back and forth on so many mixes, its ridiculous.

SHOW LESS
Tag Board
You must log in to leave a tag
Stuff
Quick Jump
claireillinoise's other mixes
Related mixes
recent visitors
show all