[?]
Not a member? Sign-up now, it's free!
Login
[?]
These are links to some of the major sections in the mixtape collective.
Lists: Browse various lists that are generated by the loads of data we have collected.
Contests: Check out the latest contests, see previous winners, and find out how you can be a part
Music: Check out our ever-growing database of musical knowledge! Use it to find any artist, album, or track that has been entered since the birth of the site and rate and find detailed usage statistics.
Main
[?]
Tired of looking at the same old pages? Try checking out a random one, you never know what you might find...
Random!
When We Laugh Indoors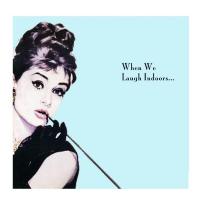 When We Laugh Indoors
Created by:
spectacularview
Tracks:
11
Length:
00:46:05
Keywords
1. Long Distance
2. Friendship
3. Platonic Love
Created on
2/22/07 04:48pm
Level
5
Points
2478
Total visitors
98
Unique visitors
54
description:
I made this mix for my friend Drew who is one of my most favorite people. The last time he was home from LA I made him a mix for the drive back. Unfortunately at the time I had an imense crush on him and was deathly afraid of him finding out due mainly to the fact that it was pretty obvious that he had similar feelings for me, but also had a girlfriend, and honeslty it would have been bad news. The kind of situation that would have totally ruined our friendship which means worlds to me. He was a really positive infulence on me at a time when I desperately needed one. I honestly can say that he had a big hand in putting me on the road to...well, I'm not sure where it goes yet, but its lead me away from a really bad place and that's all that really matters. I am way off track in my story now...crap. OK, so I made him this mix, but because I was so afraid of him finding out how I really felt it ended up being this really impersonal pile of crap that I am embarassed I ever made. Now that I've got some distance from the whole situation, and I've completely fallen head over heels for another rather wonderfully amazing boy, I've decided to make him another mix. This one is mostly made of my favorite songs with a few that remind me of him tossed in.
tracklist
1
Cat Power : Lived in Bars
So, this is a great song, period. Its about overcoming alchoholism. Ok, so embarassing story time. Drew doe [...]

SHOW MORE

Track 3 from The Greatest
Length: 00:03:44
Year: 2006
Track Description:
So, this is a great song, period. Its about overcoming alchoholism. Ok, so embarassing story time. Drew doesn't drink. Or smoke, or do any other drugs for that matter. he hasn't since he was about 16 (he's 26). At the time I met him I was still in the midst of a lot of partying. Drinking is only the half of it. So, the first time we hung out I took him into NYC to hang out and visit a friend of mine and we had an amazing day, but once the night rolled around and we'd all had dinner and a couple glasses of wine (except drew of course) things just took a turn towards..well, bad places. Long story short I kind of exposed him to things that I am very very sorry I did. While he still says he had a great time, it was what made me realize it was time to clean up my act. Thanks, Drew.

SHOW LESS

2
Bright Eyes : Train Under Water
We both love Bright Eyes, but he still hadn't heard the new album as of last fall. Terrible, I know. When he [...]

SHOW MORE

Track 5 from Im Wide Awake, Its Morning
Length: 00:06:10
Year: 2005
Track Description:
We both love Bright Eyes, but he still hadn't heard the new album as of last fall. Terrible, I know. When he had asked me to make him a mix to begin with (he never in his life had someone make him a mix before! Isn't that sad??) he wanted me to put some new Bright Eyes on it and I did. I wanted to use this song, but I used Road to Joy instead because it was less personal to me. God I feel guilty for giving him that fucking mix!

SHOW LESS

3
Orenda Fink : Invisible Ones Guard The Gate
(another azure ray related song on a mix, I know. I can't help myself!!) The religious commentary in this son [...]

SHOW MORE

Track 2 from Invisible Ones
Length: 00:03:11
Year: 2005
Track Description:
(another azure ray related song on a mix, I know. I can't help myself!!) The religious commentary in this song goes along pretty closely with how we both feel. This is something I tend not to discuss with people because my opinions seem to very easily offend and I don't like to do that. This was, however, something that we had in common and were able to talk about at length. Plus her voice is so goddamn beautiful!

SHOW LESS

4
Matt Pond PA : Halloween
I really really love this song. MPPA is not something that we had talked about before, but I know he's going [...]

SHOW MORE

Track 1 from Several Arrows Later
Length: 00:05:02
Year: 2005
Track Description:
I really really love this song. MPPA is not something that we had talked about before, but I know he's going to relate to this one.

SHOW LESS

5
Neutral Milk Hotel : Where You'll Find Me Now
Drew didn't know anything about NMH, probably still doesn't considering I didn't put any on his last mix. Sha [...]

SHOW MORE

Track 6 from On Avery Island
Length: 00:04:04
Year: 1995
Track Description:
Drew didn't know anything about NMH, probably still doesn't considering I didn't put any on his last mix. Shame on me!!!

SHOW LESS

6
The Arcade Fire : Keep the Car Running
This song picks up the pace a little bit which I like, but really it's just an excuse to put a song from the n [...]

SHOW MORE

Track 2 from Neon Bible
Length: 00:03:26
Year: 2007
Track Description:
This song picks up the pace a little bit which I like, but really it's just an excuse to put a song from the new Arcade Fire album on a mix. This one is sooo great. Totally completely amazing. Check it out. Now!

SHOW LESS

7
Rilo Kiley : Paint's Peeling
I just love Jenny so much. This song is really close to my heart, I'm not even sure what else I can say about [...]

SHOW MORE

Track 2 from The Execution Of All Things
Length: 00:03:23
Year: 2002
Track Description:
I just love Jenny so much. This song is really close to my heart, I'm not even sure what else I can say about it except that he'll understand.

SHOW LESS

8
Pavement : Elevate Me Later
We are both big Pavement fans and I like the the way this song alludes to LA and all its filth. Why you'd wan [...]

SHOW MORE

Track 2 from Crooked Rain, Crooked Rain
Length: 00:02:51
Year: 1992
Track Description:
We are both big Pavement fans and I like the the way this song alludes to LA and all its filth. Why you'd want to live there instead of New Jersey is just completely beyond me.

SHOW LESS

9
Death Cab for Cutie : We Laugh Indoors
This is one of my favorite Death Cab songs. I love when he gets all angry in the middle, "I've always fallen [...]

SHOW MORE

Track 3 from The Photo Album
Length: 00:04:58
Year: 2001
Track Description:
This is one of my favorite Death Cab songs. I love when he gets all angry in the middle, "I've always fallen fast with too much trust in the promising that 'No one's ever been here, so you can quell those wet fears." And I want purity, I must have it here right now..." God, I love that.

SHOW LESS

10
The Decemberists : On the Bus Mall
This is my favorite Decemberists song next to Red Right Ankle. What I like about it and why I put it on the m [...]

SHOW MORE

Track 9 from Picaresque
Length: 00:06:04
Year: 2005
Track Description:
This is my favorite Decemberists song next to Red Right Ankle. What I like about it and why I put it on the mix is that I feel like it describes a really intense platonic love. Its not just about two runways, but its also about finding a family outside of the one you were born into and that is how I feel about Drew.

SHOW LESS

11
Elliott Smith : Miss Misery
This last song is a little homage to a nickname he gave me. It's also a little gift to him being that its hi [...]

SHOW MORE

Track 14 from Good Will Hunting: Music From The Miramax Motion Picture
Length: 00:03:12
Year: 1997
Track Description:
This last song is a little homage to a nickname he gave me. It's also a little gift to him being that its his favorite Elliott Smith song and Good Will Hunting is one of his favorite movies.

SHOW LESS
Tag Board
You must log in to leave a tag
Stuff
Quick Jump
spectacularview's other mixes
Related mixes
recent visitors
show all