[?]
Not a member? Sign-up now, it's free!
Login
[?]
These are links to some of the major sections in the mixtape collective.
Lists: Browse various lists that are generated by the loads of data we have collected.
Contests: Check out the latest contests, see previous winners, and find out how you can be a part
Music: Check out our ever-growing database of musical knowledge! Use it to find any artist, album, or track that has been entered since the birth of the site and rate and find detailed usage statistics.
Main
[?]
Tired of looking at the same old pages? Try checking out a random one, you never know what you might find...
Random!
ZOMBIE DISCO FROM HELL!!!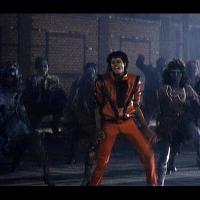 ZOMBIE DISCO FROM HELL!!!
Created by:
simurai
Tracks:
12
Length:
00:53:03
Keywords
1. Mix Contest 11
2. Mix Contest 11
3. Mix Contest 11
Created on
4/21/07 12:41am
Level
5
Points
2483
Total visitors
58
Unique visitors
34
This mix was ranked #8 out of 20 entries for this contest
description:
Remember Michael Jackson's thriller video? Of course you do, it's a classic! Remember those zombie guys who rose from the earth? "Yeah, whatever happened to those guys anyway?" Well, I was wondering the same thing so I decided to lodge this investigative report.

It turns out they're just like any other zombie actors. They eat the flesh of the livng (when possible, edible people can be hard to find), they walk the streets looking for work (if you're interested, do contact their agents) and of course they all reside in the murky depths of hell.

Times have been hard for hell's zombie actors though. Since the 80's there has been a dramatic drop in movies and music videos starring zombies. They've been able to find some roles sporadicly, like in Shaun of the Dead, and a few old remakes, but apart from that it seems like there's no room in Hollywood. A badge was made on the mixtape collective starring Michael Jackson from the Thriller video, which is a shame. Everyone knows it just wouldn't be the same video without the awesome zombie supporting cast.

Hell is also facing many economic problems. There is practically no export industry due to the obvious hardship of transporting products to the mortal realm. The population just keeps rising too, leading to even more problems. Did you know Hell has a higher unemployment rate than any other place on, or in Earth? With somewhere as muilticultural as Hell, there are also many problems associated with racism.

That said, Hell manages to retain optimistic despite mounting economic insecurity. Hell's citizens work hard, in almost unbearable conditions, but none of that seems to matter when the weekend comes. The parties in Hell are like nothing you've seen on the surface of Earth. They stay up all night drinking, dancing, and having more fun than us mere mortals know how. This mixtape is designed to represent a small slice of the disco culture in hell.
tracklist
1
Michael Jackson : Thriller
The song (with the video) which inspired this tape in the first place. This track has a special place in many [...]

SHOW MORE

Track 4 from Thriller
Length: 00:05:57
Year: 1982
Track Description:
The song (with the video) which inspired this tape in the first place. This track has a special place in many zombies hearts and hence goes down a treat on the 'floor. Note: this is not the version used in the video. That one would take up almost a whole side.

SHOW LESS

2
Slayer : Angel of Death
Angel Of Death is an unofficial anthem for all the Hell-dwellers. It's like Men At Work's Land Down Under in A [...]

SHOW MORE

Track 1 from Reign In Blood
Length: 00:04:51
Year: 1986
Track Description:
Angel Of Death is an unofficial anthem for all the Hell-dwellers. It's like Men At Work's Land Down Under in Australia. Everyone always gets into it, and it inspired a deep sense of patriotism in those boogieing to it. Stairway To Heaven (played backwards)is another obvious anthem, but that one's more of a hymn than a dancing song, it's mostly played in churches and places of Satan worship.

SHOW LESS

3
Magma : Zombies (Ghost Dance)
This track is funky as all Hell. Zombies always pull the craziest moves to this track. Many also construct com [...]

SHOW MORE

Track 5 from Üdü Wüdü
Length: 00:04:19
Year: 1976
Track Description:
This track is funky as all Hell. Zombies always pull the craziest moves to this track. Many also construct complicated routines to perform together whenever this gets played. Others just sit up the back nodding their heads, speaking Zeuhl and talking about how goddamned awesome Christian Vander was on the drums.

SHOW LESS

4
New York Dolls : Personality Crisis
The New York Dolls are a favourite among Hell-dwellers. They're famous for their incredible live show. Apparan [...]

SHOW MORE

Track 1 from The New York Dolls
Length: 00:03:41
Year: 1973
Track Description:
The New York Dolls are a favourite among Hell-dwellers. They're famous for their incredible live show. Apparantly they sure know how to party zombie-style. If you're gonna be in Hell anytime soon, you can catch them at a new venue called CBGB's every friday night, even though only four of the original members have made it to Hell so far.

SHOW LESS

5
The Ronettes : Be My Baby
Be My Baby is a special track for many of the older Hell-dwellers. This one always brings a crowd onto the dan [...]

SHOW MORE

Track 1 from Best Of The Ronettes
Length: 00:02:42
Year: 1992
Track Description:
Be My Baby is a special track for many of the older Hell-dwellers. This one always brings a crowd onto the dancefloor, all reminiscing about the dances and loves lost from their days on the surface.

SHOW LESS

6
Kim Wilde : Cambodia
Apart from being a killer dancing track, this track contains many themes familiar and important to the citizen [...]

SHOW MORE

Track 4 from The Very Best of Kim Wilde
Length: 00:03:56
Year: 2001
Track Description:
Apart from being a killer dancing track, this track contains many themes familiar and important to the citizens of Hell including themes of love, death and the 1980's.

SHOW LESS

7
Goblin : Zaratozom
Four on the floor drum beat. Tremoloed synthesizers. Distorted guitar power chords. Repeated rhythmic bassline [...]

SHOW MORE

Track 6 from Zombi : Dawn Of The Dead OST
Length: 00:03:38
Year: 1978
Track Description:
Four on the floor drum beat. Tremoloed synthesizers. Distorted guitar power chords. Repeated rhythmic bassline. Guitar soe-loe. These are the ingredients for an awesome dance track on any part of the world. It's a zombie favourite because it's from the soundtrack of one of the most famous and best predominently zombie starring films ever, Dawn of the Dead.

SHOW LESS

8
Kavinsky : Dead Cruiser
Kavinsky is a new Electro type act who's gaining attention above and below ground for his very 80's, zombie so [...]

SHOW MORE

Track 2 from 1986 EP
Length: 00:03:30
Year: 2007
Track Description:
Kavinsky is a new Electro type act who's gaining attention above and below ground for his very 80's, zombie sountrack influenced club music. The reason he made this tape, is because he is a zombie. According to the biography which can be found on his myspace profile or website, he moved to Hell following a car acccident. He's one of the only Zombie musicians to gain such a magnitude of exposure since Michael Jackson's plastic phase.

SHOW LESS

9
Daft Punk : Around the World
Electro fans will be pleased to know Daft Punk are played at clubs as much in Hell as everywhere else, for the [...]

SHOW MORE

Track 7 from Homework
Length: 00:07:07
Year: 1997
Track Description:
Electro fans will be pleased to know Daft Punk are played at clubs as much in Hell as everywhere else, for the same reasons; Daft Punk are the snazziest, foot-tappingest, booty-shakingest band anywhere.

SHOW LESS

10
Aphex Twin : Come To Daddy (Pappy Mix)
In a place as bustling and busy as Hell, tracks that manage to be as chaotic as Come To Daddy always go down a [...]

SHOW MORE

Track 1 from Come to Daddy
Length: 00:04:23
Year: 1997
Track Description:
In a place as bustling and busy as Hell, tracks that manage to be as chaotic as Come To Daddy always go down a treat. Also, Hell-dwellers love the video. It's creepy as all Hell, and generally just seems Hellish. The guy from inside the TV actually lives in a mansion in the Hell countryside.

SHOW LESS

11
Venetian Snares : Winnipeg Is A Frozen Shithole
This track is hard and agressive. Written by Aaron Funk with raw, blistering hatred directed at his hometown o [...]

SHOW MORE

Track 1 from Winnipeg Is A Frozen Shithole
Length: 00:04:32
Year: 2005
Track Description:
This track is hard and agressive. Written by Aaron Funk with raw, blistering hatred directed at his hometown of Winnipeg. Lots of of Hell-dwellers feel the same way about their currect home of Hell. Hell is the opposite though, in fact a young producer from Hadesville, East Hell has produced an EP called Hell is A Melted Shithole. This particular track is especaially popular amongst the first-generation ravers who moved to hell after taking to much MDMA back in the day.

SHOW LESS

12
Vitalic : The Past
This track has been topping charts throughout Hell in recent months. I can see many reasons for this. First of [...]

SHOW MORE

Track 6 from OK Cowboy
Length: 00:04:27
Year: 2005
Track Description:
This track has been topping charts throughout Hell in recent months. I can see many reasons for this. First of all, it's an instantly memorable melody, a catchy song just designed to be a hit. It's perfect for the dancefloor with all the synthness and electro stylings. It feels very melancholic, and it's perfect mood music for the type of feelings Hell's conditions can cause. Every saturday night Hell's clubs can be seen full of people dancing to this while their heads point towards the ground and they contemplate (as the title suggests) The Past. Is Hell really that different to anywhere else? Was the surface that much better? Could Heaven really be all it's made out to be? Hell's really just another place to live, with all of it's advantages and flaws, but on Saturday nights, Hell's the best place on Earth to be.

SHOW LESS
Tag Board
You must log in to leave a tag
Stuff
Quick Jump
simurai's other mixes
Related mixes
recent visitors
show all