[?]
Not a member? Sign-up now, it's free!
Login
[?]
These are links to some of the major sections in the mixtape collective.
Lists: Browse various lists that are generated by the loads of data we have collected.
Contests: Check out the latest contests, see previous winners, and find out how you can be a part
Music: Check out our ever-growing database of musical knowledge! Use it to find any artist, album, or track that has been entered since the birth of the site and rate and find detailed usage statistics.
Main
[?]
Tired of looking at the same old pages? Try checking out a random one, you never know what you might find...
Random!
Didn't Have To Say Goodbye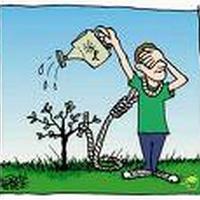 Didn't Have To Say Goodbye
Created by:
johnny_luddite
Tracks:
16
Length:
01:08:05
Keywords
1. suicide
2. lost
3. waste
Created on
5/07/07 11:52pm
Level
6
Points
2548
Total visitors
62
Unique visitors
32
description:
A couple of incidents involving people I cared about in the last year got me to thinking about some of the musicians who took their own lives. I'm glad that they were able to share their music for a while at least, and mourn that they felt their lives had to end. This ones for the ones for whom the music wasn't enough...
tracklist
1
Joy Division : Atmosphere
I saw Joy Division a couple of times. Ian Curtis looked so frail, so human on stage, as if you could just scoo [...]

SHOW MORE

Track 9 from Substance
Length: 00:04:11
Year: 0000
Track Description:
I saw Joy Division a couple of times. Ian Curtis looked so frail, so human on stage, as if you could just scoop him up and crush him with your hand. His voice seemed to be unconnected to the fading person on the stage somehow.

SHOW LESS

2
The Tornados : Telstar
This kind of works well after Joy Divison, but I have no idea why. This was a 'beat' instrumental with odd lit [...]

SHOW MORE

Track 1 from Telstar:The Original Sixties Hits
Length: 00:03:17
Year: 0000
Track Description:
This kind of works well after Joy Divison, but I have no idea why. This was a 'beat' instrumental with odd little sci-fi blips and noises that was a big hit on both sides of the Atlantic in the very early pre Beatles sixties. The figure that interests us for the purposes of this mix is not a band member but the producer, Joe Meek. He recorded bands in his studio, a small apartment above a shop in the Holloway Road, North London. The echo chamber was his bathroom, if they had a string section, they had to perch on the stairs. Meek was one of the first producers to really 'produce' playing about with the sounds that were available, constructing his own amps, phasers, etc. Quite a few British hits were recorded in his tiny place. If you get a chance, try and listen to a compilation of his productions. There are a few about. The songs are mostly trashy, but it is fascinating trash. Anyway, he is in this mix because in 1967 he shot his landlady and then turned the gun on himself. Awful tragic stuff, which in a weird way has only seemed to enhance his legend.

SHOW LESS

3
Nirvana : Heart-Shaped Box
Just when I have always been ready to give up on rock as a force to shake things up, a band has always come al [...]

SHOW MORE

Track 3 from In Utero
Length: 00:04:41
Year: 1993
Track Description:
Just when I have always been ready to give up on rock as a force to shake things up, a band has always come along to prove me wrong. Nirvana were not the greatest band to ever abuse a sound system on stage, but there was something about Cobain that was compulsive. This has one of my favorite non-guitar solos of all time.

SHOW LESS

4
Elliott Smith : Twilight
I see something of the fragile beauty of John Frusciante's work in that of Elliott Smith. There is something r [...]

SHOW MORE

Track 9 from From A Basement On The Hill
Length: 00:04:30
Year: 2004
Track Description:
I see something of the fragile beauty of John Frusciante's work in that of Elliott Smith. There is something really heartbreaking about the way this is performed.

SHOW LESS

5
Del Shannon : Runaway
Anyway you boil it, this is a great pop song. One of those songs where every element works in the context of t [...]

SHOW MORE

Track 6 from Runaway
Length: 00:02:21
Year: 0000
Track Description:
Anyway you boil it, this is a great pop song. One of those songs where every element works in the context of the number.

SHOW LESS

6
Johnny Ace : You've Been Gone So Long
Some lovely and very rare jump blues from the late great Johnny Ace. One of the stranger deaths in a catalog o [...]

SHOW MORE

Track 14 from The Complete Kent recordings
Length: 00:02:35
Year: 0000
Track Description:
Some lovely and very rare jump blues from the late great Johnny Ace. One of the stranger deaths in a catalog of strangeness, his demise went like this. He had been a B.B.King sideman, but left to go solo and went on tour. During a break he apparently got into a drunken game of Russian Roulette. He fired his gun at his girlfriend and then her friend. Both chambers were blank. Then he turned the gun on himself. You can guess the rest. Rumours that was really a murder have surfaced from time to time.

SHOW LESS

7
The Band : tears of rage
Richard Manuel, keyboard player with the Band throughout the years that mattered, co-wrote this song with Bob [...]

SHOW MORE

Track 1 from music from the big pink
Length: 00:05:23
Year: 1968
Track Description:
Richard Manuel, keyboard player with the Band throughout the years that mattered, co-wrote this song with Bob Dylan for the first Band album. His role in The Band diminsihed as the years went by and his problems got worse, but when this was recorded he was as vital to them as Robbie Robertson.

SHOW LESS

8
Badfinger : Day After Day
When Badfinger front person Pete Ham hung himself, he was the second band member to committ suicide. Ham left [...]

SHOW MORE

Track 2 from The Very Best Of Badfinger
Length: 00:03:11
Year: 0000
Track Description:
When Badfinger front person Pete Ham hung himself, he was the second band member to committ suicide. Ham left a mention in his suicide note saying that the bands manager was a crook. This song is very McCartneyish (McCartney wrote some songs for the band, who recorded for Apple) but there is something about it I always liked.

SHOW LESS

9
Hope of the States : Nehemiah
Hope Of The States were just beginning to grab a bit of attention in the months before I was going to leave th [...]

SHOW MORE

Track 10 from The Lost Riots
Length: 00:04:09
Year: 2004
Track Description:
Hope Of The States were just beginning to grab a bit of attention in the months before I was going to leave the UK. They had almost finished their first album (which this comes from) when guitarist James Lawrence topped himself. The album came out later in the year and it sounded good to me, in an era when not much was.

SHOW LESS

10
Feeder : Swim
Feeder sounded a bit like Wonderwall era Oasis on this but I like it anyway. Drummer Jon Lee didn't find the o [...]

SHOW MORE

Track 6 from Swim
Length: 00:03:20
Year: 0000
Track Description:
Feeder sounded a bit like Wonderwall era Oasis on this but I like it anyway. Drummer Jon Lee didn't find the one to save him sad to say.

SHOW LESS

11
Nick Drake : Black Eyed Dog
I have used this track in a mix before, but it is like no other Nick Drake track as far as I am concerned. His [...]

SHOW MORE

Track 0 from Way to Blue
Length: 00:03:26
Year: 0000
Track Description:
I have used this track in a mix before, but it is like no other Nick Drake track as far as I am concerned. His friends and family maintain that his death from an overdose of prescription anti-depressants was an accident, not deliberate, but the coroner ruled it a suicide. I was one of the few thousand who listened to his music in his lifetime. He only ever did 12 live dates, and sold less than 4,000 records in his lifetime. I discovered him through an Island label sampler called "Nice Enough To Eat" and the song 'Time Has Told Me'. I still play his stuff today.

SHOW LESS

12
Chicago : I'm a Man
Another Russian roulette player, Mr Kath's last words on this planet are said to have been "Don't worry, it's [...]

SHOW MORE

Track 9 from Chicago Transit Authority
Length: 00:07:43
Year: 1969
Track Description:
Another Russian roulette player, Mr Kath's last words on this planet are said to have been "Don't worry, it's not loaded" which is a bit like the Civil War General who said "Don't worry men, they could never hit us from that distance" shortly before being hit from that distance. I liked the rocky noisy Chicago.

SHOW LESS

13
Roy Buchanan : WHen A Guitar Plays The Blues
One of the first and finest of the white blues guitar players. I keep finding new things in his playing and hi [...]

SHOW MORE

Track 14 from Deluxe Edition
Length: 00:06:37
Year: 0000
Track Description:
One of the first and finest of the white blues guitar players. I keep finding new things in his playing and his work means more to me than those of some very very big names in the field. Some of his later live stuff is astonishing!

SHOW LESS

14
Canned Heat : Bullfrog Blues
Another one close to my heart. Not many white blues bands ever did 'get it'. Canned Heat are one that did, and [...]

SHOW MORE

Track 2 from Lets Work Together
Length: 00:02:17
Year: 0000
Track Description:
Another one close to my heart. Not many white blues bands ever did 'get it'. Canned Heat are one that did, and they were never the same after Al "Blind Owl' Wilson took his own life.

SHOW LESS

15
Donny Hathaway : The Ghetto
A fine creative soul singer. This was one of the best songs from his best period, when he recorded for Atlanti [...]

SHOW MORE

Track 8 from Everything Is Everything
Length: 00:06:53
Year: 0000
Track Description:
A fine creative soul singer. This was one of the best songs from his best period, when he recorded for Atlantic. He jumped from the fifteenth floor of a hotel.

SHOW LESS

16
The Temptations : Cloud Nine
Oh God this is good. If this mix achieved anything, it was to get me to hear this for the first time in a mill [...]

SHOW MORE

Track 1 from Cloud Nine
Length: 00:03:31
Year: 0000
Track Description:
Oh God this is good. If this mix achieved anything, it was to get me to hear this for the first time in a million years or so. Paul Williams was the Temptation who was tempted too much. Hell's teeth, I have to play this again!

SHOW LESS
Tag Board
You must log in to leave a tag
Stuff
Quick Jump
johnny_luddite's other mixes
Related mixes
recent visitors
show all