[?]
Not a member? Sign-up now, it's free!
Login
[?]
These are links to some of the major sections in the mixtape collective.
Lists: Browse various lists that are generated by the loads of data we have collected.
Contests: Check out the latest contests, see previous winners, and find out how you can be a part
Music: Check out our ever-growing database of musical knowledge! Use it to find any artist, album, or track that has been entered since the birth of the site and rate and find detailed usage statistics.
Main
[?]
Tired of looking at the same old pages? Try checking out a random one, you never know what you might find...
Random!
Outsiders Looking In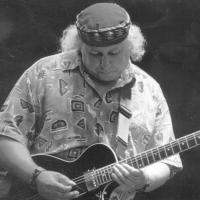 Outsiders Looking In
Created by:
johnny_luddite
Tracks:
18
Length:
01:16:30
Keywords
1. Enigmatic
2. Lost
3. Legends
Created on
9/15/06 06:52am
Level
7
Points
3076
Total visitors
604
Unique visitors
81
description:
A collection of music makers I have loved over the years who were to a greater or lesser extent outsiders, albeit from the music biz or from Society in general. Some of these people remain on the fringes today, some disappeared at the height of their talents, some I don't even know what happened to them. Enjoy, or not!
tracklist
1
Peter Green's Fleetwood Mac : The World Keep On Turning
Peter Green is what this collection is all about. He disappeared at the height of his powersw with Fleetwood M [...]

SHOW MORE

Track 11 from Peter Green's Fleetwood Mac
Length: 00:02:31
Year: 1968
Track Description:
Peter Green is what this collection is all about. He disappeared at the height of his powersw with Fleetwood Mac. A beautiful outsider ever since!

SHOW LESS

2
Syd Barrett : Gigilo Aunt
A quirky very English ditty by the fallen genius who founded Pink Floyd, and who inspired an indie band or thr [...]

SHOW MORE

Track 7 from Barrett
Length: 00:05:46
Year: 1970
Track Description:
A quirky very English ditty by the fallen genius who founded Pink Floyd, and who inspired an indie band or three. R.I.P Syd!

SHOW LESS

3
John Martyn : Outside In
Eclectic singer/songwriter John martyn is still labelled a folkie, despite not having been one for ages. This [...]

SHOW MORE

Track 4 from Inside Out
Length: 00:08:23
Year: 1973
Track Description:
Eclectic singer/songwriter John martyn is still labelled a folkie, despite not having been one for ages. This is him at his most trippy and out there!

SHOW LESS

4
Kevin Coyne : Saviour
This man was chilling live as he sung about ordinary things like love and madness! Where are you now?

SHOW MORE

Track 1 from Matching head And Feet
Length: 00:05:31
Year: 0000
Track Description:
This man was chilling live as he sung about ordinary things like love and madness! Where are you now?

SHOW LESS

5
Love : Alone Again Or
Like Syd, Arthur Lee of Love died this year. Unlike Syd, he had a late flowering comeback of sorts after years [...]

SHOW MORE

Track 1 from Forever Changes
Length: 00:03:18
Year: 1967
Track Description:
Like Syd, Arthur Lee of Love died this year. Unlike Syd, he had a late flowering comeback of sorts after years in prison. A mesmeric song!

SHOW LESS

6
Nick Drake : Time Has Told Me
Nick Drake sold around 4000 records in his lifetime. Since then, he has been another influence on later genera [...]

SHOW MORE

Track 1 from Five Leaves Left
Length: 00:04:27
Year: 0000
Track Description:
Nick Drake sold around 4000 records in his lifetime. Since then, he has been another influence on later generations of bands. I love this song.

SHOW LESS

7
Richard Thompson : Can't Win
Richard Thompson still records and tours, and is more accessible than some here, but his music remains above a [...]

SHOW MORE

Track 8 from Amnesia
Length: 00:05:26
Year: 1988
Track Description:
Richard Thompson still records and tours, and is more accessible than some here, but his music remains above and outside of teh norm. He played guitar on the Nick Drake track by the way!

SHOW LESS

8
Nirvana : Man Who Sold the World
Kurt Cobain committed the ultimate outsiders act I suppose. I have always found this recording deeply moving! [...]

SHOW MORE

Track 4 from Unplugged in New York
Length: 00:04:20
Year: 1994
Track Description:
Kurt Cobain committed the ultimate outsiders act I suppose. I have always found this recording deeply moving!

SHOW LESS

9
Kevin Ayers : Didn't Feel Lonely Till I Thought Of You
Similar to Syd Barrett in that he had the air of psychedelia mixed with total Englishness. Still around I thin [...]

SHOW MORE

Track 3 from Confessions Of Dr Dream
Length: 00:03:05
Year: 1974
Track Description:
Similar to Syd Barrett in that he had the air of psychedelia mixed with total Englishness. Still around I think, and recording now and then!

SHOW LESS

10
robert johnson : If I Had Possession Over Judgement Day
I guess that making a pact with the Devil really would make you an outsider! An awesome voice haunting us from [...]

SHOW MORE

Track 8 from King Of The Delta Blues Singers
Length: 00:02:37
Year: 1998
Track Description:
I guess that making a pact with the Devil really would make you an outsider! An awesome voice haunting us from the past!

SHOW LESS

11
Dick Heckstall-Smith : Cruel Contradictions
Dick was my friend, the oether reason for doing this mix. A great Sax player, but determined to play what he w [...]

SHOW MORE

Track 4 from Blues And Beyond
Length: 00:06:47
Year: 2001
Track Description:
Dick was my friend, the oether reason for doing this mix. A great Sax player, but determined to play what he wanted regardless of the music industry. A late model Peter Green sings here.

SHOW LESS

12
Link Wray : Rumble
One of those songs some people claim invented heavy metal. Maybe not, but to get that fuzzy sound in 1958, Lin [...]

SHOW MORE

Track 1 from Rumble! The Best Of Link Wray
Length: 00:02:26
Year: 1993
Track Description:
One of those songs some people claim invented heavy metal. Maybe not, but to get that fuzzy sound in 1958, Link punctured his amp speaker with a pencil!

SHOW LESS

13
Johnny Cash : Hurt
A household name unlike most here, but the man in black was the champion of the outsider, and in many ways one [...]

SHOW MORE

Track 2 from American IV: The Man Comes Around
Length: 00:03:40
Year: 2002
Track Description:
A household name unlike most here, but the man in black was the champion of the outsider, and in many ways one himself. This recording is fitting testament to a genius.

SHOW LESS

14
Billie Holiday : Strange Fruit
Billie was born into a world where she could never be fully included. Here she sings about one of the reasons [...]

SHOW MORE

Track 5 from The Ultimate Collection
Length: 00:03:14
Year: 2002
Track Description:
Billie was born into a world where she could never be fully included. Here she sings about one of the reasons why.

SHOW LESS

15
Fred Neil : Everybody's Talkin'
Fred Neil makes Peter Green and Syd look outgoing! Most famous for this song used in "Midnight Cowboy" he rese [...]

SHOW MORE

Track 6 from Fred Neil
Length: 00:02:58
Year: 1967
Track Description:
Fred Neil makes Peter Green and Syd look outgoing! Most famous for this song used in "Midnight Cowboy" he reserved his singing in later years for dolphins only!

SHOW LESS

16
Brian Wilson : Love and Mercy
The brain behind The Beach Boys, Brian sat in his sandbox for inspiration. Like Peter Green, he came back to m [...]

SHOW MORE

Track 1 from Brian Wilson
Length: 00:02:55
Year: 2000
Track Description:
The brain behind The Beach Boys, Brian sat in his sandbox for inspiration. Like Peter Green, he came back to music making long after people thought it was possible. Welcome back Brian!

SHOW LESS

17
Frank Zappa : Peaches in Regalia
Frank Zappa was a genius who chose at any given time how much he was prepared to compromise. Not one iota! Thi [...]

SHOW MORE

Track 1 from Hot Rats
Length: 00:03:38
Year: 1969
Track Description:
Frank Zappa was a genius who chose at any given time how much he was prepared to compromise. Not one iota! This tune will always be with me.

SHOW LESS

18
Chris Coco & Peter Green : Albatross
Lets go out as we came in, with Peter Green. Here playing guitar on a chill-out remake of his great instrument [...]

SHOW MORE

Track 14 from Later
Length: 00:05:28
Year: 0000
Track Description:
Lets go out as we came in, with Peter Green. Here playing guitar on a chill-out remake of his great instrumental from about four years back. This people mean so much to me.

SHOW LESS
Tag Board
You must log in to leave a tag
Stuff
Quick Jump
johnny_luddite's other mixes
Related mixes
recent visitors
show all