[?]
Not a member? Sign-up now, it's free!
Login
[?]
These are links to some of the major sections in the mixtape collective.
Lists: Browse various lists that are generated by the loads of data we have collected.
Contests: Check out the latest contests, see previous winners, and find out how you can be a part
Music: Check out our ever-growing database of musical knowledge! Use it to find any artist, album, or track that has been entered since the birth of the site and rate and find detailed usage statistics.
Main
[?]
Tired of looking at the same old pages? Try checking out a random one, you never know what you might find...
Random!
John F. Kennedy Jr.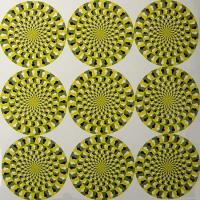 John F. Kennedy Jr.
Created by:
T-bag
Tracks:
4
Length:
00:14:51
Keywords
1. Too
2. Bad
3. Johnny
Created on
5/07/07 11:41am
Level
4
Points
1871
Total visitors
38
Unique visitors
29
description:
My birthday is five days away, I'm turning 24. Seven years ago in the summer of '99 after Id just turned 17; John F. Kennedy Jr. was killed in a plane crash after flying into bad weather conditions. This made me contemplate my own mortality and what kind of shitty tribute video would play after I was dead (because I'll have one, or more). John-John unfortunately had one of the lamest tribute videos I have ever seen, almost as bad as any Jonathan Brandis Fan-boy tributes. Sarah McMahan's "I Will Remember You" was voted the worst song of '99 by me. This song plays during a montage of John-John's most touching moments, I suppose. In a tribute I call bubble gum bullshit, the editors of this piece of shit play on peoples emotions to try to make them feel better or get ratings or whatever. Id sat around my house for most of that summer, getting high with my mother, Listening to music and coming up with my own tributes in my head. This mix is a collection of my own made up tribute montages for myself.
In all honesty I'd love to go out in fashion, wearing steel toed boots singing along to whole lotta love, disappearing into dark waters never to be scene alive again; leaving a melancholy legacy of promise and outstanding music that has critics and fan-boys Cumming with each passing year. Somebody already beat me to my perfect death wish, Damn you Buckley. I have a feeling I'm going to die and the only way people will remember me will be by a few shitty tribute montages I'm going to put out on You-Tube made by myself. Sad, but funny. I'm willing to go out in hilarious/Ironic fashion (I'm not above it).
Right now an awesome episode of Star Trek TOS is on; the episode is the second part of a two-fer called "The Menagerie". These aliens called the Talosians have the power to project Illusions into the minds of other races, they are trying to collect human for sceintific/alein purposes. Anyway I was just watching the episode and wanted to liken these tributes to this episode. These tributes project a false front of who these people are, they try to sum it up in 3 1/2 minutes of bullshit. When it's time to go to Heaven to be with Jesus and Moses and Jehovah, I want them to watch my tribute and let in the fucking pearly gates because I had a sense of humor. Sorry for the idiotic rambling, I'd just though about this stupid Idea last night when I got drunk at work.
I want to see what you badasses have in mind for your own tribute, post your tribute, song and description in the comments.
If you liked the mix flash once, if you think it sucked flash twice (Jesus, I'm going to nerd hell).

tracklist
1
Murder City Devils : Press Gang
This is my dream tribute montage song. The montage would be chock full of drunken moments. Puking, crying, pas [...]

SHOW MORE

Track 1 from In Name And Blood
Length: 00:03:51
Year: 0000
Track Description:
This is my dream tribute montage song. The montage would be chock full of drunken moments. Puking, crying, passing out, urinating on myself...

SHOW LESS

2
Star Trek : Star Trek (Main Theme)
In this tribute, Id be laying on a couch watching Maurry eating a corn dog.

SHOW MORE

Track 1 from The Ultimate Star Trek (Original Motion Picture Soundtrack)
Length: 00:01:24
Year: 2000
Track Description:
In this tribute, Id be laying on a couch watching Maurry eating a corn dog.

SHOW LESS

3
Carman : Awesome God
I would copy JFK Jr.'s Tribute shot for shot and put it to this song.

SHOW MORE

Track 11 from Passion for Praise Volume One
Length: 00:05:27
Year: 1999
Track Description:
I would copy JFK Jr.'s Tribute shot for shot and put it to this song.

SHOW LESS

4
new kids on the block : you got it (the right stuff)
I want to do the running man on a crowded dance club floor for the duration of the song. I imagine the floor w [...]

SHOW MORE

Track 1 from hangin tough
Length: 00:04:09
Year: 1988
Track Description:
I want to do the running man on a crowded dance club floor for the duration of the song. I imagine the floor will be cleared out while I dance, then a still frame of me dancing with the word "we will always remember...how much we disliked you R.I.P 1983-2007" something like that.

SHOW LESS
Tag Board
You must log in to leave a tag
Stuff
Quick Jump
T-bag's other mixes
Related mixes
recent visitors
show all