[?]
Not a member? Sign-up now, it's free!
Login
[?]
These are links to some of the major sections in the mixtape collective.
Lists: Browse various lists that are generated by the loads of data we have collected.
Contests: Check out the latest contests, see previous winners, and find out how you can be a part
Music: Check out our ever-growing database of musical knowledge! Use it to find any artist, album, or track that has been entered since the birth of the site and rate and find detailed usage statistics.
Main
[?]
Tired of looking at the same old pages? Try checking out a random one, you never know what you might find...
Random!
Lint (Semi-Original Motion Picture Score)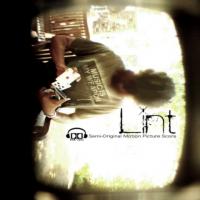 Lint (Semi-Original Motion Picture Score)
Created by:
ParYen
Tracks:
16
Length:
00:58:17
Keywords
1. Mix Contest 13
2. Mix Contest 13
3. Mix Contest 13
Created on
7/04/07 05:26pm
Level
5
Points
2197
Total visitors
47
Unique visitors
33
This mix was ranked #15 out of 20 entries for this contest
description:
Mixtape Contest XIII: Mixtape Potpourri II...

Upon entering the forbidden temple, I realized I only had lint in my pockets.

That's all I wanted to come up with...
tracklist
1
Killah Priest : Intro
1. A favorite album opener.
'i will go among the people and try to answer the questions that burden thei [...]

SHOW MORE

Track 1 from Heavy Mental
Length: 00:00:53
Year: 1998
Track Description:
1. A favorite album opener.
'i will go among the people and try to answer the questions that burden their hearts... the questions that i've asked myself all my life, wherever i've wandered in the world, and which were answered for me by a dying man...'
every other person i've heard has just dismissed this intro, but for some reason it just works for me.

SHOW LESS

2
Unbreakable (Original Motion Picture Score) : Unbreakable
2. A song from a movie.
this soundtrack gives me chills. especially this song.

SHOW MORE

Track 6 from Unbreakable (Original Motion Picture Score)
Length: 00:03:23
Year: 2000
Track Description:
2. A song from a movie.
this soundtrack gives me chills. especially this song.

SHOW LESS

3
Captain & Tennille : Going Bananas
3. A song that the Wu Tang Clan would make fun of.
By "making fun of," we're talking rocking it, in this [...]

SHOW MORE

Track 6 from Song of Joy
Length: 00:02:10
Year: 1976
Track Description:
3. A song that the Wu Tang Clan would make fun of.
By "making fun of," we're talking rocking it, in this case. I challenge you to listen to this song and tell me to my face that the late ODB would not 1000% hands-down rip this.

SHOW LESS

4
Lifesavas : Gutterfly
4. A song used in a TV commercial.
I was just in portland a few wks ago so why not feature a local produc [...]

SHOW MORE

Track 3 from Gutterfly: The Original Soundtrack
Length: 00:04:24
Year: 2007
Track Description:
4. A song used in a TV commercial.
I was just in portland a few wks ago so why not feature a local product, the lifesavas. the tv was on the other day and i heard this track backing a gmc car commercial.

SHOW LESS

5
Ghostface Killah : Winter Warz
5. A song where the title of the song is not in the lyrics of said song.
classic cold cut.

SHOW MORE

Track 7 from Ironman
Length: 00:04:40
Year: 1996
Track Description:
5. A song where the title of the song is not in the lyrics of said song.
classic cold cut.

SHOW LESS

6
Guilty Simpson : Clap Your Hands
6. A song by a 'grunge' band.
grungy: 1 : shabby or dirty in character or condition.
guilty simpson: [...]

SHOW MORE

Track 2 from Chrome Children
Length: 00:02:54
Year: 2006
Track Description:
6. A song by a 'grunge' band.
grungy: 1 : shabby or dirty in character or condition.
guilty simpson: dirty. from the D.

SHOW LESS

7
Ahmad : Back In The Day (Remix)
7. A song by a two-hit wonder (or a one-hit, this one is hard).
i'm counting this as a two-hit wonder sin [...]

SHOW MORE

Track 11 from Weekend Beat Tape (unreleased)
Length: 00:05:07
Year: 1994
Track Description:
7. A song by a two-hit wonder (or a one-hit, this one is hard).
i'm counting this as a two-hit wonder since the remix was included on the film 'the wood.' :) the remix is more raw anyway. this guy's still recording, by the way. see: 4th avenue jones.

SHOW LESS

8
Masta Ace Incorporated : Saturday Night Live
8. A song that your parents would probably disapprove of.
this is too rugged, east coasty, brooklyny, in [...]

SHOW MORE

Track 15 from SlaughtaHouse
Length: 00:05:58
Year: 1993
Track Description:
8. A song that your parents would probably disapprove of.
this is too rugged, east coasty, brooklyny, in your facey, grimey.

they prefer the smoothed out stylings of the g-funk movement here out west. :)

SHOW LESS

9
Kan Kick : Live As It Gets
9. A song that references the internet / computers.
from oh no's verse: "y'all n****s is some intel chip [...]

SHOW MORE

Track 2 from From Artz Unknown
Length: 00:03:15
Year: 2001
Track Description:
9. A song that references the internet / computers.
from oh no's verse: "y'all n****s is some intel chip rappers, rockin a pentium one gigahertz studios, i'm sick of em, maximum adrenaline from the ultimate it gotta be the end of em."

SHOW LESS

10
Nelly Furtado : Say It Right
10. * Guilty pleasure wildcard *
i probably wouldn't have listened to it much if it not for my wife. it' [...]

SHOW MORE

Track 8 from Loose
Length: 00:03:43
Year: 2006
Track Description:
10. * Guilty pleasure wildcard *
i probably wouldn't have listened to it much if it not for my wife. it's kinda catchy. pretty atmospheric. kinda like it.

SHOW LESS

11
Kev Brown : Ohio
11. A short song.
kev brown is from landover, md. this is a quick little simple thang off a 'weekend bea [...]

SHOW MORE

Track 8 from Weekend Beat Tape (unreleased)
Length: 00:01:05
Year: 2007
Track Description:
11. A short song.
kev brown is from landover, md. this is a quick little simple thang off a 'weekend beat tape' of his. dilla-esque.

SHOW LESS

12
Flying Lotus : 1983
12. A song for listening to while playing the original Zelda.
listen to this track and tell me it's not t [...]

SHOW MORE

Track 1 from 1983
Length: 00:05:10
Year: 2006
Track Description:
12. A song for listening to while playing the original Zelda.
listen to this track and tell me it's not the long lost soundtrack to the 1986 release of 'the legend of zelda.' are you kidding? it's perfect for those all night quests into strange lands.

SHOW LESS

13
Dudley Perkins : Muzak
13. A theme song for your personal montage.
the best album ever. almost.
"...make your life more re [...]

SHOW MORE

Track 7 from A Lil' Light
Length: 00:03:17
Year: 2002
Track Description:
13. A theme song for your personal montage.
the best album ever. almost.
"...make your life more real. control the way you feel. doper than any pill. come and get your fill. this muzak..."

SHOW LESS

14
The Grouch : Neglected
14. Teenage angst.
most of grouch's early work is about anxiety or apprehension or even insecurity. plus [...]

SHOW MORE

Track 3 from Success Is Destiny
Length: 00:03:42
Year: 1997
Track Description:
14. Teenage angst.
most of grouch's early work is about anxiety or apprehension or even insecurity. plus he was a teenager when he started releasing his work.

SHOW LESS

15
A Tribe Called Quest : Verses From the Abstract
15. My, that's a funky-a** bassline you have there.
Ron Carter playing live bass on this track. not samp [...]

SHOW MORE

Track 5 from The Low End Theory
Length: 00:03:58
Year: 1991
Track Description:
15. My, that's a funky-a** bassline you have there.
Ron Carter playing live bass on this track. not sampled. funky fresh.


SHOW LESS

16
Strange Fruit Project : Cali Cruisin
16. F*** this, I'm leaving.
by riding off into the sunset. so cal style, lint blowing in the wind.

SHOW MORE

Track 12 from The Healing
Length: 00:04:38
Year: 2006
Track Description:
16. F*** this, I'm leaving.
by riding off into the sunset. so cal style, lint blowing in the wind.

SHOW LESS
Tag Board
You must log in to leave a tag
Stuff
Quick Jump
ParYen's other mixes
Related mixes
recent visitors
show all