[?]
Not a member? Sign-up now, it's free!
Login
[?]
These are links to some of the major sections in the mixtape collective.
Lists: Browse various lists that are generated by the loads of data we have collected.
Contests: Check out the latest contests, see previous winners, and find out how you can be a part
Music: Check out our ever-growing database of musical knowledge! Use it to find any artist, album, or track that has been entered since the birth of the site and rate and find detailed usage statistics.
Main
[?]
Tired of looking at the same old pages? Try checking out a random one, you never know what you might find...
Random!
Mxyztplk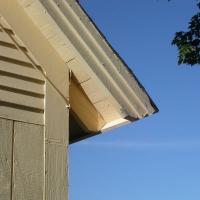 Mxyztplk
Created by:
beel
Tracks:
16
Length:
01:02:36
Keywords
1. Mix Contest 13
2. Mix Contest 13
3. Mix Contest 13
Created on
7/13/07 12:17pm
Level
5
Points
2121
Total visitors
57
Unique visitors
37
This mix was ranked #20 out of 20 entries for this contest
description:
ok a little late, but had fun putting this together.
tracklist
1
Bat For Lashes : Horse and I
Opener
Opening with a freakish buzzy organ and crying saw and then drums. Reminds me of what it would be [...]

SHOW MORE

Track 1 from Fur and Gold
Length: 00:03:04
Year: 2006
Track Description:
Opener
Opening with a freakish buzzy organ and crying saw and then drums. Reminds me of what it would be like when someone becomes a ghost.

SHOW LESS

2
Nina Simone : Sinner Man
Song in Movie

Golden Door and Thomas Crown Affair


SHOW MORE

Track 4 from The Best of Nina Simone
Length: 00:10:19
Year: 1964
Track Description:
Song in Movie

Golden Door and Thomas Crown Affair


SHOW LESS

3
J. Geils Band : Centerfold
Wu-Tang would make fun of

somehow I could see them doing their own thing with this too

SHOW MORE

Track 3 from Freeze Frame
Length: 00:03:36
Year: 1981
Track Description:
Wu-Tang would make fun of

somehow I could see them doing their own thing with this too

SHOW LESS

4
Buzzcocks : Everybody's Happy Nowadays
TV Commercial
AARP commercial---wowza!!!! HUH???? well ok, Pete Shelley needs the money, that's the point [...]

SHOW MORE

Track 7 from Singles Going Steady
Length: 00:03:13
Year: 1979
Track Description:
TV Commercial
AARP commercial---wowza!!!! HUH???? well ok, Pete Shelley needs the money, that's the point right?

SHOW LESS

5
Interpol : C'mere
title not in lyrics.
I think I listen to Interpol everyday...I can't help it...I just can't.

SHOW MORE

Track 7 from Antics
Length: 00:03:11
Year: 2004
Track Description:
title not in lyrics.
I think I listen to Interpol everyday...I can't help it...I just can't.

SHOW LESS

6
Mother Love Bone : Chloe Dancer/ Crown of Thorns
Grunge

SHOW MORE

Track 17 from Mother Love Bone
Length: 00:08:22
Year: 1992
Track Description:
Grunge

SHOW LESS

7
t.A.t.U. : All the Things She Said
One hit band

I almost sorry for putting this on here, but it's catchy...sorry for saying "catchy".. [...]

SHOW MORE

Track 2 from 200 km/h in the Wrong Lane
Length: 00:03:34
Year: 2002
Track Description:
One hit band

I almost sorry for putting this on here, but it's catchy...sorry for saying "catchy"....

SHOW LESS

8
Deftones : Hexagram
Parents say no-no
as my Dad would say...why are they suffering?

SHOW MORE

Track 1 from Deftones
Length: 00:04:09
Year: 2003
Track Description:
Parents say no-no
as my Dad would say...why are they suffering?

SHOW LESS

9
Trans X : Living On Video
Computer/Internet
Even though it's Living on Video, he does sing about living in a computer interface. [...]

SHOW MORE

Track 1 from Living On Video
Length: 00:03:29
Year: 1986
Track Description:
Computer/Internet
Even though it's Living on Video, he does sing about living in a computer interface....hee hee hee...so cheesy but good cheese

SHOW LESS

10
Duncan Sheik & Steven Sater : The Bitch of Living
Guilty Pleasure.
Talented kids man.....show tunes.

SHOW MORE

Track 4 from Spring Awakening
Length: 00:02:52
Year: 2006
Track Description:
Guilty Pleasure.
Talented kids man.....show tunes.

SHOW LESS

11
Thingy : Fine
Short song
Even in 44 seconds, they fuck me up.

SHOW MORE

Track 14 from Songs About Angels,Evil, And Running Around On Fire
Length: 00:00:44
Year: 1997
Track Description:
Short song
Even in 44 seconds, they fuck me up.

SHOW LESS

12
Arctic Monkeys : Old Yellow Bricks
Zelda.
What happens to when Dorothy tries to go back to OZ now? I can listen to this song a million time [...]

SHOW MORE

Track 11 from Favourite Worst Nightmare
Length: 00:03:11
Year: 2007
Track Description:
Zelda.
What happens to when Dorothy tries to go back to OZ now? I can listen to this song a million times.

SHOW LESS

13
Heartless Bastards : New Resolution
Theme song for this.

SHOW MORE

Track 3 from Stairs and Elevators
Length: 00:02:21
Year: 2004
Track Description:
Theme song for this.

SHOW LESS

14
Big Star : Thirteen
Teenage Angst.
Pimples and all....

SHOW MORE

Track 0 from #1 Record
Length: 00:02:37
Year: 1972
Track Description:
Teenage Angst.
Pimples and all....

SHOW LESS

15
Queen : Dragon Attack
Funky bass line.

SHOW MORE

Track 2 from The Game
Length: 00:04:19
Year: 1980
Track Description:
Funky bass line.

SHOW LESS

16
The English Beat : Save It For Later
I'm outta here.

SHOW MORE

Track 7 from Special Beat Service
Length: 00:03:35
Year: 1982
Track Description:
I'm outta here.

SHOW LESS
Tag Board
You must log in to leave a tag
Stuff
Quick Jump
beel's other mixes
Related mixes
recent visitors
show all