[?]
Not a member? Sign-up now, it's free!
Login
[?]
These are links to some of the major sections in the mixtape collective.
Lists: Browse various lists that are generated by the loads of data we have collected.
Contests: Check out the latest contests, see previous winners, and find out how you can be a part
Music: Check out our ever-growing database of musical knowledge! Use it to find any artist, album, or track that has been entered since the birth of the site and rate and find detailed usage statistics.
Main
[?]
Tired of looking at the same old pages? Try checking out a random one, you never know what you might find...
Random!
let's trip balls and play ball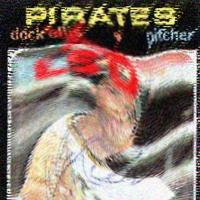 let's trip balls and play ball
Created by:
the_moviegoer
Tracks:
15
Length:
00:54:08
Keywords
1. Mix Contest 17
2. Mix Contest 17
3. Mix Contest 17
Created on
11/09/07 05:57pm
Level
6
Points
2923
Total visitors
93
Unique visitors
45
This mix was ranked #3 out of 12 entries for this contest
description:
On June 12, 1970, Dock Ellis, former pitcher for the Pittsburgh Pirates, pitched a no hitter against the Padres while he was tripping on LSD. An excerpt from the Wikipedia article on Ellis:

"Ellis had been visiting friends in Los Angeles and was still high when his girlfriend told him he had to pitch a game against the San Diego Padres that night. Ellis boarded a shuttle flight to the ballpark, took some amphetamines to mitigate the effects of the acid, and then threw a no-hitter despite not being able to feel the ball or clearly see the batter or catcher."

Is that crazy enough for this contest?

In honor of his feat, I present my mix for him. First a song about baseball, then a song about acid, then a song about baseball, then a song about acid, etc, etc.
tracklist
1
John Fogerty : Centerfield
John Fogerty liked baseball, but not drugs

SHOW MORE

Track 7 from Centerfield
Length: 00:03:52
Year: 1985
Track Description:
John Fogerty liked baseball, but not drugs

SHOW LESS

2
The Beatles : Lucy in the Sky with Diamonds
I don't know how they felt about baseball, but they liked drugs.

SHOW MORE

Track 3 from Sgt. Pepper's Lonely Hearts Club Band
Length: 00:03:28
Year: 1967
Track Description:
I don't know how they felt about baseball, but they liked drugs.

SHOW LESS

3
Say Anything : Baseball, but Better
Playing baseball on acid is like baseball, but better.

SHOW MORE

Track 5 from Menora/Mejora
Length: 00:03:13
Year: 2003
Track Description:
Playing baseball on acid is like baseball, but better.

SHOW LESS

4
Of Montreal : Lysergic Bliss
Dock + Girlfriend = Lysergic Bliss

SHOW MORE

Track 2 from Satanic Panic In the Attic
Length: 00:04:03
Year: 2004
Track Description:
Dock + Girlfriend = Lysergic Bliss

SHOW LESS

5
Yo La Tengo : Baseball Altamont
Conveniently, Yo La Tengo is good music to listen to when tripping.

SHOW MORE

Track 6 from Yo La Tengo is Murdering the Classics
Length: 00:01:31
Year: 2006
Track Description:
Conveniently, Yo La Tengo is good music to listen to when tripping.

SHOW LESS

6
Jefferson Airplane : White Rabbit
Alice in Wonderland is terrifying.

SHOW MORE

Track 10 from Surrealistic Pillow
Length: 00:02:33
Year: 1967
Track Description:
Alice in Wonderland is terrifying.

SHOW LESS

7
Rilo Kiley : My Slumbering Heart
"in my dreams, i see myself hitting a baseball in a green field somewhere near a freeway, i'm all tan and smil [...]

SHOW MORE

Track 8 from The Execution Of All Things
Length: 00:05:39
Year: 2002
Track Description:
"in my dreams, i see myself hitting a baseball in a green field somewhere near a freeway, i'm all tan and smiling and running from 3rd base"

Unlike Jenny, no Padres hit baseballs that day.

SHOW LESS

8
Ween : Transdermal Celebration
Not that i can prove this is about tripping acid, but it sounds like an acid trip to me.

SHOW MORE

Track 3 from Quebec
Length: 00:03:26
Year: 2003
Track Description:
Not that i can prove this is about tripping acid, but it sounds like an acid trip to me.

SHOW LESS

9
Architecture in Helsinki : Feather in a Baseball Hat
AIH is kind of freaky, whether you're tripping or not.

SHOW MORE

Track 4 from Places Like This
Length: 00:02:27
Year: 2007
Track Description:
AIH is kind of freaky, whether you're tripping or not.

SHOW LESS

10
Aesop Rock : The Greatest Pac Man Victory In History
Hey, you like acid, little boy?

SHOW MORE

Track 11 from Bazooka Tooth
Length: 00:04:48
Year: 2003
Track Description:
Hey, you like acid, little boy?

SHOW LESS

11
Bob Dylan : Catfish
"Catfish, million-dollar-man,
Nobody can throw the ball like Catfish can"

SHOW MORE

Track 3 from The Bootleg Series, Volumes 1-3: 1961-1991: Rare and Unreleased
Length: 00:02:48
Year: 1991
Track Description:
"Catfish, million-dollar-man,
Nobody can throw the ball like Catfish can"

SHOW LESS

12
Jimi Hendrix Experience : Are You Experienced?
Have you ever been experienced?

SHOW MORE

Track 11 from Are You Experienced
Length: 00:04:16
Year: 1997
Track Description:
Have you ever been experienced?

SHOW LESS

13
Simon & Garfunkel : Mrs. Robinson
Where have you gone, Joe DiMaggio?

SHOW MORE

Track 10 from Bookends
Length: 00:04:06
Year: 1968
Track Description:
Where have you gone, Joe DiMaggio?

SHOW LESS

14
Talking Heads : And She Was
Quote from David Byrne:
"This is a song I wrote about a girl I knew in high school in Baltimore, Maryland [...]

SHOW MORE

Track 1 from Little Creatures
Length: 00:03:40
Year: 1985
Track Description:
Quote from David Byrne:
"This is a song I wrote about a girl I knew in high school in Baltimore, Maryland who used to take LSD and lie out in a field behind the Yoohoo chocolate drink factory."

SHOW LESS

15
bruce springsteen : Glory Days
About an ex-athlete who is no longer in his prime. This is the closer, because, ironically, Dock Ellis is now [...]

SHOW MORE

Track 10 from Born in the U.S.A.
Length: 00:04:18
Year: 1984
Track Description:
About an ex-athlete who is no longer in his prime. This is the closer, because, ironically, Dock Ellis is now a drug counselor.

SHOW LESS
Tag Board
You must log in to leave a tag
Stuff
Quick Jump
the_moviegoer's other mixes
Related mixes
recent visitors
show all