[?]
Not a member? Sign-up now, it's free!
Login
[?]
These are links to some of the major sections in the mixtape collective.
Lists: Browse various lists that are generated by the loads of data we have collected.
Contests: Check out the latest contests, see previous winners, and find out how you can be a part
Music: Check out our ever-growing database of musical knowledge! Use it to find any artist, album, or track that has been entered since the birth of the site and rate and find detailed usage statistics.
Main
[?]
Tired of looking at the same old pages? Try checking out a random one, you never know what you might find...
Random!
Doing It Right This Time.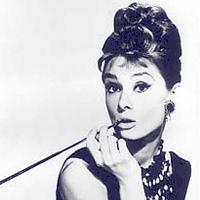 Doing It Right This Time.
Created by:
mogizzle
Tracks:
13
Length:
01:02:28
Keywords
1. love
2. ashley
3. last try
Created on
11/05/07 08:42pm
Level
3
Points
1716
Total visitors
65
Unique visitors
25
description:
She gave me 6 of the most amazing mixtapes I've ever received. I gave her 1 I put together in 5 minutes. Then we both left for college. I haven't talked to her in a month and I can't stop listening to the tapes or thinking about her. I messed up really bad, and this is my mixtape done the right way. Hopefully this is therapeutic, and hopefully she hasn't forgotten about me.

I probably thought about this tape too much, and its probably really bad. Its not necessarily finished because I can't remember her college address, so any constructive criticism or suggestions are welcome.
tracklist
1
Bloc Party : Sunday
This song builds up really nicely. Its not too explosive for an opener but it isn't boring either.

SHOW MORE

Track 10 from A Weekend In The City
Length: 00:04:59
Year: 2007
Track Description:
This song builds up really nicely. Its not too explosive for an opener but it isn't boring either.

SHOW LESS

2
Saves The Day : Always Ten Feet Tall
Not her style of music, but I think the lyrics sum a lot of things up quite nicely. Kicks it up a bit from tr [...]

SHOW MORE

Track 7 from Can't Slow Down
Length: 00:03:24
Year: 0000
Track Description:
Not her style of music, but I think the lyrics sum a lot of things up quite nicely. Kicks it up a bit from track 1.

SHOW LESS

3
The National : Slow Show
I love this song. Especially the final verse. Starts to slow things down and settle the mix.

SHOW MORE

Track 6 from Boxer
Length: 00:04:10
Year: 2007
Track Description:
I love this song. Especially the final verse. Starts to slow things down and settle the mix.

SHOW LESS

4
Counting Crows : Anna Begins
Love the lyrics. Replace Anna with Ashley and its spot on.

SHOW MORE

Track 5 from August and everything after
Length: 00:04:31
Year: 0000
Track Description:
Love the lyrics. Replace Anna with Ashley and its spot on.

SHOW LESS

5
Jimmy Eat World : 23
"you'll sit alone forever if you wait for the right time" Perfect

SHOW MORE

Track 11 from Futures
Length: 00:07:13
Year: 2004
Track Description:
"you'll sit alone forever if you wait for the right time" Perfect

SHOW LESS

6
Jeff Buckley : Everybody Here Wants You
I think this is one of the most beautiful songs ever. One of the greatest voices ever.

SHOW MORE

Track 2 from Sketches For My Sweetheart The Drunk
Length: 00:04:44
Year: 0000
Track Description:
I think this is one of the most beautiful songs ever. One of the greatest voices ever.

SHOW LESS

7
The Early November : Come Back
She's a sucker for acoustic songs. "I could never leave those beautiful eyes"

SHOW MORE

Track 5 from The Acoustic EP
Length: 00:02:47
Year: 2005
Track Description:
She's a sucker for acoustic songs. "I could never leave those beautiful eyes"

SHOW LESS

8
Something Corporate : Konstantine
Epic. Kinda whiny, but I think she'll like it. A good song to kick off the back half of the tape

SHOW MORE

Track 3 from Songs For Silent Movies
Length: 00:09:35
Year: 2003
Track Description:
Epic. Kinda whiny, but I think she'll like it. A good song to kick off the back half of the tape

SHOW LESS

9
Jeffrey Gaines : The First Time Ever I Saw Your Face
Cover of the Roberta Flack standard. Beautiful

SHOW MORE

Track 0 from Always Be
Length: 00:05:17
Year: 0000
Track Description:
Cover of the Roberta Flack standard. Beautiful

SHOW LESS

10
Iron and Wine : Resurrection Fern
The majority of the songs on this tape were chosen for their lyrical content. This wasn't. Hell if I know wh [...]

SHOW MORE

Track 8 from The Shepherd's Dog
Length: 00:04:50
Year: 2007
Track Description:
The majority of the songs on this tape were chosen for their lyrical content. This wasn't. Hell if I know what the song means, but its so great

SHOW LESS

11
Elliot Smith : Angeles
Love the guitars on this one.

SHOW MORE

Track 0 from Either / Or
Length: 00:02:56
Year: 1998
Track Description:
Love the guitars on this one.

SHOW LESS

12
Math and Physics Club : Darling, Please Come Home
Twee!! Transitions nicely into the final song.

SHOW MORE

Track 0 from Math and Physics Club
Length: 00:03:12
Year: 2006
Track Description:
Twee!! Transitions nicely into the final song.

SHOW LESS

13
Morrissey : There Is a Light That Never Goes Out
Amazing song. I was warned against putting this at the end, but its just too awesome. And the song ends with [...]

SHOW MORE

Track 10 from Live at Earls Court
Length: 00:04:50
Year: 2005
Track Description:
Amazing song. I was warned against putting this at the end, but its just too awesome. And the song ends with him saying "Time will prove everything" Doesn't get any better than that for a closer

SHOW LESS
Tag Board
You must log in to leave a tag
Stuff
Quick Jump
mogizzle's other mixes
Related mixes
recent visitors
show all