[?]
Not a member? Sign-up now, it's free!
Login
[?]
These are links to some of the major sections in the mixtape collective.
Lists: Browse various lists that are generated by the loads of data we have collected.
Contests: Check out the latest contests, see previous winners, and find out how you can be a part
Music: Check out our ever-growing database of musical knowledge! Use it to find any artist, album, or track that has been entered since the birth of the site and rate and find detailed usage statistics.
Main
[?]
Tired of looking at the same old pages? Try checking out a random one, you never know what you might find...
Random!
we are indeed drifting into the arena of the unwell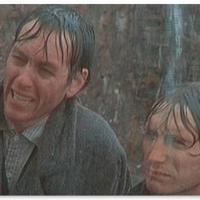 we are indeed drifting into the arena of the unwell
Created by:
youandme
Tracks:
15
Length:
01:15:30
Keywords
1. epic
2. nerd
3. rock
Created on
1/03/08 05:24pm
Level
5
Points
2324
Total visitors
49
Unique visitors
28
description:
some people may not enjoy the torrential raining and cold winds of oregon's 'winter,' but for me, this is the time of year i love the most. these are some songs which reflect the way this weather makes me feel.
tracklist
1
Yann Tiersen : Summer 78
just reminds me of rain. it's beautiful.

SHOW MORE

Track 1 from Goodbye Lenin! Soundtrack
Length: 00:03:50
Year: 2003
Track Description:
just reminds me of rain. it's beautiful.

SHOW LESS

2
M83 : Run Into Flowers
love this transition.

SHOW MORE

Track 3 from Dead Cities, Red Seas & Lost Ghosts
Length: 00:04:09
Year: 2004
Track Description:
love this transition.

SHOW LESS

3
The Beta Band : Troubles
the beta band can almost fit into any mix and still work.

SHOW MORE

Track 6 from Heroes to Zeros
Length: 00:02:34
Year: 2004
Track Description:
the beta band can almost fit into any mix and still work.

SHOW LESS

4
Black Mountain : Don't Run Our Hearts Around
i think the strong points are the intro and the very end.

SHOW MORE

Track 2 from Black Mountain
Length: 00:06:03
Year: 2005
Track Description:
i think the strong points are the intro and the very end.

SHOW LESS

5
King Crimson : In the Wake of Poseidon
full-on into the epic nerd rock.

SHOW MORE

Track 4 from In the Wake of Poseidon
Length: 00:07:58
Year: 1970
Track Description:
full-on into the epic nerd rock.

SHOW LESS

6
Leonard Nimoy : Music to Watch Space Girls By
oh, no. oh yes...

SHOW MORE

Track 4 from Mr. Spock's Music From Outer Space
Length: 00:02:20
Year: 1967
Track Description:
oh, no. oh yes...

SHOW LESS

7
Ween : Buckingham Green
see description for #5.

SHOW MORE

Track 12 from Live in Chicago
Length: 00:03:57
Year: 2004
Track Description:
see description for #5.

SHOW LESS

8
Isobel Campbell and Mark Lanegan : Saturday's Gone
amazing, haunting vocals. this entire album is great.

SHOW MORE

Track 8 from Ballad Of The Broken Seas
Length: 00:04:37
Year: 2006
Track Description:
amazing, haunting vocals. this entire album is great.

SHOW LESS

9
Vincent Gallo : Laura
creeps me out. fucking awesome, though.

SHOW MORE

Track 6 from When
Length: 00:04:58
Year: 2001
Track Description:
creeps me out. fucking awesome, though.

SHOW LESS

10
Klaus Nomi : The Cold Song
probably not too popular around here, but one of my favorite icons. take a gander at 'the nomi song.' incredib [...]

SHOW MORE

Track 6 from Klaus Nomi
Length: 00:04:04
Year: 1980
Track Description:
probably not too popular around here, but one of my favorite icons. take a gander at 'the nomi song.' incredibly interesting and depressing.

SHOW LESS

11
Mugison : To the Bone
i haven't heard all of the new mugison, but so far it's fantastic.

SHOW MORE

Track 3 from Mugiboogie
Length: 00:03:38
Year: 2007
Track Description:
i haven't heard all of the new mugison, but so far it's fantastic.

SHOW LESS

12
Jesu : Why Are We Not Perfect?
very pretty.

SHOW MORE

Track 3 from Jesu/Eluvium
Length: 00:06:43
Year: 2007
Track Description:
very pretty.

SHOW LESS

13
Mum : The Ballad Of The Broken Birdie Records (Ruxpin Remix II)
thanks, t.

SHOW MORE

Track 7 from Remixed
Length: 00:05:14
Year: 2001
Track Description:
thanks, t.

SHOW LESS

14
Amon Tobin : The Killer's Vanilla
such a great album. i would love to record there. if i were recording. if i had a band... hm.

SHOW MORE

Track 4 from The Foley Room
Length: 00:04:10
Year: 2007
Track Description:
such a great album. i would love to record there. if i were recording. if i had a band... hm.

SHOW LESS

15
Steve Moore : The Henge/Ascension
steve moore of zombi's new album is 'ridiculously epic'. holy shit.

SHOW MORE

Track 3 from The Henge
Length: 00:11:15
Year: 2007
Track Description:
steve moore of zombi's new album is 'ridiculously epic'. holy shit.

SHOW LESS
Tag Board
You must log in to leave a tag
Stuff
Quick Jump
youandme's other mixes
Related mixes
recent visitors
show all